Jun 1, 2017
Colterris: Growing Colorado's Wine Brand and Showcasing it on Metal Wine Racks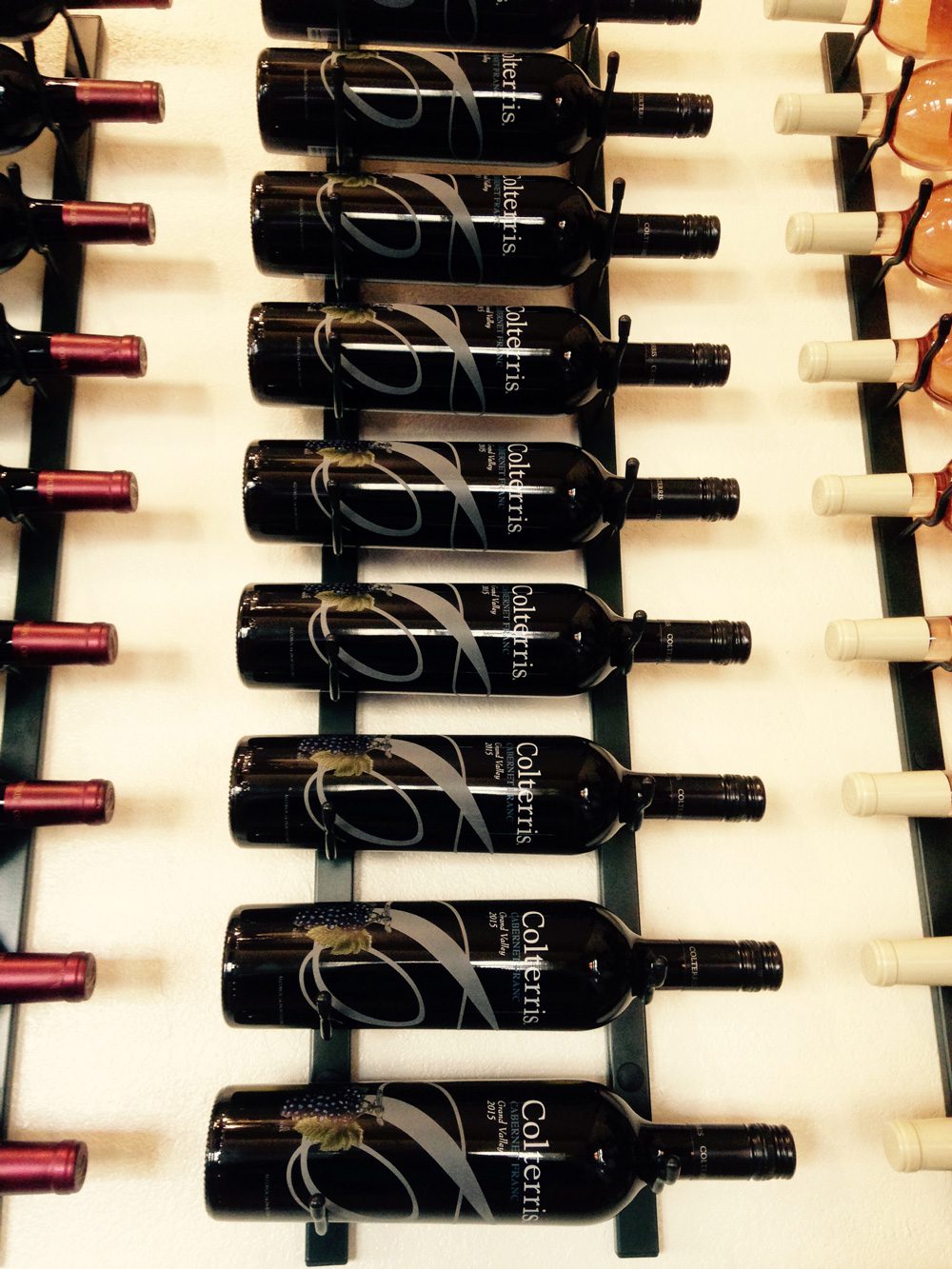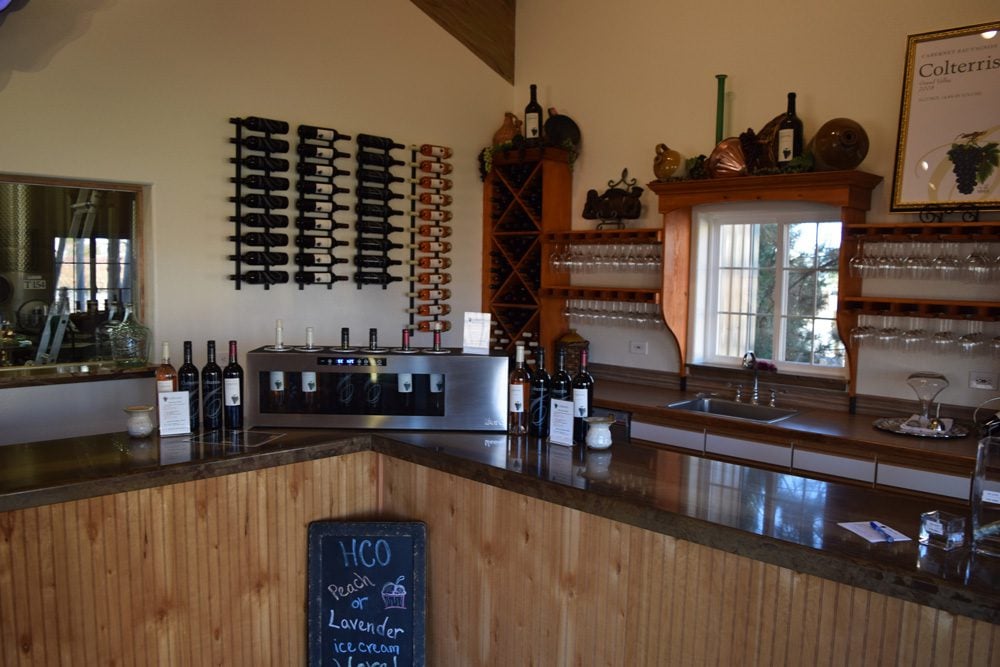 Colorado wine. Ever heard of it? This is a state generally known for its mountains — and all the recreation that comes along with it — which means its vibrant and growing agriculture industry often gets overlooked.
Well, stop overlooking it. The Western Slope (especially the Palisade area) is home to beautiful fruit orchards and vineyards, a place where world-class peaches drip with delicious juice with every bite and classic wine grapes thrive to make some pretty darn good bottles.
Colterris Wines is one of the state's premier producers, making standout Cabs, Cab Francs … even a new canned wine line. The owners, Scott and Theresa High, bring a unique background to the industry as they also own High Country Orchards (best peaches in Colorado, available in season at Whole Foods!) and Classic Wines, a boutique distributor serving all parts of that state.
That means they know good fruit and good wine. Kinda the perfect combo for a wine producer.
Last year, the Highs expanded their winemaking presence by taking over the winery and tasting room of the former Canyon Wind Cellars. This means two things:
Production at the new facility will help it ramp it up to nearly 20,000 cases a year (making it that much easier to find a bottle and one of the state's largest)
You can visit them in the valley when you first arrive in Palisade (and see some VintageView metal wine racks) or meander up to East Orchard Mesa to check out their perch above the Colorado River complete with orchards and vineyards depending on your mood.
Both are good things. We caught up with Theresa to talk grapes (and clones), peaches, wine racks, and good Colorado wine.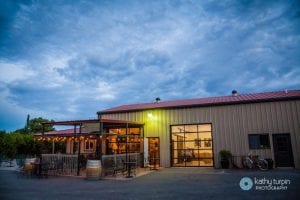 VintageView: Peaches or grapes?
Teresa High: We grow premium fruit and we produce world-famous peaches and world-class wines! The soil and weather conditions in the Grand Valley AVA are similar to those of Mendoza, Argentina, and perfect for growing these fruit varieties. We have chosen to diversify our production of crops, which also include lavender and sweet cherries, so that we can offer the consumer a variety of experiences. Diversification also helps us "weather" the Colorado cold temperatures that can sometimes sweep through in the late fall or early spring and freeze our crops. Our goal is to produce the very best products made locally in Colorado.
VV: You guys take the grape clones grown in your vineyards very seriously. Why?
TH: Clonal differentiation in our vineyards and orchards allow us to grow and create better tasting fruit and more interesting wines! Growing several clones of each wine grape variety allows us to experiment with different flavors, intensities, growing conditions, and seasonal weather trends. Separating out different clones into lots and storage containers allows our winemakers to be more creative when blending to bring out the very best of each grape variety, each grape harvest and offers them the opportunity to highlight their personal compliment to every wine that they produce.
VV: Because of your wine distribution company, you get to taste the best wines from all around the world. What made you think wine made in little known Colorado could stack up?
TH: The growing conditions in western Colorado, specifically on East Orchard Mesa and at the mouth of the canyon below, are similar to some of the very best locations where some of the very best wines of the world are produced.  As they say, "it all starts in the vineyard" and if you have excellent growing conditions for growing premium wine grapes, half of the battle is won. Palisade peaches have a reputation for being the best peaches in America for more than 100 years. Where peaches grow well, so do grapes!
VV: Visit the new Colterris tasting room…
TH: If you want to quickly get off of I-70, experience a great selection of premium Colorado wines, experience a little bit of European flair, and jump back on the highway and be on your way.
VV: We'll add, "and if you want to see a stellar VintageView wine racking display filled with great bottles of Colterris juice."
VV: Visit the Overlook Tasting Room…
TH: If you are looking for an afternoon of taking in the views, lavender and rose gardens, and orchards and vineyards while picnicking with a great bottle of Colterris wine. Visit both of our tasting rooms if you want to experience two different worlds of the same wines.
VV: Since you love to show off your wine labels (you know, in the VintageView racks), tell us about how the label design came to be:
TH: Colterris means "from the Colorado land" and the watermark "C" that is the backdrop of the label stands for "Colterris." The artwork of the grapes on the label is an original watercolor done by a German artist in 1810. The back label tells the story of our family vineyards and the rest is history!
VV: For the skeptics out there, why should someone visit Colorado's wine county?
TH: Colorado wine country is the newest and hottest wine region to be discovered! It has everything: great weather, beautiful vistas, fresh air, so many things to do and places to see, and, best of all, great locally featured food and wine, not to mention great people.
VV: What are you eating when you open the 2015 Cabernet Franc?
TH: Turkey! The Cabernet Franc is my favorite wine to serve at Thanksgiving. The rest of the year, I like it with exotic cheeses and grilled salmon basted with peach jalapeño preserves. Cabernet Franc is pretty versatile because of its fruit-forward aromas and black-pepper spice.
Visit Colterris Wines:
Main Tasting Room (year round)
3907 North River Road, Palisade
10-5 pm daily
Overlook Tasting Room (June-October)
3548 E 1/2 Rd, Palisade
10-5pm daily
Or find a bottle at wine shops throughout the state.
The Wine Racks:
Colterris' main tasting room uses the Wall Series metal wine racks to show off its collection in a passive wine display.
Products Used: