Apr 20, 2018
Restaurant Wine Cellar of the Month (April): Coastal contemporary vibes at Sea Salt in St. Petersburg, FL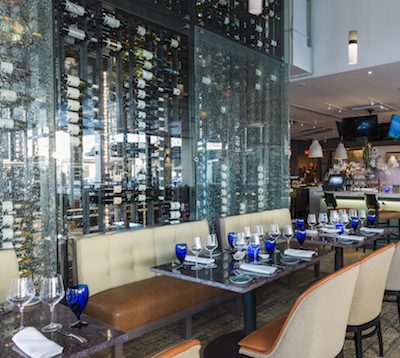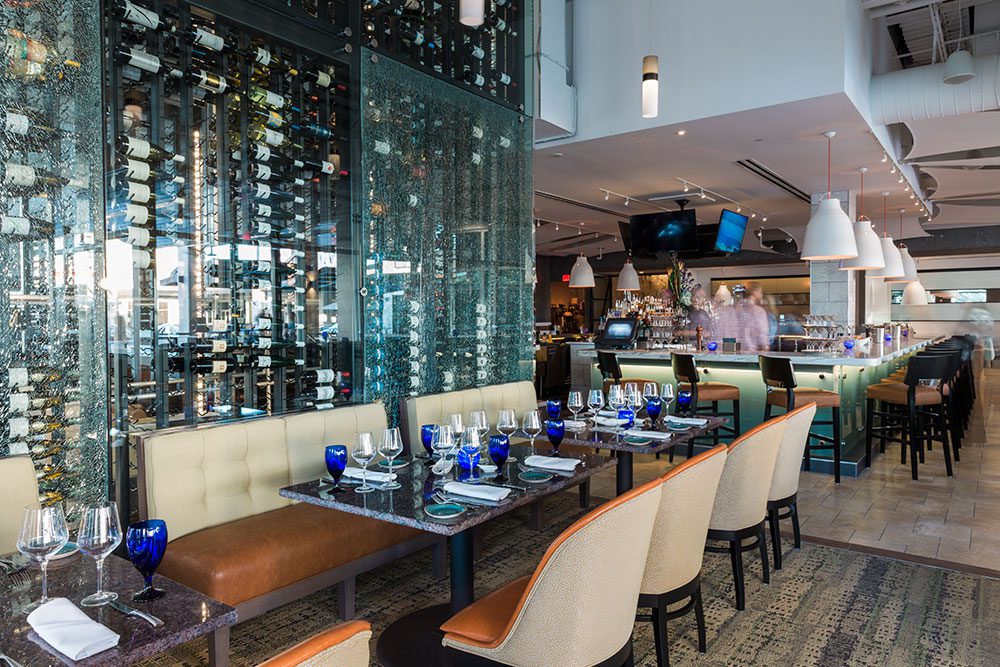 Comfortable, welcoming, and airy are just a few descriptors for contemporary design. They are also the elements that epitomize the atmosphere at Sea Salt in St. Petersburg, Fl.
The light color palette of the restaurant combines neutrals such as those of the chairs and booths, with accents of blues and greens. At the center of it all is an impressive, towering wine cellar that shows off a deep wine list through ocean-inspired textured glass.
Set as the visual focal point from the moment you enter, the cellar features a custom version of Floor-to-Ceiling Frames holding single-and triple-deep Wall Series metal wine racks. At 22 feet in height, waiters use a mechanical lift to access any of the 4,000 bottles it hold that are out of reach.
It puts guests in the mood to enjoy the robust wine list (with the help of its in-house somm) that pairs to its seafood-focused menu that is served alongside nearly a dozen unique salts from around the world.
Brass tacks: It's all awesome.
Sea Salt St. Pete Custom Wine Cellar Details:
Wall Series metal wine racks (single- and triple-deep configuration)
Custom 22-foot Floor-to-Ceiling Frames
Satin Black finish
Industrial lift that brings servers to the bottles
More than 4000-bottle-capacity on metal racks
Location: St. Petersburg, Fl