Feb 19, 2017
Cibo Italian Wine Bar puts on a show in front of its 3,500 bottle wine cellar (VIDEO)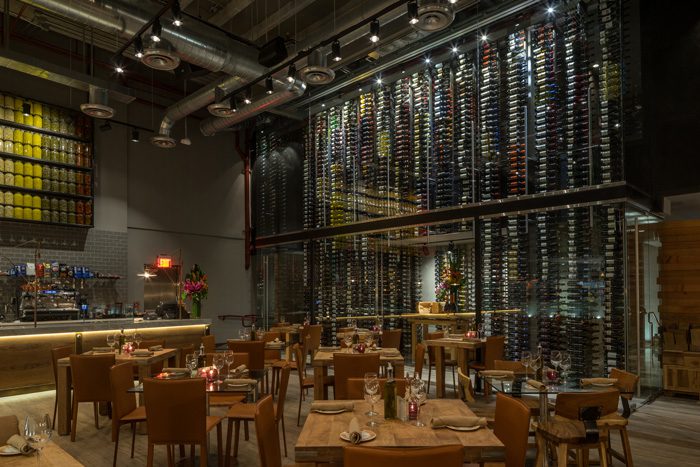 It's not often that the "show" outshines such an impressive wine display, but Cibo Italian Wine Bar in South Beach manages to dazzle with its wine angels soaring to grab bottles ordered by  guests. The wine room is damn impressive on its own, too.
"It's absolutely crucial just having all the labels on display," says Amy Weidig, Beverage Director at Cibo Wine Bar. "It creates this discussion and brings this life to the program. It invigorates the wine program as a whole and certainly helps our sales." 
3,500 Bottle Capacity
Brushed Nickel finish
Glass enclosure
Commercial cooling system
Need more inspiration? Check out our digital catalog OR request a printed version.