Red South Beach (Miami, FL)
There are a bevy of impressive things regarding Red South Beach.
It takes the stuffy steakhouse and adds a contemporary twist in both menu and restaurant design
The wine room is a focal point, tempting guests with a well-curated New World wine list
The food is insane
These are just some of the reasons this restaurant wins awards every year for its sexy decor and crazy good menu. As we are wine cellar people, we'll focus on the storage. Obviously.
By The Numbers
1,500

Bottle Capacity

2008

Founded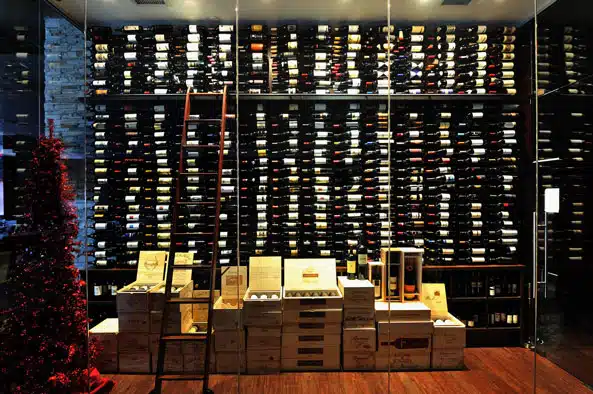 Design Challenge
Simply, Red wanted to (needed to?!?) modernize the steakhouse concept. South Beach demands such. The tony entertainment district values design panache as much as quality, and an old-school steakhouse isn't in demand.
Designer Bio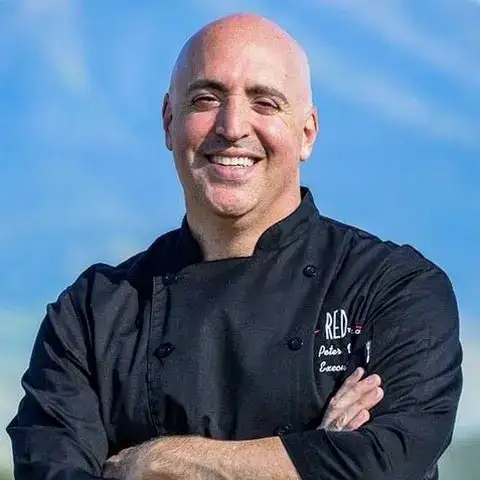 Peter Vauthy
Proprietor & Executive Chef
Top 10 Steakhouses in America: The Daily Meal

8 Sexiest Restaurants & Bars: Zagat
The Solution
Using an open concept, centered around the wine room, was a great start to freshening up the steak concept.
Here, the glass enclosed, climate-controlled wine room showcases just how well a label-forward wine system can design into a restaurant space. Visible from just about every table, the 1,500 bottles it holds are a key part of the guest experience.
The display uses W Series steel racks in maximum capacity configuration (3-bottles deep), in Matte Black finish. These racks sit above custom wood bins for bulk storage, and a stylish ladder provides access to the bottles higher on the wall.
Design Approach
Sexy. Chic. Open. There's a vibe created in this space that takes the energy of the art deco facade and continues it inside the doors making a steak dinner not only delicious but scene worthy.