Grimes Hy-Vee (Grimes, IA)
This isn't just a grocery store. When the Grimes Hy-Vee opened in 2021, it instantly became the model for a well-designed, one-stop-shopping experience that blends the best of architecture and technology. With a walk-in wine cellar, food hall concept, nail bar, shoe store, and more, it truly is distinct from the rest of the 280-store portfolio.
By The Numbers
520

Bottle Capacity

2021

Opened

92,989

Square Feet (total store)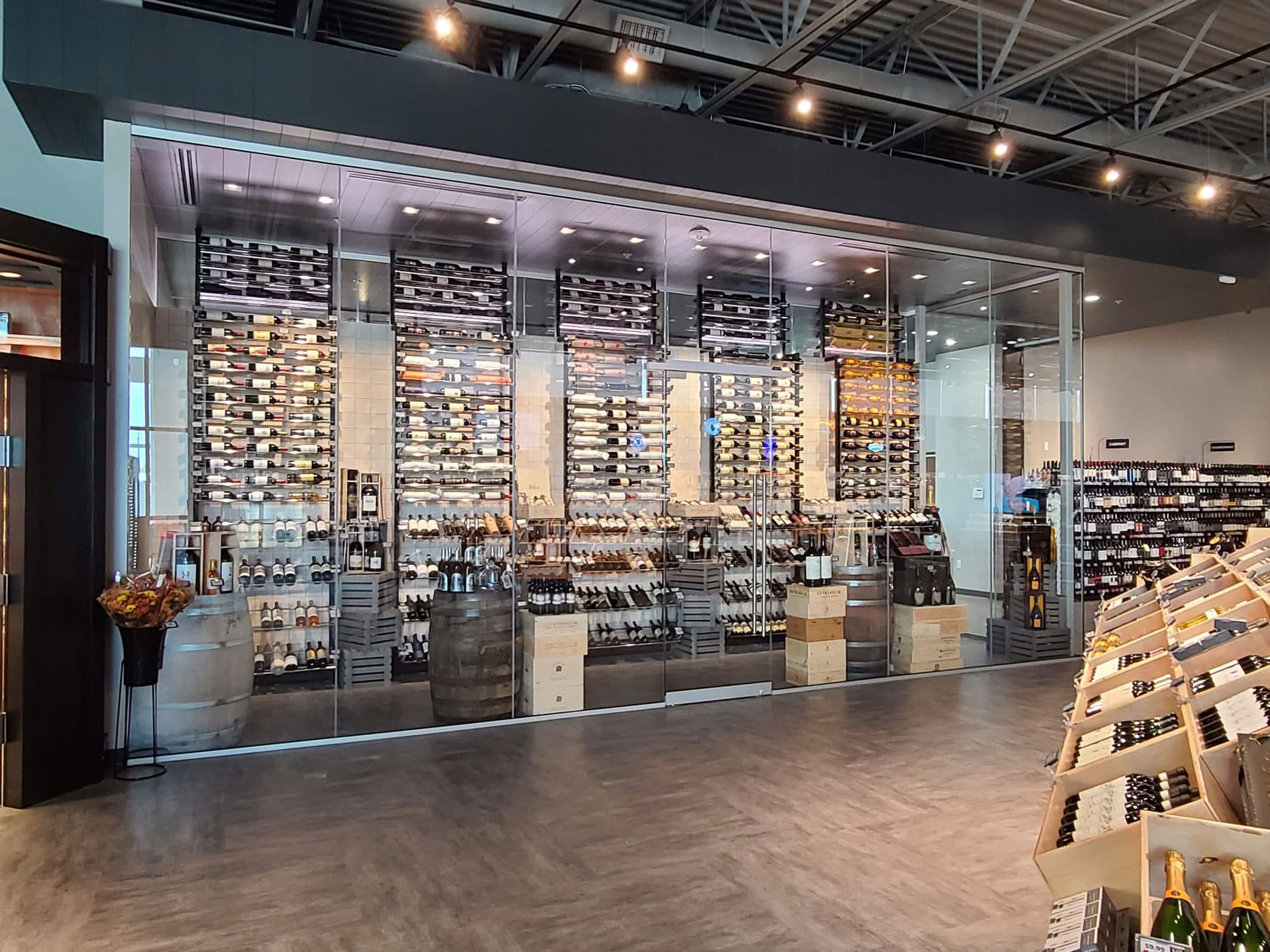 Design Challenge
Hy-Vee, a mid-western grocery chain with locations throughout the plains, continues to push the experiential design envelope. According to the Des Moines Register, Hy-Vee CEO Randy Edeker said this particular development is ushering in a new era for the chain, establishing a blueprint for a contemporary aesthetic moving forward.
It shows. Especially with the upscale, glass-enclosed wine section aimed at pulling a wider range of customers into the new space. The design is so well thought out that you can easily assume you've been transported into a wine-centric store — not just a small section of a a nearly 100,000-square-foot grocery store.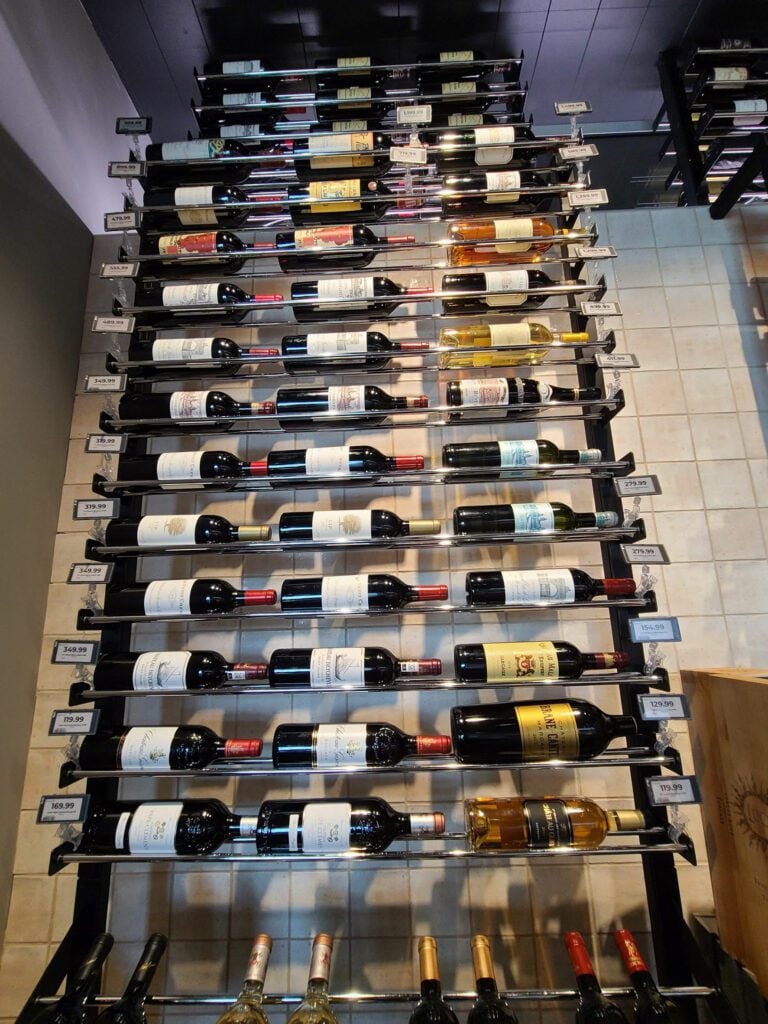 The Solution
By optimizing their space, and scaling the wine racking up the wall, Hy-Vee was able to create a beautiful, functional wine room that balanced retail needs, storage capacity, and style. It's every bit as upscale as one would expect in a boutique wine shop. The towering wine displays are a cool design element, seen throughout the store, that encourage customers to browse the offerings.
Design Approach
With nearly 12 feet of vertical clearance to work with, the Hy Vee team opted for the Evolution Wine Wall Post System to extend up the wall. This collection offered an industrial chic aesthetic that provides the advantage of fitting standard, Magnum, and Champagne bottles in the same row to improve the ability to display a diverse inventory. Blending sideways label-forward racking with the retail minded Presentation Row style adds additional visual appeal.
Lesson Learned
Just selling wine isn't enough in modern retail design. For grocers like Hy-Vee, investing in glass-enclosed wine rooms can often be the reason a wine lover decides to head into the store rather than a stand alone liquor retailer.
I love seeing how much effort and investment Hy-Vee puts into its wine sections. This project proves once again that it's worth upgrading from simple shelves to remarkable VintageView wine rack products.
– Katie Betsworth, senior regional territory director