Evening Canyon Road (Corona del Mar, CA)
The client wanted a waterfall feature to create a dramatic entrance to this modern Orange County residence. Designer Paige Hill of Ultra-Mod Home Concepts had a better idea: a frameless glass enclosed wine room.
Considering Hill has created some of the most impressive wine displays we've come across (and her personal residence graced the cover of a past VintageView catalog), creating compelling design in the form of wine storage certainly proved to be a good pivot.
By The Numbers
396

Bottle Capacity

W Series

Primary Wine Racking

Matte Black

Finish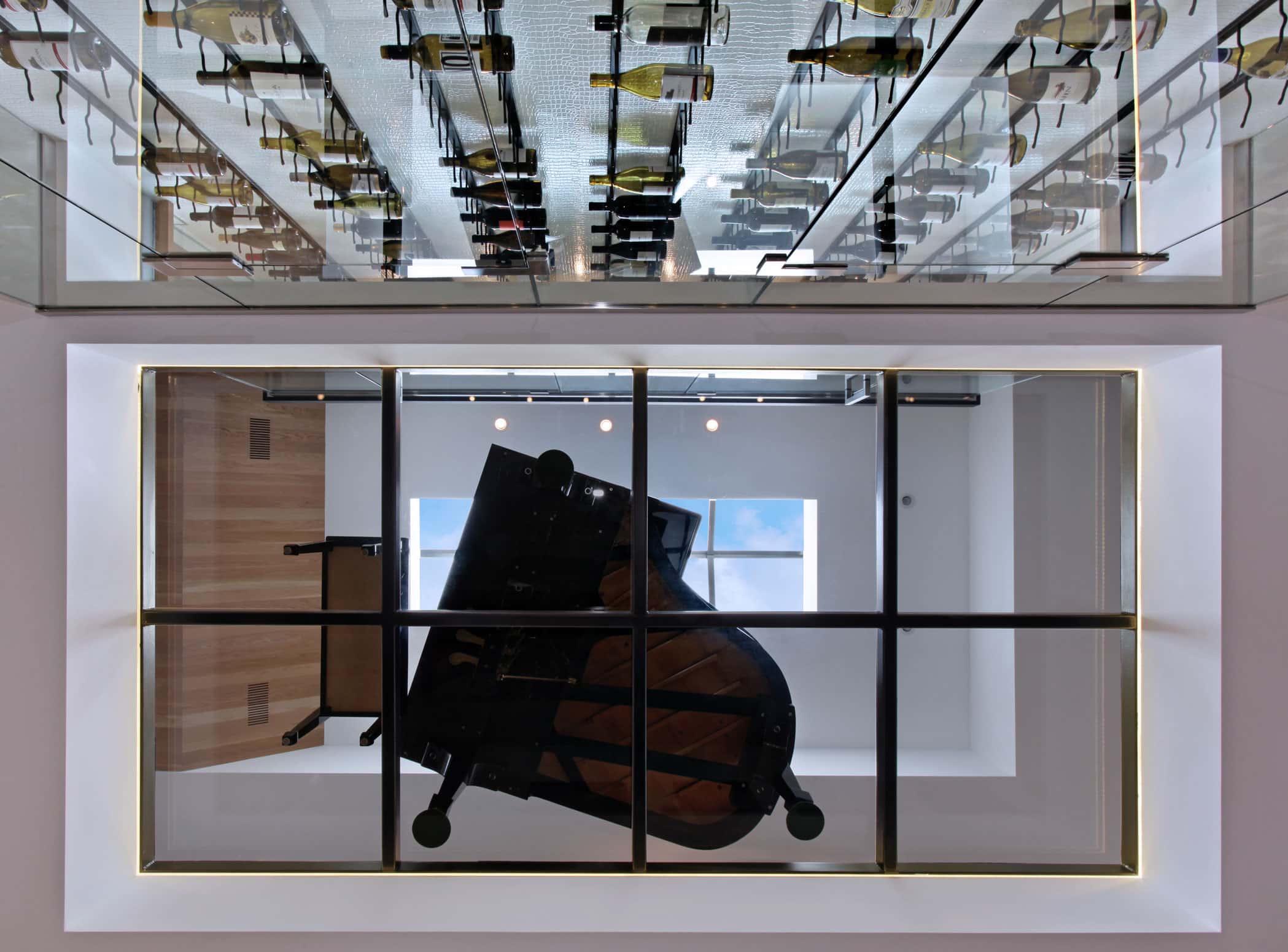 Design Challenge
When a client asks for a waterfall, inside, the demand for a statement piece becomes paramount to a successful home design. A bold alternative to a flowing water feature needed to provide an elegant wow factor.
The Solution
When the interior is luxurious and the design embodies chic minimalism, there is much to be envious about. This two-story wine wall design pulls in contemporary California elements and drives them between a glass floor for one of the most unique displays you'll find in Orange County — or anywhere.
The cellar's tall double-doors open to single-deep W Series racks on the main level that serve as an anchor point for the airy inside/outside design of the home. The wine wall continues up, through the ceiling, to a bar-height display on the second floor. The piano sitting on glass in front of the wine is an added design punch.
Certainly a wow feature.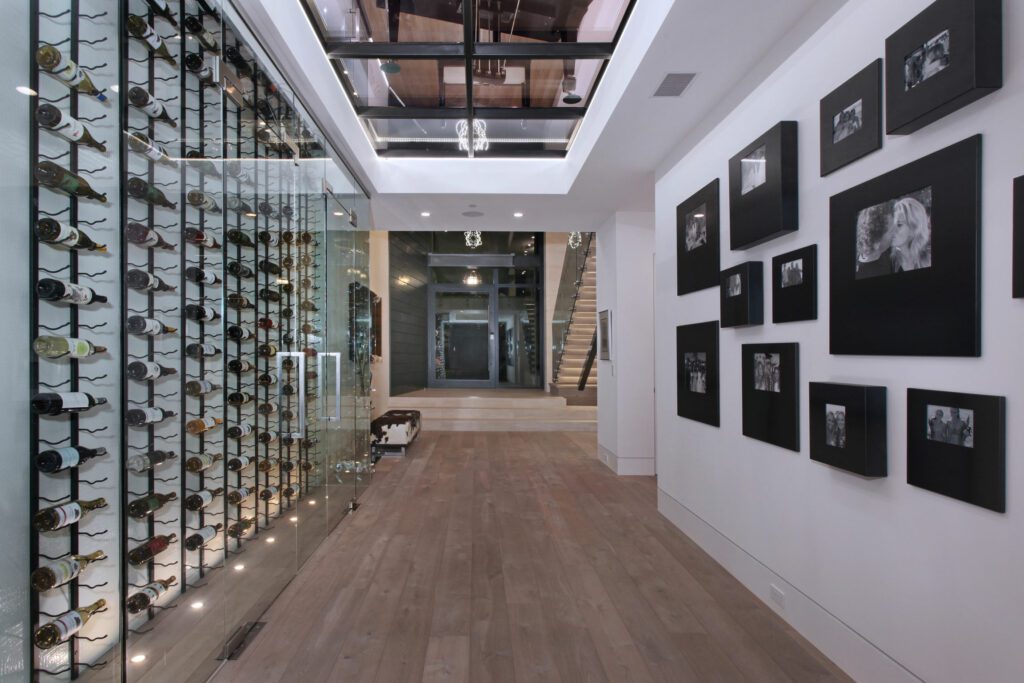 Design Approach
Minimalism is present in the simplicity of the home's décor, as well as the light and open environment accomplished with the use of glass on all floors and the addition of a skylight. (For those worried about keeping the wine safe, there are many UV films and deterrents that can be added to glass displays as exposed to the natural elements as this.)
The end result is 14-feet monument to wine (396 bottles) and design in general that mixes glass, vinyl and wood in one stunning display.