Jun 10, 2022
Bonacquisti Wine Company: Denver's Original Urban Winery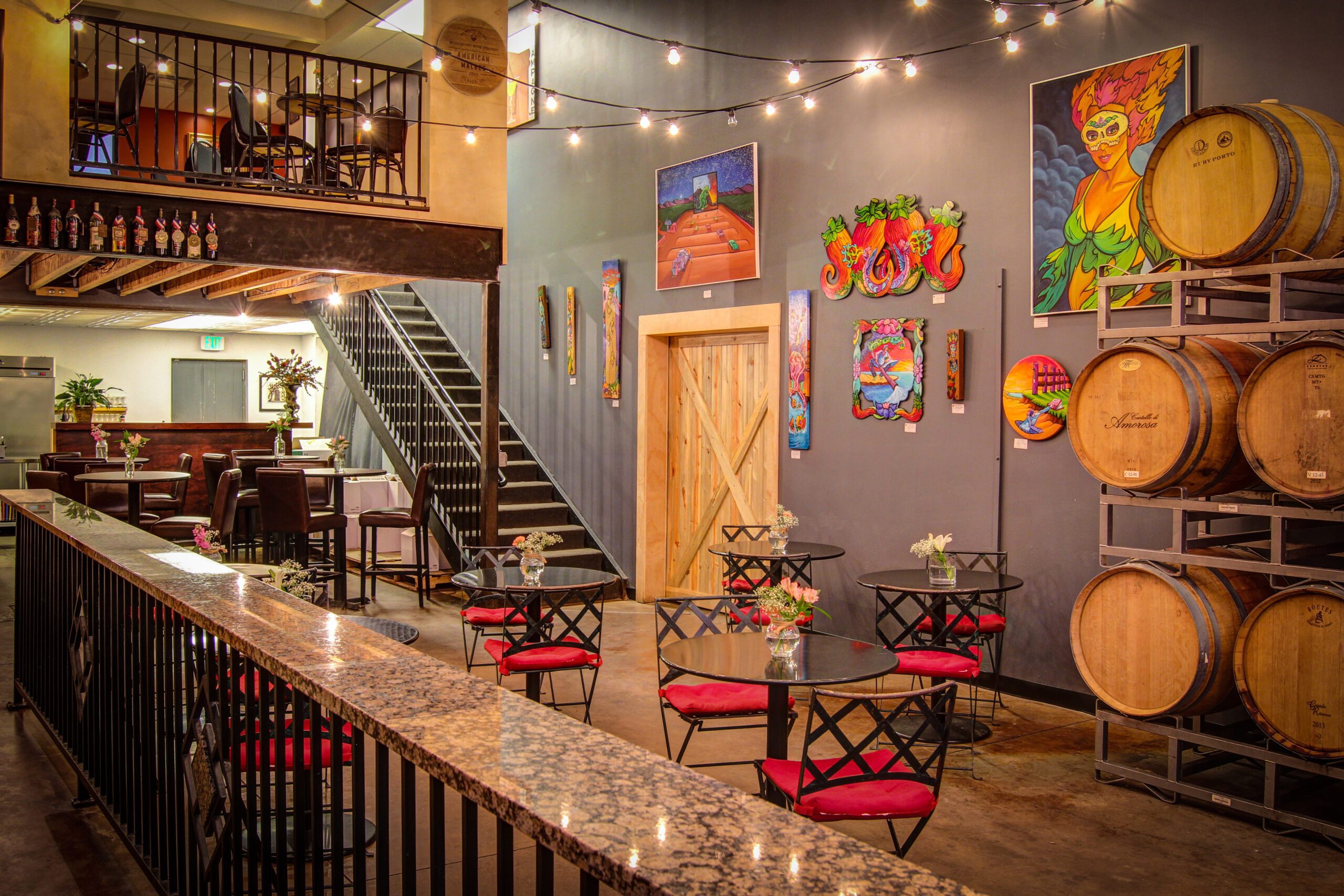 Bonacquisti Wine Company is a family-owned, urban winery located Denver's Sunnyside neighborhood. Their walls boast local art, and an impressive record collection is on view in the loft of their tasting room. By curating a welcoming atmosphere, it is no surprise that Bonacquisti has become a neighborhood hub for culture, lively music, and good sips.
Certified Sommelier, Paul Bonacquisti and Dr. Judi Diaz Bonacquisti run the show. They strive to provide wine education, and eliminate the elitism often associated within the industry. Bonacquisti barrel-ages and bottles local Colorado wine, as well as regional and international wines on-site.
Speaking of bottles, some are adorned with an impressive label by local artist, Daniel Luna. Luna's work features vibrant colors and shapes telling stories of family, nature, and mysticism.
To show off the distinctive labels, The Bonacquisti Wine Company decided to equip its bar with several feet of W Seriesracking against the back wall. It is also one of the first commercial spaces to use the W Series stemware racking in their establishment.
"I knew VintageView had been around for quite awhile, I had seen their racking and knew that I wanted something with the label out. I love this set up to put our bottles on display; and customers love it too. Many ask how they can put up similar systems in their homes."
Paul was drawn to the W Series for aesthetic purposes, but also to provide ease for staff and customers alike to choose which bottle suits their occasion.