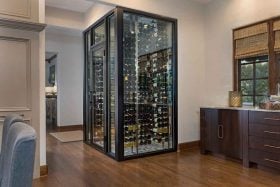 You've taken the time to determine what type of cellar you need for your home and have landed on creating an active cellar that'll keep wine safe for decades. What's next? Let's talk humidity. This plays a vital role in how you insulate the cellar, install a vapor barrier, and determine the cooling system needed.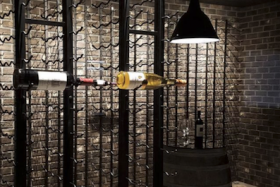 The world of wine cellar cooling can seem, frankly, as complex as understanding the grape-growing regions and bottling clarifications of Italy. Which is to say, "headache inducing." There are a number of considerations in terms of room design, insulation, and more. Before you get that far, however, you'll need to pick a style of cooling
Recent Posts
Have you designed with the Vino Serie...

When we first got a peek of the inside of Liquo...

Last week we offered an exclusive sneak peek at...
About VintageView
The world leader in modern, label-forward wine rack design.