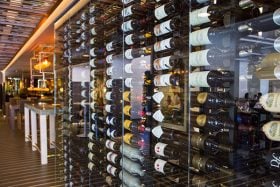 As chef and head chocolate maker at HEXX chocolate & confexxions and HEXX kitchen + bar in Las Vegas, Matthew Silverman brings something unique to the Vegas strip. VintageView recently spoke with Chef Silverman about the best candy store in town and all things wine and chocolate.
Recent Posts
With new standard sizes in Evolution Wine Rods,...

Pop quiz: What is the best material to build a ...

Zillow is a data giant in the real estate indus...
About VintageView
The world leader in modern, label-forward wine rack design.