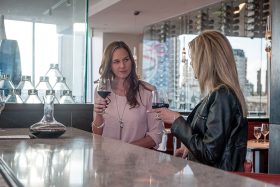 We aren't afraid to tell you we judge a book by its cover. Often. In our collective dining out experience, we find that restaurateurs, winemakers, and retailers who take the time design their space well — and show off a stellar wine collection — tend to care immensely about the vino, experience, and food they may offer. That
We sat down with the top wine experts at Fire Restaurant at the Art Hotel and Guard and Grace to discuss their interactive wine displays. Cheers!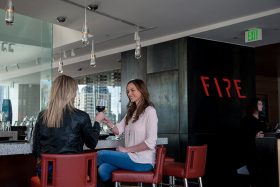 Fire Restaurant and Lounge has a certain aesthetic standard to live up to that most restaurants never have to even consider. It happens to be located inside the design-y Art Hotel, the newest addition to Denver's architecture-minded Golden Triangle/Museum District. "Here at the art hotel, art is everything," says Aaron Coburn, hotel manager. "We are the
Recent Posts
by Stacy Moya (@stacymoya) Major remodeling pro...

In the past couple of years, Miami has been ris...

We define the modern wine cellar as a wine stor...
About VintageView
The world leader in modern, label-forward wine rack design.