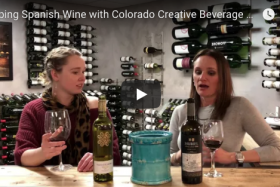 In episode #11 of Wine and Design, we taste two stellar wines from the Quintessential portfolio to help us explore the flavors of Spain. Tasting led by wine expert Andrea Rogers of Colorado Creative Beverage Marketing. What's in the glass: Pazo Cilleiro 2016 Albarino (Rías Baixas, Spain) Muriel 2011 Rioja Reserva (Spain) << Episode 10: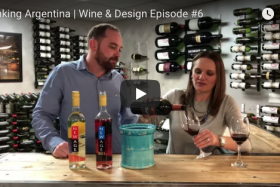 In episode #6 of Wine and Design, we invited Andrea Rogers from Colorado Creative Beverage Marketing to taste us wines from family-run operations in Mendoza, Argentina. Let's just say happy hour started a little early that day. Colorado Creative Beverage Marketing is a Colorado-based marketing firm that helps bring unique and family-run vineyard operations into the
Recent Posts
Imagine a dark, cool, underground cellar dug in...

The designer tool bag expands with the versatil...

The moms in your life have earned a little more...
About VintageView
The world leader in modern, label-forward wine rack design.