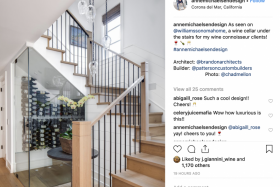 These are the best wine cellars and wine cellar designs on Instagram showing the best trends from metal wine racks to glass wine rooms.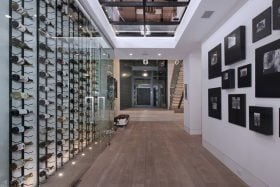 When the interior is luxurious and the design embodies chic minimalism, there is much to be envious about. This two-story wine wall design pulls in contemporary California elements and drives them between a glass floor for one of the most unique displays you'll find in Orange County — or anywhere. The cellar's tall double-doors open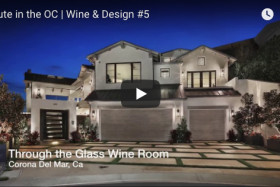 In episode #5 of Wine and Design, we explore an insane home designed by Brandon Architects and Patterson Custom Homes that features a two-story wine display that's connected through a glass floor and show-stopping views of the Pacific Ocean. What's in the glass: 2015 Foxen Vineyards "Old Vine" Chenin Blanc (Santa Maria Valley, Ca)/$26
Recent Posts
The under the stairs wine cellar is one of the ...

Plus two more amazing wine rack product enhance...

Imagine a dark, cool, underground cellar dug in...
About VintageView
The world leader in modern, label-forward wine rack design.