The Southern Living Showhome in Houston is a family paradise with a transitional wine cellar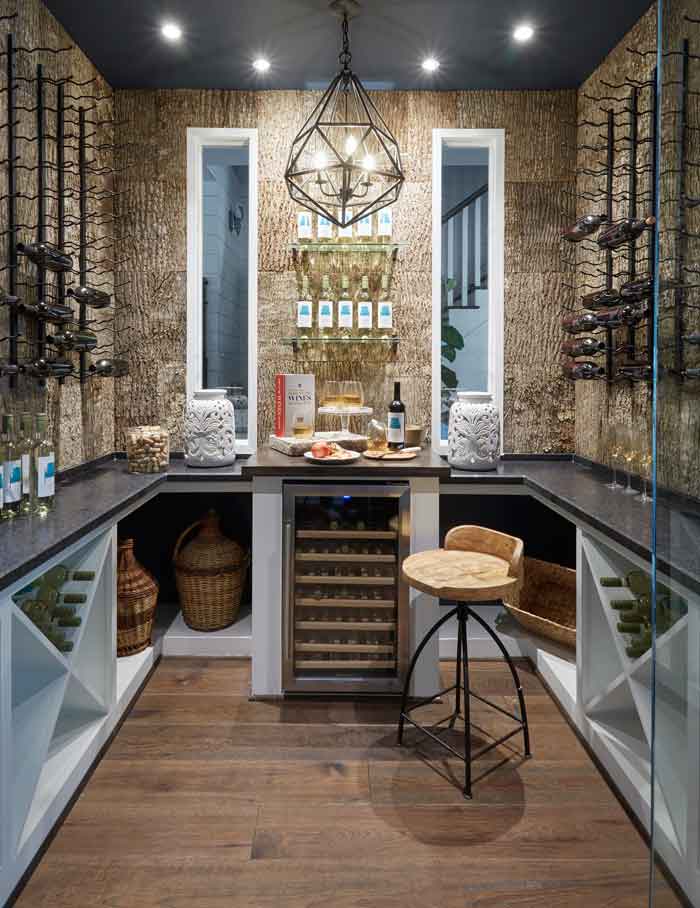 As Houston begins the slow recovery from Hurricane Harvey, it's nice to see events pushing forward, including the opening of the Southern Living Custom Builder Program Showcase Home in the Bluejack National golf community in Montgomery, a town about an hour northwest of the city. This family-centric 6,300-square-foot home features bright colors, tough fabrics to stand up to kids and pets, an unfussy design, and a rock-star wine cellar that features Wall Series metal wine racks in satin black finish.
From the Houston Chronicle:
Wine features: The tree-bark wall covering in this wine room is so amazing that you'll want to walk up and touch it. There's no substitute for that, but this room offers ideas for anyone. A wine fridge can be tucked under any kitchen counter for those who like to entertain. … Metal wine racks mounted on the walls of this room would work in any dining room. Use them on an accent wall with patterned wallpaper, shiplap or rustic palette boards. This one's easy for DIYers; others with a bigger budget could go for a fabric wallcovering. Read more >>
Cellar Details:
See it in person:
The Southern Living Custom Builder Program Showcase Home Tour is open 11-5pm Fridays-Sundays from Sept. 15-Oct. 29 | Tickets are $15
See more good news and features about VintageView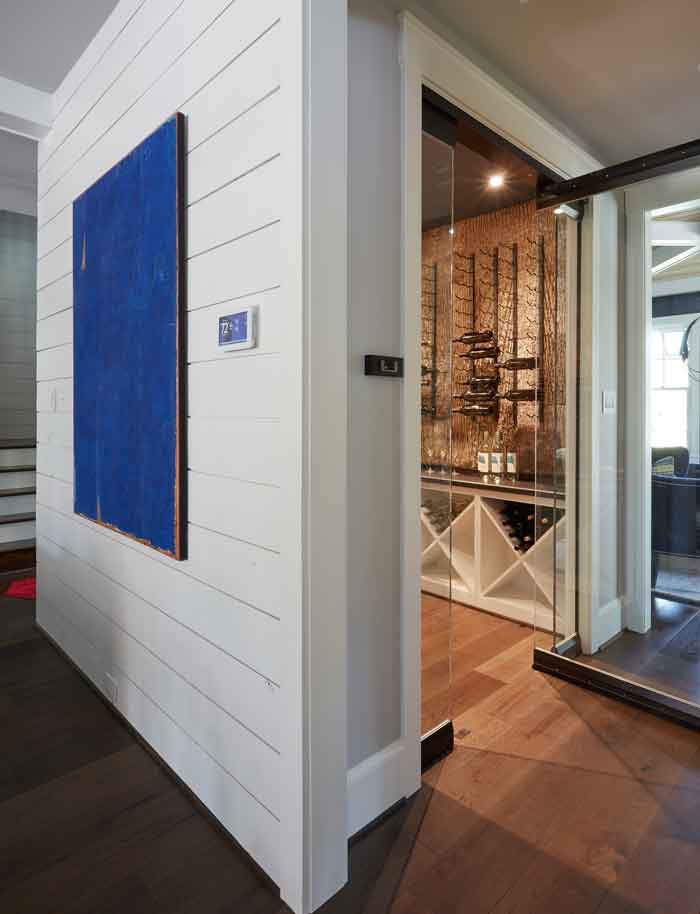 Recent Posts
Imagine a dark, cool, underground cellar dug in...

The designer tool bag expands with the versatil...

The moms in your life have earned a little more...
About VintageView