Marc LeBlanc of Liquor Lodge on why investing in design is so important for boutique wine retailers (and 7 other questions answered)
When photos of Liquor Lodge hit our Instagram feed, it stopped us in our tracks. The images showed such careful design consideration in a retail environment, focusing as much on the environment as the wine itself. When we later found out this Jasper, Alberta, liquor store used a bespoke interior designer firm, Laurie Griffiths Interior Design, to pull off the look, we had to learn more.
Brass tacks: It's not often that we see liquor stores taking the care and effort to improve the guest experience through interior design. For all that effort, Liquor Lodge is not only one of Alberta's favorite wine shops, it's a winner of the prestigious Chairman's Award at Alberta Liquor Store Association's annual conference for retail excellence in equal parts the amazing wine selection and attention to interior beauty.
We got the chance to sit down with Marc LeBlanc, founder and CEO, to discuss his business. Here's what he had to say on why it's worth investing in designer wine racks, how to make re-stocking easier, and his favorite food and wine pairing.
VintageView: How did Liquor Lodge get started?
Marc LeBlanc: I have a passion for sharing my love of great beverages and encouraging others to drink well. We started Liquor Lodge from humble beginnings in 2007 and with the help of my wife, Megan, it has evolved into an award-winning boutique.
VintageView: Why did you decide to use Laurie Griffiths Interior Design to lay out your liquor boutique?
Marc LeBlanc: A talented designer sees the things you would not and has a professional skill to design spaces to suit your needs. Choosing not to use a designer is a common mistake and is more expensive than using one.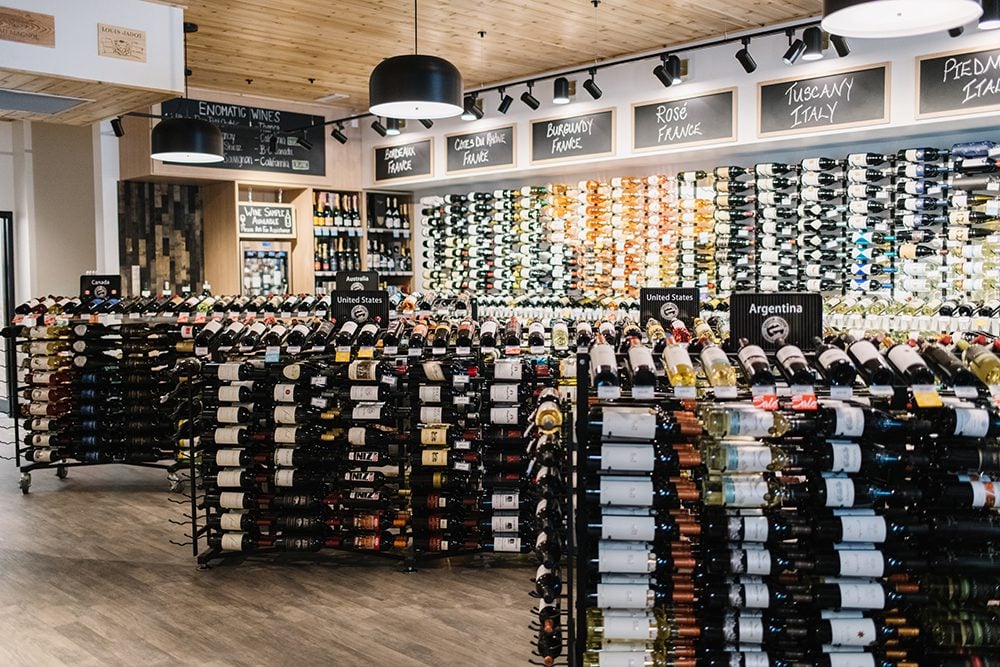 VintageView: It's common for liquor retailers to go the easy, cheaper route with shelving rather than upgrade to racking like ours. Why did you decide to use VintageView?
Marc LeBlanc: VintageView shelving meets our needs for quality and sets us apart in the marketplace. Cheaper is not our way. Better is always our first choice.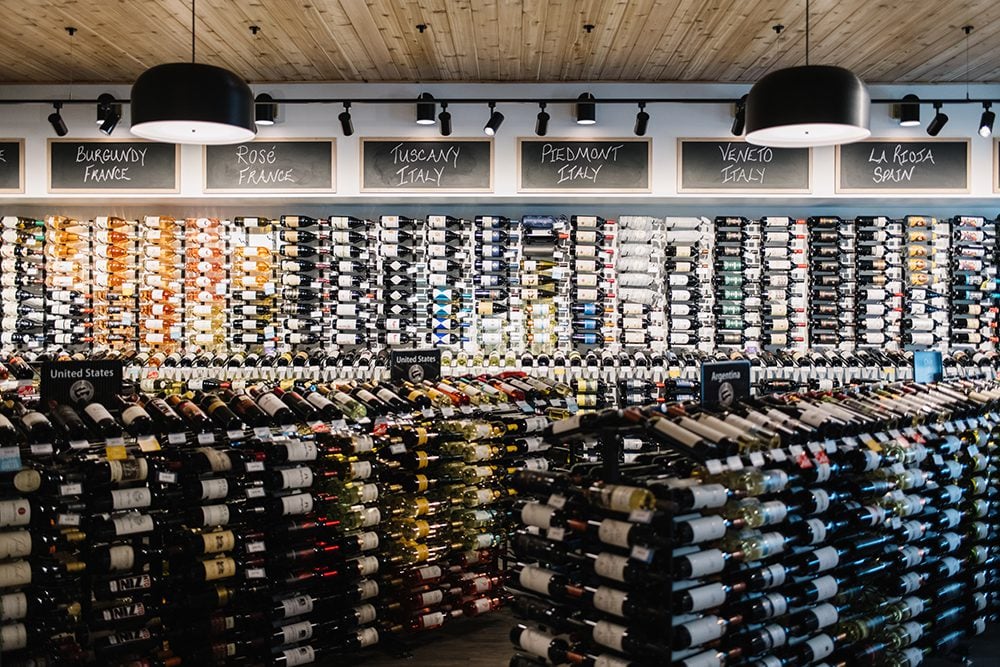 VintageView: What does VintageView racking do for your shop? What benefits does it have?
Marc LeBlanc: I like them because they're efficient in use, attractive to the customer, and they help keep our wines in perfect condition. We optimize our inventory bottle count with our available floor space for people to move around the wine section. Most boutique wine stores like ours that do not use this racking struggle to provide enough room for customers to actually move around. Now with COVID 19 requiring more physical space, our store stands out even more as we can provide that.
VintageView: What type of feedback do you get from your customers about the wine racks in your store?
Marc LeBlanc: We regularly get asked about the racks and get lots of comments. The best proof our customers like our racking, is that they come back all the time.
VintageView: Do VintageView wine racks make re-stocking your shelves easier?
Marc LeBlanc: Yes, we believe they do make that process easier. It's also easier to front the bottles as we run low and keep a linear looking appearance.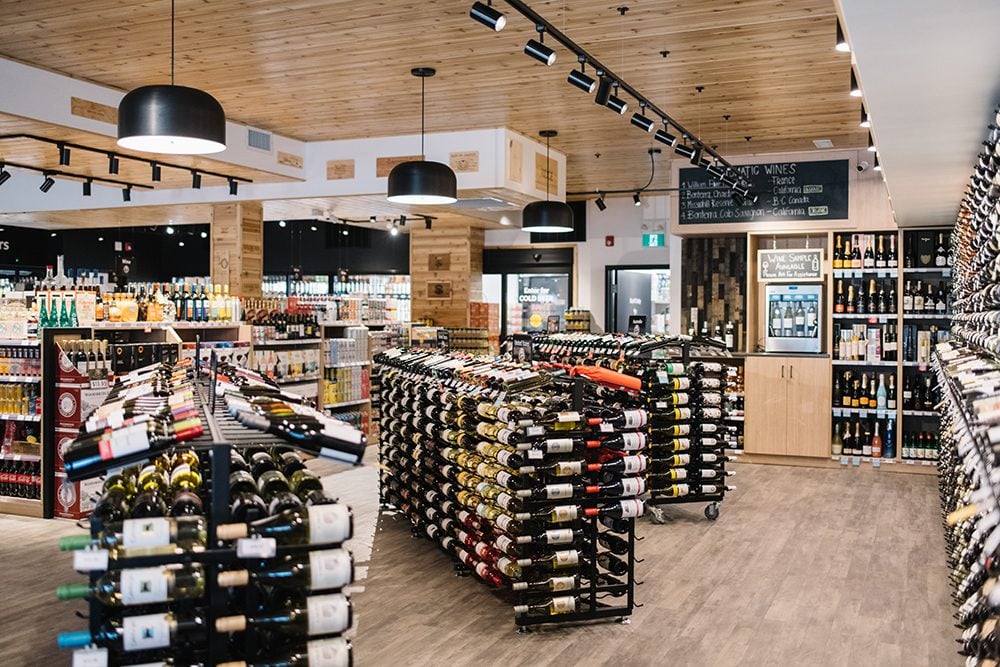 VintageView: Any other comments about VintageView?
Marc LeBlanc: Thirteen years using VintageView, I would say I'm a veteran customer. I would not use another system; it simply would not be good enough for me.
VintageView: Fun question. What's your favorite wine and food pairing?
Marc LeBlanc: I love French food and wine together. Coq Au Vin and 1er Cru Burgundy.
Wine Storage Details:
This mega-store emphasizes aesthetics every bit as much as experience. The result being a store that packs in bottles while still maintaining a look befitting of an interior design studio.
Interested in what VintageView wine racks can do for your shop, home, or restaurant?
One Response to "Marc LeBlanc of Liquor Lodge on why investing in design is so important for boutique wine retailers (and 7 other questions answered)"
Leave a Reply
Recent Posts
Most of the wine cellar inspiration we showcase...

For more than two decades, Vintage Cellars has ...

If you want to know where the wine cellar indus...
About VintageView