Laura Gonzalez Joins VintageView as Customer Care Representative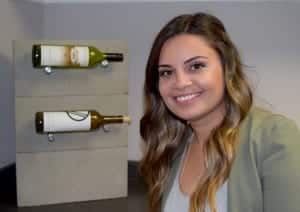 Laura Gonzalez has joined VintageView as its Customer Care Representative. Laura's role includes processing all dealer and customer orders and serving as the liaison between all of our clients/customers to ensure optimal satisfaction.
Laura is a Denver native raised by her amazing father. After exploring Las Vegas and San Diego for seven years, she returned home in 2014. She brings a strong administrative background to VintageView, having worked for the state of Colorado assisting developmentally disabled teens in seeking employment. Laura has held customer relations positions in pro sports including within the San Diego Padres ticket office and our beloved Denver Broncos (a current, weekend position). In her personal life she enjoys spending time with her family, friends and fiancé. She has two furry babies, Vincenzo and Jimi Hendrix. The beach is her happy place, and she lives for concerts. You can find her at just about every Red Rocks show during the summer.
Welcome Laura:
Recent Posts
Imagine a dark, cool, underground cellar dug in...

The designer tool bag expands with the versatil...

The moms in your life have earned a little more...
About VintageView