May 1, 2023
May Interior Design Moodboard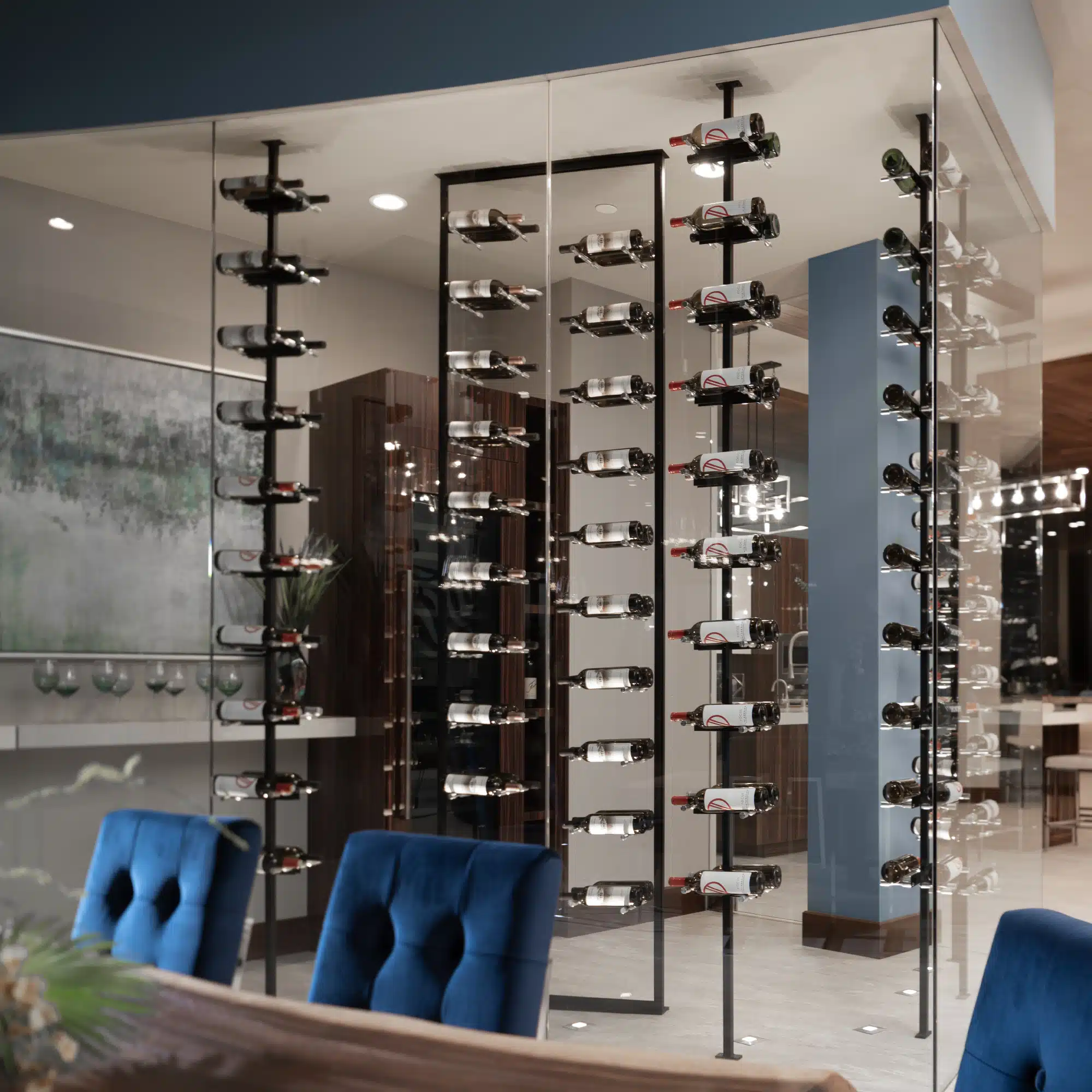 As summer approaches, it's the perfect time to update your home decor with fresh, inspiring elements. This month, we draw inspiration from the season of sunshine and warmth to bring you three summer-ready trends: Glass Enclosed Wine Cellars, Bulk Wine Storage, and Bauhaus-Inspired Interiors. From sleek and modern to bold and striking, these trends offer endless possibilities for elevating your living space and showcasing your love of wine. Let's explore each one in more detail.
Glass Enclosed
Glass enclosed wine cellars not only provide a functional storage solution but also add an aesthetic appeal to any space. With the ability to showcase your prized wine collection while keeping it safe from external factors, glass enclosed cellars have become a popular choice among wine enthusiasts and interior designers alike.
At VintageView, we understand the importance of preserving the aesthetic appeal of your wine cellar. That's why we offer a range of 'Floating Rack System' options that can be placed right next to the glass. Our W Series Wine Rack Frame System, pictured below, is a perfect example of this. This system creates a custom-designed cellar that not only complements your unique style but also meets any specific storage needs. It features a sleek, modern design and comes with a variety of finishes, so you can choose the one that best suits your client's space.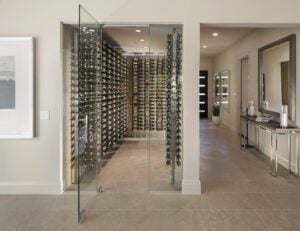 Collector's Edition (Bulk Storage)
Collecting wine is more than just a hobby; it's a passion. And for those building or designing for a client with a large collection, it's important to have a wine storage system that can accommodate many bottles while still maintaining their quality.
One of the reasons people choose bulk wine storage is for convenience. With a large collection, it can be difficult to keep track of each bottle and ensure that they are stored properly. All of our collections offer a label-forward option that allows your client to easily identify bottles and access them with ease.
'Collector's Grade' wine storage offers more than just a practical solution for wine collectors. It also enhances the aesthetic value of any space, whether it's a residential or commercial setting. A well-designed wine cellar not only adds a touch of luxury and sophistication but can also become a statement piece in your home or business.
VintageView's W Series Wine Racks are perfect for those seeking a blend of function and style. As pictured below, these label-forward racks provide easy bottle identification and elevate any bulk storage space, even accommodating over 1,000 bottles. With customizable options and design support from our team, you can create a wine cellar that meets your client's storage and aesthetic needs.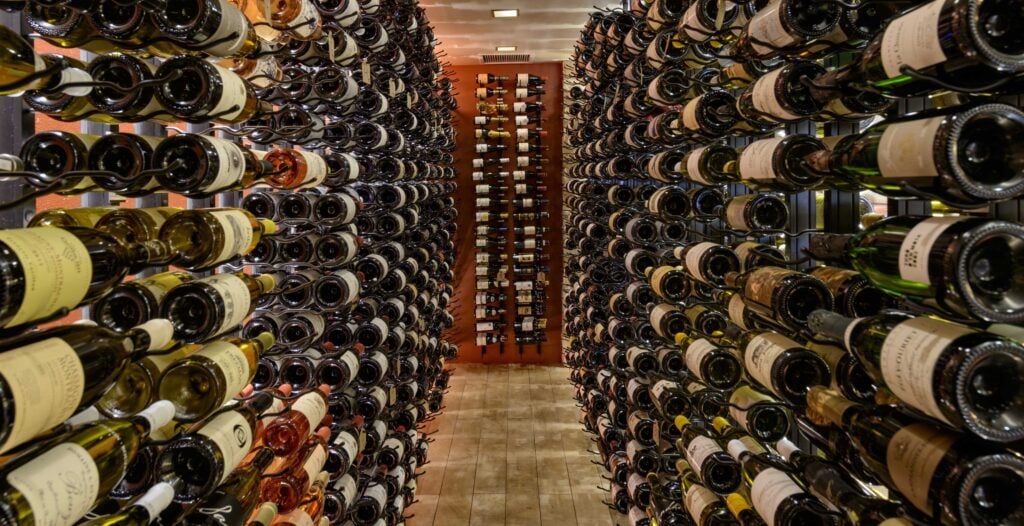 Bauhaus
Bauhaus design is a modernist movement that emerged in Germany in the early 20th century. It is characterized by its focus on functionality and simplicity, with clean lines and geometric shapes as its signature aesthetic. The Bauhaus approach has been influential in architecture, furniture design, and art, and continues to inspire contemporary design to this day.
Incorporating Bauhaus design into a wine room can bring a sense of order and clarity to the space. With its emphasis on functionality and simplicity, Bauhaus-inspired wine rooms prioritize the storage and display of wine bottles, with clean lines and minimal ornamentation. The use of materials such as metal, glass, and concrete can further enhance the modernist feel of the space. By embracing the principles of Bauhaus design, wine rooms can become both functional and visually striking, reflecting the sophistication of the wine collection they house.
The Helix Wine Rack is a perfect fit for incorporating the Bauhaus design into a wine room. Its unique shape and minimalist aesthetic make it a standout piece that can double as functional storage and a work of art. The Helix's simple, yet striking design embodies the essence of Bauhaus principles and can add a modern, sophisticated touch to any wine room.