Mar 16, 2017
Best Modern Commercial Wine Cellar 2017: Fogo de Chao Manhattan by IWA Wine Accessories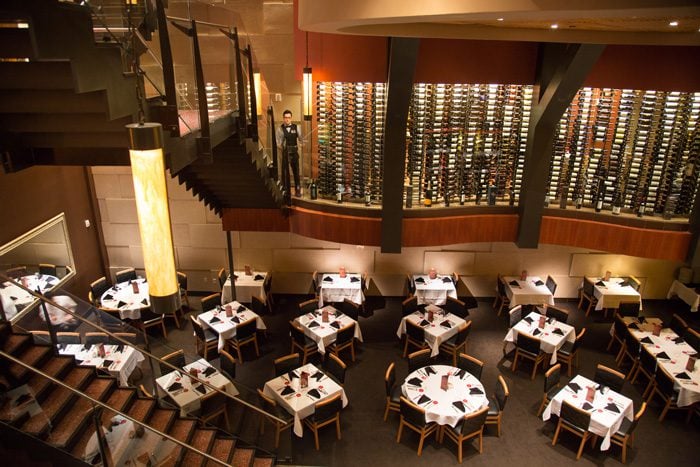 We visit restaurants like these because we know, just by looking, that they take their wine programs seriously. The best in Modern Commercial Wine Cellar Design runs the gamut from massive glass displays that reach from floor to ceiling to intimate wine walls that divide dining areas. Let's go eat!
Best Modern Commercial Wine Cellar 2017
Fogo de Chao Manhattan | Design by IWA Wine Accessories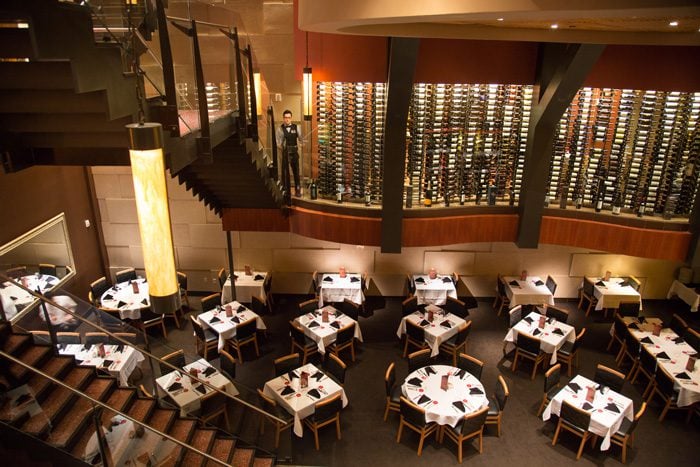 Project Details:
1,000-bottle capacity
9-foot Wall Series Metal Wine Rack columns in Brushed Nickel finish
Floor-to-Ceiling Frame metal mounts
Custom wood storage accents
Judges' Comments:
"Simply Stunning! Love the creativity in the overall design, use of materials and architectural detailing. I am sure this was no simply feat to make this a reality."  — Kimberly Timmons-Beutner, owner of Kimberly Timmons Interiors (Denver)
"I would use this look as my lightbulb caption above my head, always thinking wine!" — Eddie Kennison, Barrel 87 wine club and former NFL star.
"The use of soft curvy lines with wooden elements and warm lighting create a stunning impression when combined with a contemporary cantilevered structure and vertical beams. Similarly, the interior combines a traditional wooden wine shelving system with a modern metal racking system to be viewed through gorgeous full height glass panels. There is something for everyone here!" — Paige Hill, owner of Ultra-Mod Home Concepts
2nd Place | Best Modern Commercial Wine Cellar 2017
Nick & Sam's (Dallas) | Design by IWA Wine Accessories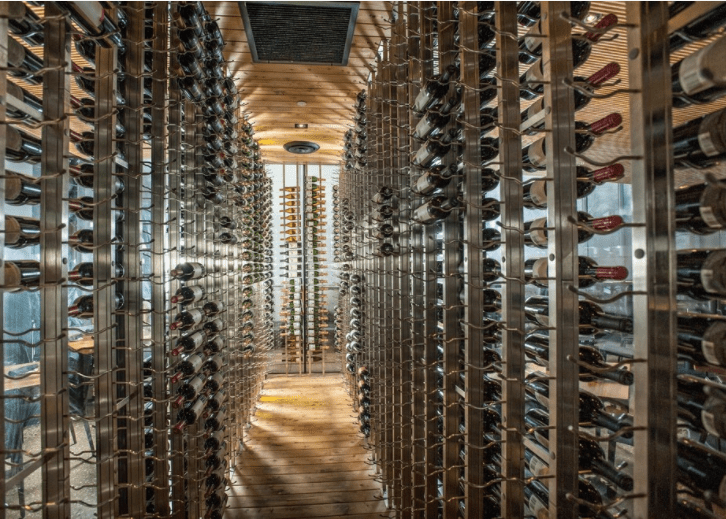 Project Details:
9-foot Wall Series Metal Wine Rack columns in Brushed Nickel finish
Floor-to-Ceiling Frame metal mounts
CellarPro cooling system
Judge's Comments:
"This is beautifully designed to incorporate a modern elegance with a rustic warmth.  The exposed aggregate concrete floors, metal wine racks and rigid wooden ceiling treatment outside the room integrate seamlessly with the rustic floors and interior ceiling treatment and all elements are softened with exceptional lighting." — Paige Hill, owner of Ultra-Mod Home Concepts
3rd Place | Best Modern Commercial Wine Cellar 2017
Marina's Kitchen (San Diego) | Design by Vintage Cellars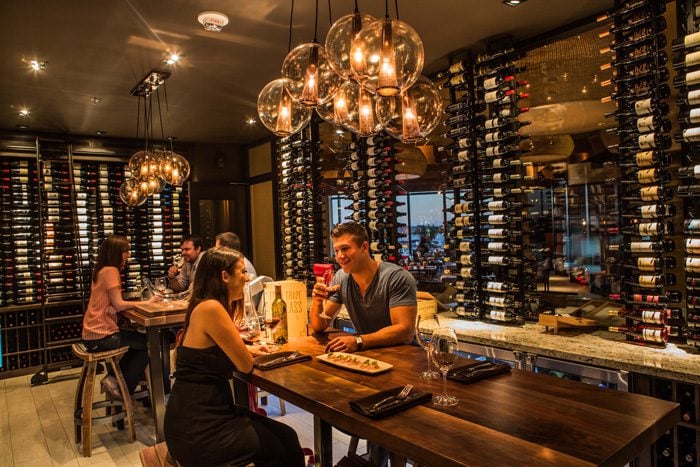 Project Details:
7-foot Wall Series Metal Wine Rack columns in Satin Black finish (single- and triple-deep bottle configurations)
Divides the bar and restaurant
Floor-to-Ceiling Frame metal mounts
Judge's Comments:
"This offers an artistic and well-appointed showcase for guests to enjoy either before, during or after their dining experience." — Melonie Graves, interior design blogger for @TheMellionaireHouse
 Other projects receiving votes: