Mar 16, 2017
Best Conecpetual Wine Cellar 2017: Billiards & Wine by Wine Racks America
3D renderings allow us to dream a little bigger. When done to perfection, you'll want to install ever feature dreamed up.
Billiards & Wine
Rendering & Design by Wine Racks America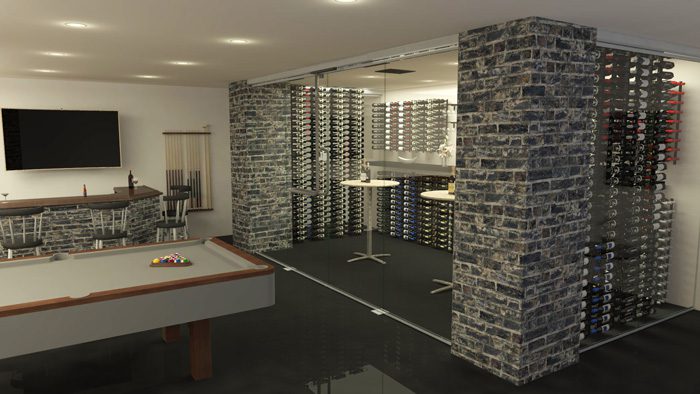 Project Details:
1,400-bottle capacity
9-foot Wall Series metal wine rack columns in Satin Black finish
Floor-to-Ceiling Frame metal mounts
Wall Series Stemware Racks (54-glass capacity)
Judges' Comments:
"The stone columns juxtaposed against the sleek glass walls create a unique and memorable wine cellar." — Kimberly Timmons-Beutner, owner of Kimberly Timmons Interiors (Denver)
"I would build my next house with this cellar being the centerpiece!"  — Eddie Kennison, Barrel 87 wine club and former NFL star.