Mar 11, 2019
6 Wine Storage Trends for 2019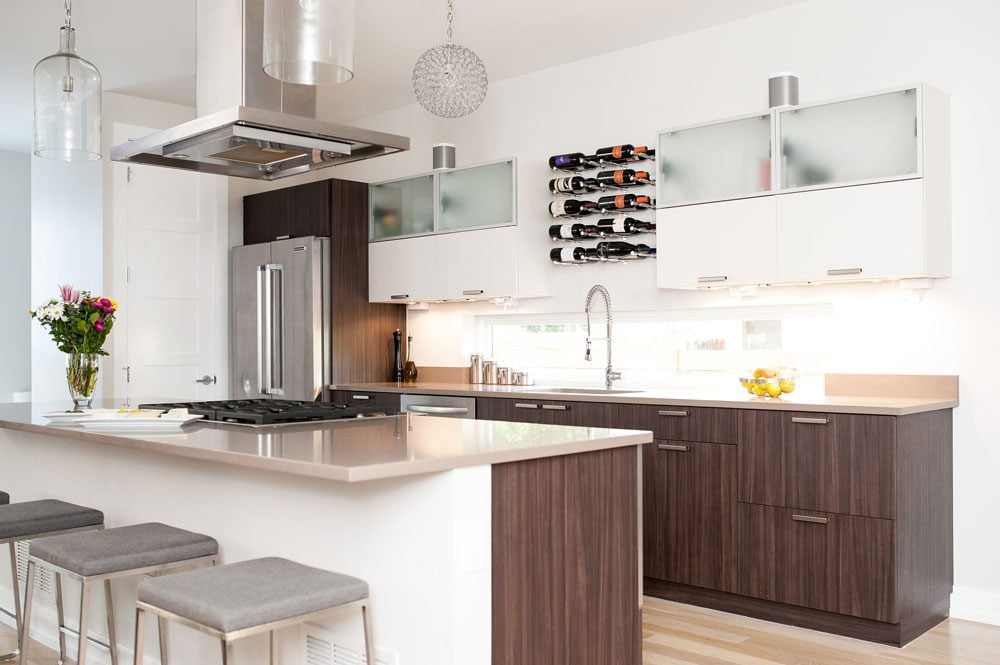 A decade ago, wine storage was something elite aficionados with expansive basements thought about.
No more.
From small half-case displays in social areas to wine rooms that can hold tens of thousands of bottles, showing off your bottles — whether being stored for a few weeks or a few decades — is now something wine drinkers of all kinds can build into their homes.
And the design behind the modern wine cellar is awe-inspiring. Here are six trends to look at for in 2019, with a little help from our friends at Wine Racks America, Wine Enthusiast, Wine Cellar International, and Artesia Kitchen & Bath.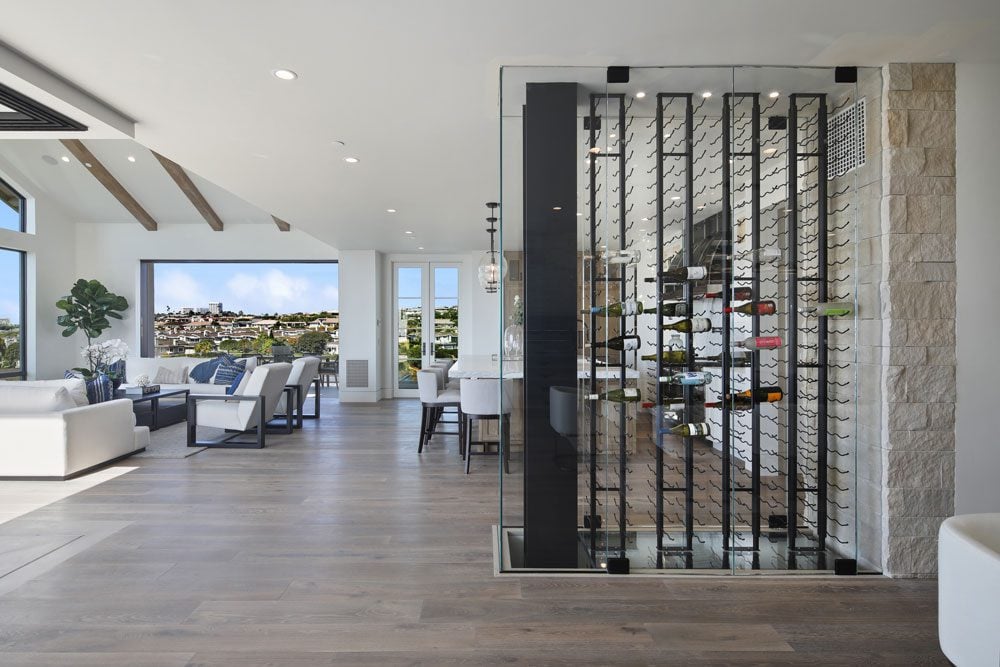 Wine Storage Trend 1: The Jewel Box
Collection sizes: Medium to large
"There is a very visible shift toward taking wine storage completely out of the back room and into the spotlight, in both commercial and residential applications. There is huge demand for full or partial glass enclosures that showcase a collector's wines from every angle. Everyone wants that one of a kind "jewel box" for their collection. This is keeping wine room designers from coast to coast on their toes as more and more buyers request highly visible and uniquely striking wine displays. It's also forcing some engineering changes in the wine cooling industry, as these glass enclosures can present interesting challenges when it comes to climate control. Challenging, but fun." Jeff Ogzewalla, Wine Racks America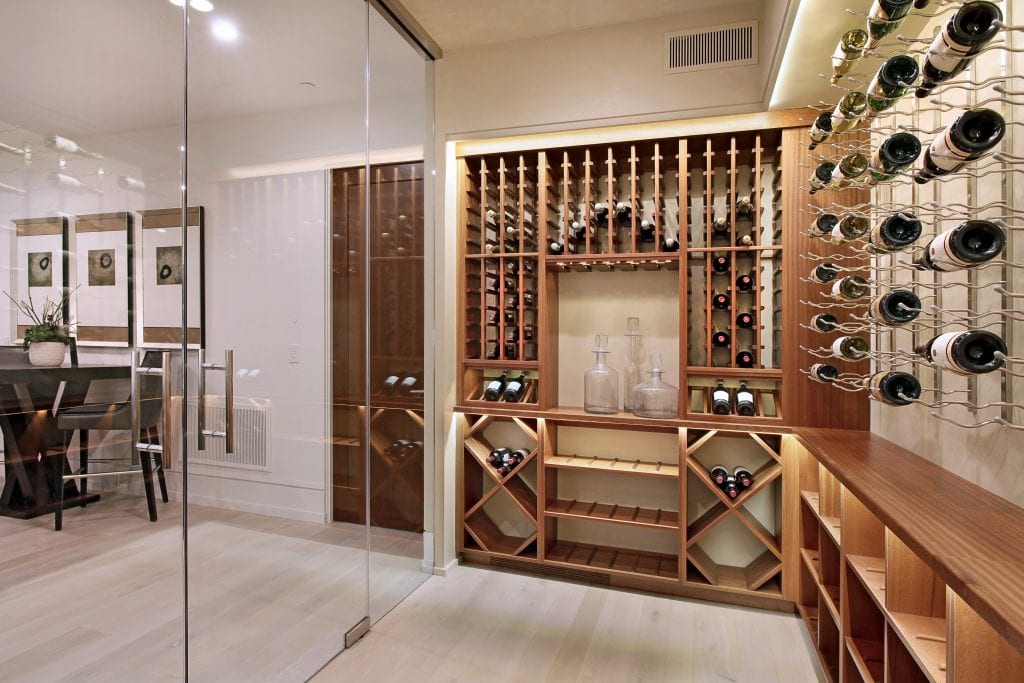 Wine Storage Trend 2: Mix and Match
Collection sizes: Small to large
"We see the combination of wood and metal racking being used more and more. The wood racks provide the ability to maximize storage capacity, while the metal racking offers a modern look and typically provides a display label forward feature, which is certainly a trend that does not appear to be slowing down in the slightest." Marshall Tilden III, Wine Enthusiast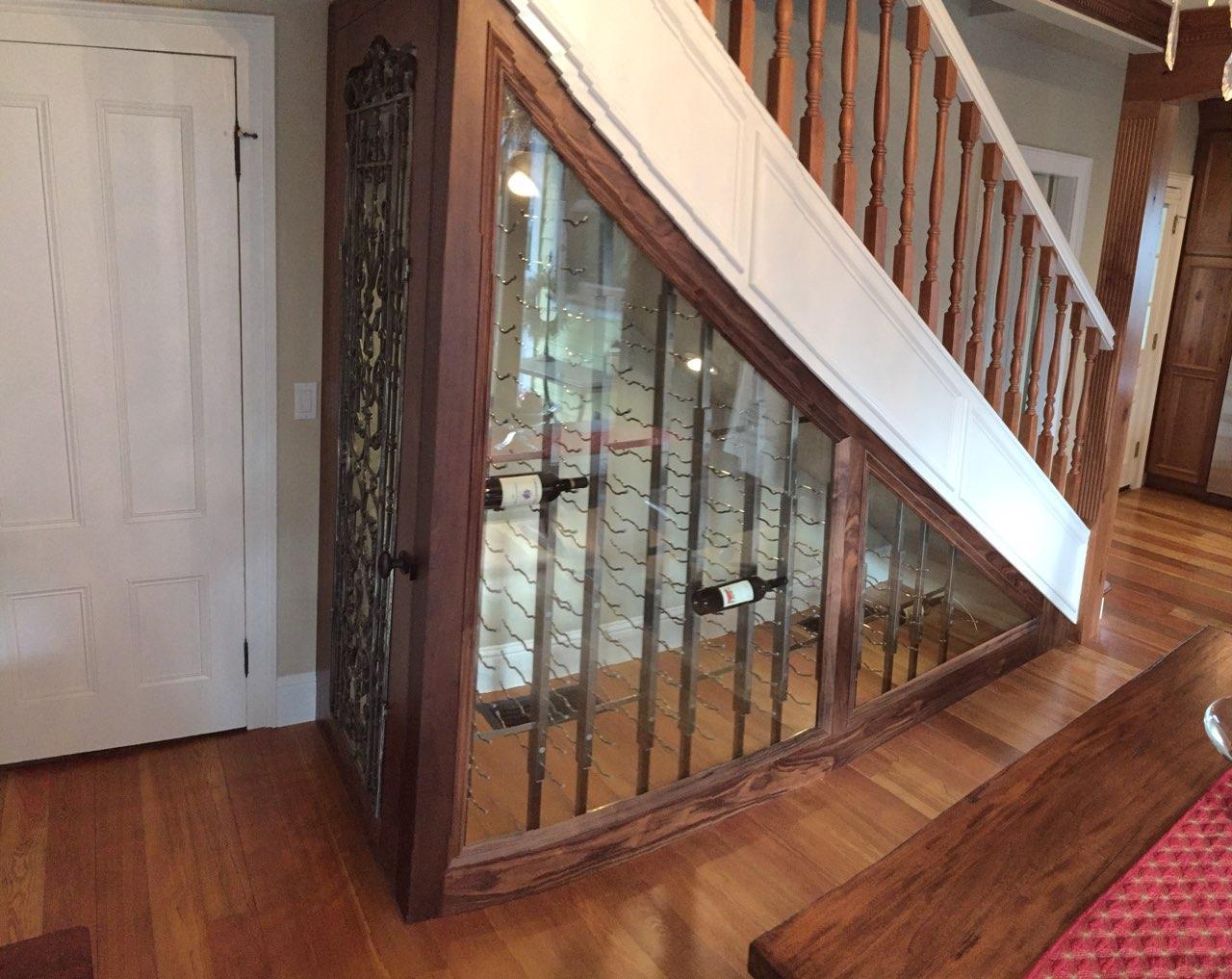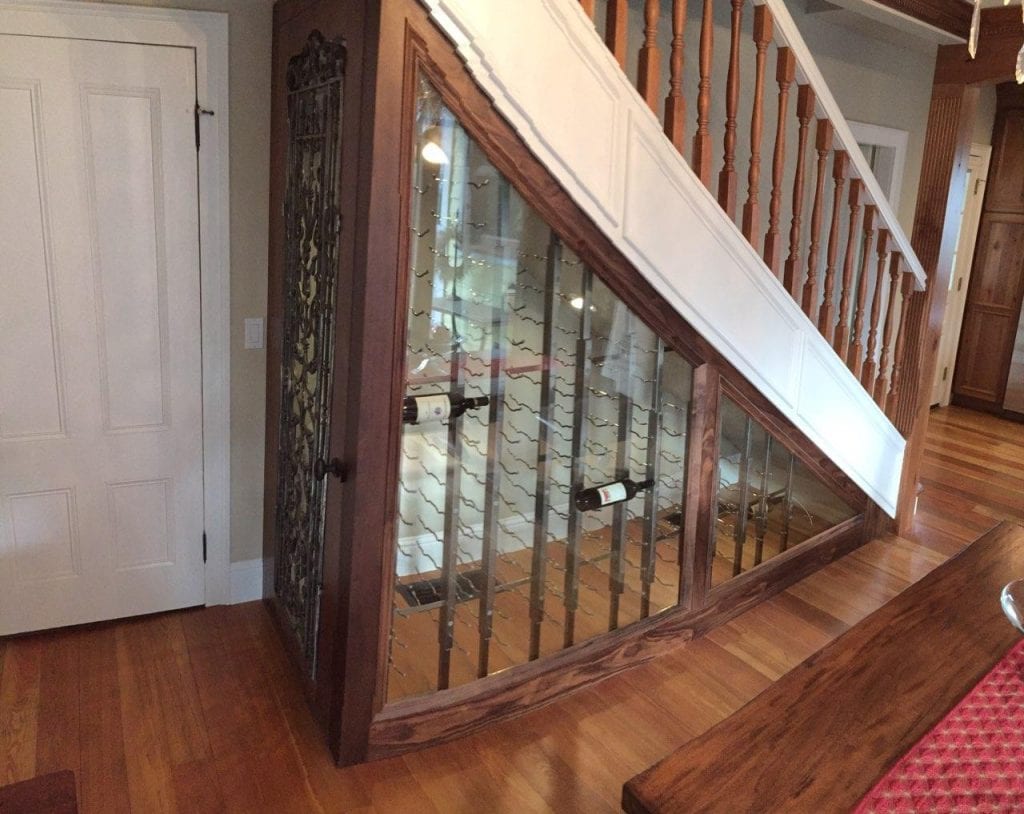 Wine Cellar Trend No. 3: Under the Stairs
Collection sizes: Medium to large
We know the wine cellar has become a big design element in homes and restaurants. Specifically, we are seeing wine displays being put in areas previously under utilized. Like awkward spaces below a staircase. Whether enclosed or wide open to a living space, the sloping angled storage nook is a fabulous way to make a design statement with a few bottles.
Wine Cellar Trend No. 4: All the Brass
Collection sizes: Small to large
"I can tell you that brass right now is hot. I get asked on a weekly basis. Both polish and satin finish. It's definitely the newest sought-after trend down this way (South Florida)."
Jacob Duquette, Wine Cellar International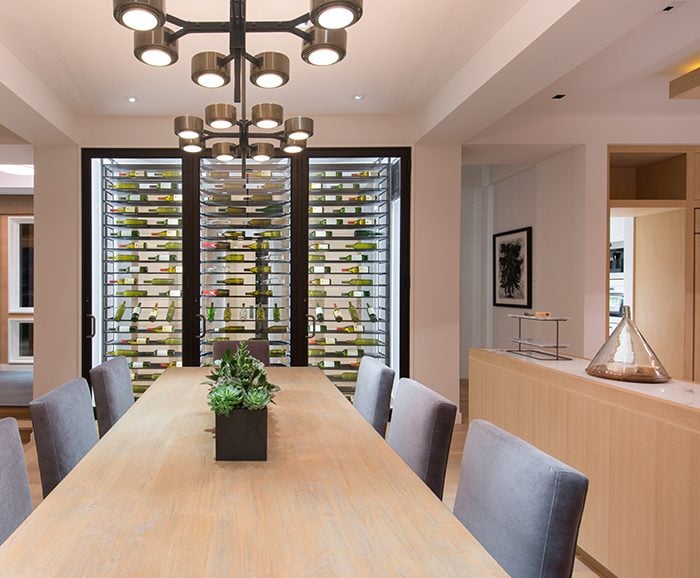 Wine Cellar Trend No. 5: Lights, Camera, Wine Key
Collection sizes: Small to large
"One of my favorite trends ... is the bling of lighting displaying label-forward racking. We love giving the wine display rooms with glass and lighting them up to make an architectural element that grounds the rooms and makes for a fantastic conversation piece when entertaining. We love the use of LED lighting which really makes the wine stand out."
Jeff Tobler, Artesia Kitchen & Bath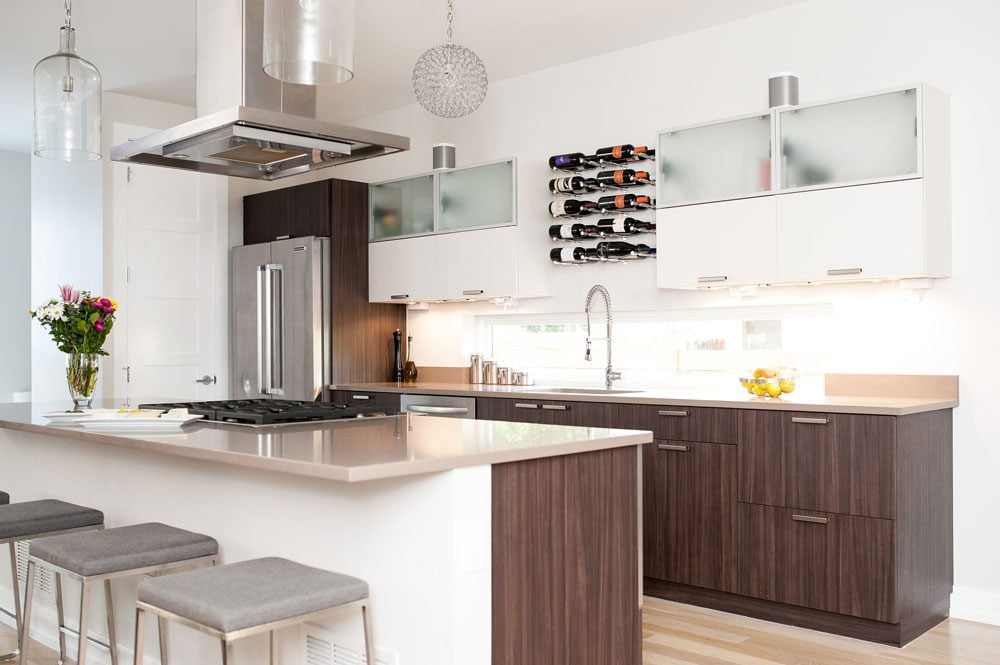 Wine Cellar Trend No. 6: The Mini Wall
Collection size: Small to medium
Casual wine drinkers love to display wines as much as avid collectors. Putting up smart, design-forward feature in the kitchen is a great way to add some drinkable, convenient art to the decor. The wine wall is an inexpensive way to up your kitchen design while serving as the centerpiece for entertaining.