Logistics & Customer Service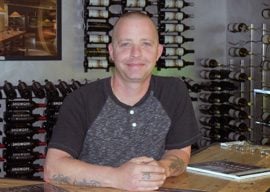 Toby Ehrler
Warehouse Lead
A family man, Toby has been married for nearly two decades and has two children — and another pair of grandchildren. He was honorably discharged from the Illinois Army National Guard, and spent 16 years working at two different distribution companies before joining VintageView. Outside of his attention to detail in the warehouse, Toby spends his time woodworking — and several of his colleagues have handcrafted wood art to show for it.
Sales, Design, Marketing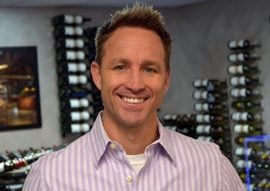 David Vogel
Sr. Account Manager
With almost 20 years of sales experience working with architects, designers, builders, and contractors, Dave brings a diverse background ranging from account management, retail development, and sales implementation through local, regional, and national levels. On the weekends, you can find him on the hill snowboarding with his wife and three kids in the winter, or trailside on the mountain bike in the summer. If there is an activity to pursue, count him in.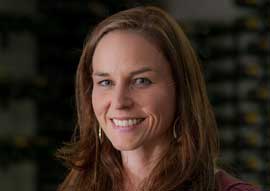 Betsy O'Day
Western Region Sales
Betsy was born in Pennsylvania and raised in Northern California, but has called Colorado home since 1997. She received a degree in Behavioral Science with an emphasis in History from Metro State University of Denver. She worked in the steel industry for more than eight years before joining VintageView's business development team. When not running after two young children and keeping them fed and entertained, she enjoys hiking, reading, concerts, watching the Denver Broncos and landscaping.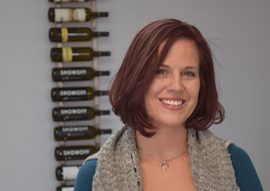 Katie Betsworth
NE Region Sales
Since moving to Denver in 2010, Katie has worked in customer service and management roles in the pet industry. While her love of animals certainly didn't wane, she joined VintageView for the challenge of expanding our service along the East Coast (and in Iowa). Away from the job, she enjoys spending time with her husband, Andy, and their two rescue dogs, Heidi and Roadie.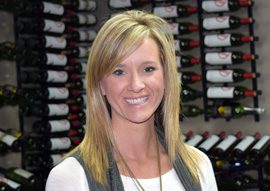 Renee Hunt
SE Region Sales
Although born in Traverse City, Mich., Renee has been in Colorado long enough to be easily be confused with a native. She brings a strong background in manufacturing and construction sales, management, and interior design acumen to her role at VintageView. Outside the office, Renee enjoys spending time with her fiancé, two teenage boys, and friends. You can also find her traveling to tropical regions, attending concerts, shopping, enjoying Colorado's 300 days of sunshine, remodeling her home — or just binge-watching HGTV.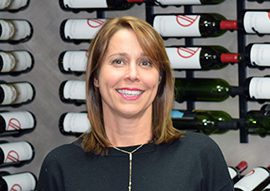 Christie Spilsted
Sales Support
Christie grew up in South Florida, moving to Boulder to pursue an MBA from the University of Colorado. She brings an extensive background in sales, account management, and business development from the high tech/telecom sector, briefly taking a leave from the corporate world to work as a home-based career coach while starting a family with David, her Aussie husband. She fell in love with VintageView's wine racks while designing her own wine closet — then bugged us for a few months to get a job here.  Outside of work, Christie enjoys traveling, hiking and skiing with David, the kids and their mini Labradoodle, Ozzie.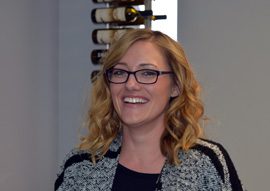 Shanna Sweet
Design Project Coordinator
Shanna was born and raised in Billings, Montana. She earned her degree in history from Metropolitan State University while staying home with her two sons. Prior to that, Shanna gained significant previous experience in retail and management. She enjoys playing board games, camping, and hiking with her sons and husband.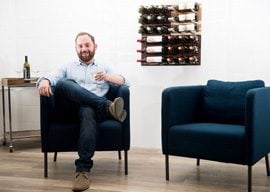 Jacob Harkins
Director of Marketing
A New England transplant, Jacob has called Colorado home since '98 when he moved west to attend the University of Colorado-Boulder. Following an award-winning career in journalism, he transitioned to the ad agency world, simultaneously earning his sommelier certification and becoming an advocate for Colorado wine (naturally, his modest 100-bottle wine closet features several Grand Valley, Colorado, selections resting on VintageView racks). Jacob is also an avid skier and backpacker, who thru-hiked more than 1,400 miles of the Appalachian Trail and is working his way toward climbing Colorado's 54 14ers.
Office Dogs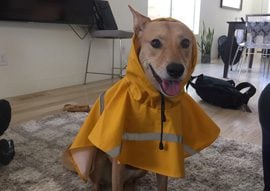 Panda Bear
Chief Barking Officer
Panda loves to share kisses but barks first and asks questions later — especially in front of the men in the office. She can usually be found curled up under a desk in the marketing department on Fridays. In her spare time she chases tennis balls and is known as the fastest dog in Jefferson Park. Her dad is Jacob.
Iris
Chief Office Dog (In memoriam)
Iris was Dave's loyal companion for more than 17 years. She could always be found napping next to her dad's desk in the sales department. At nearly 18, she was sent to Doggie Heaven in June 2016. Her beloved dad Dave Elliott could not have had a better companion throughout the years.
VintageView is better than a wine rack. It's a contemporary wine storage and display system.