Logistics & Customer Service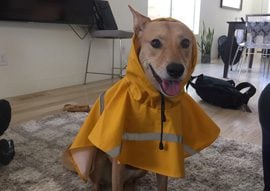 Panda Bear
Chief Barking Officer
Panda loves to share kisses but barks first and asks questions later — especially in front of the men in the office. She can usually be found curled up under a desk in the marketing department on Fridays. In her spare time she chases tennis balls and is known as the fastest dog in Jefferson Park. Her dad is Jacob.
Iris
Chief Office Dog (In memoriam)
Iris was Dave's loyal companion for more than 17 years. She could always be found napping next to her dad's desk in the sales department. At nearly 18, she was sent to Doggie Heaven in June 2016. Her beloved dad Dave Elliott could not have had a better companion throughout the years.
VintageView is better than a wine rack. It's a contemporary wine storage and display system.