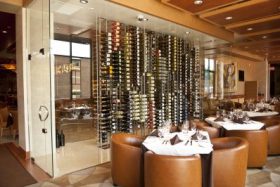 A common flaw in glass wine cellar design — for those of us who love minimalist design, anyway — is the common habit of adding so much wine racking that the amount of light passing through the structure is limited. That's why we love the Eddie Merlot's (Bloomfield Hills, Mi.) wine cellar soooooo much. The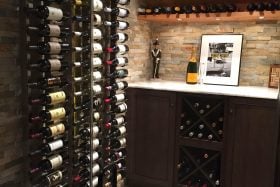 Transitional design is a mix of modern and traditional elements, and its a niche that is trending today. For good reason as the merging of elements allows limitless potential. This compact Briarcliff Manor cellar is a great example. The darker hue of the wood and stone walls provide the traditional feel, while the lighter wood,
The world leader in modern, label-forward wine rack design.