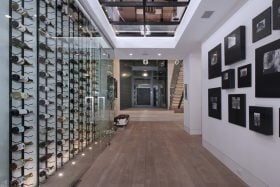 When the interior is luxurious and the design embodies chic minimalism, there is much to be envious about. This two-story wine wall design pulls in contemporary California elements and drives them between a glass floor for one of the most unique displays you'll find in Orange County — or anywhere. The cellar's tall double-doors open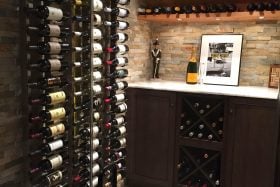 Transitional design is a mix of modern and traditional elements, and its a niche that is trending today. For good reason as the merging of elements allows limitless potential. This compact Briarcliff Manor cellar is a great example. The darker hue of the wood and stone walls provide the traditional feel, while the lighter wood,
The world leader in modern, label-forward wine rack design.