Nov 6, 2017
The winery view that's hard to beat: Deep Sea/Conway Family Wines Santa Barbara over-the-ocean tasting room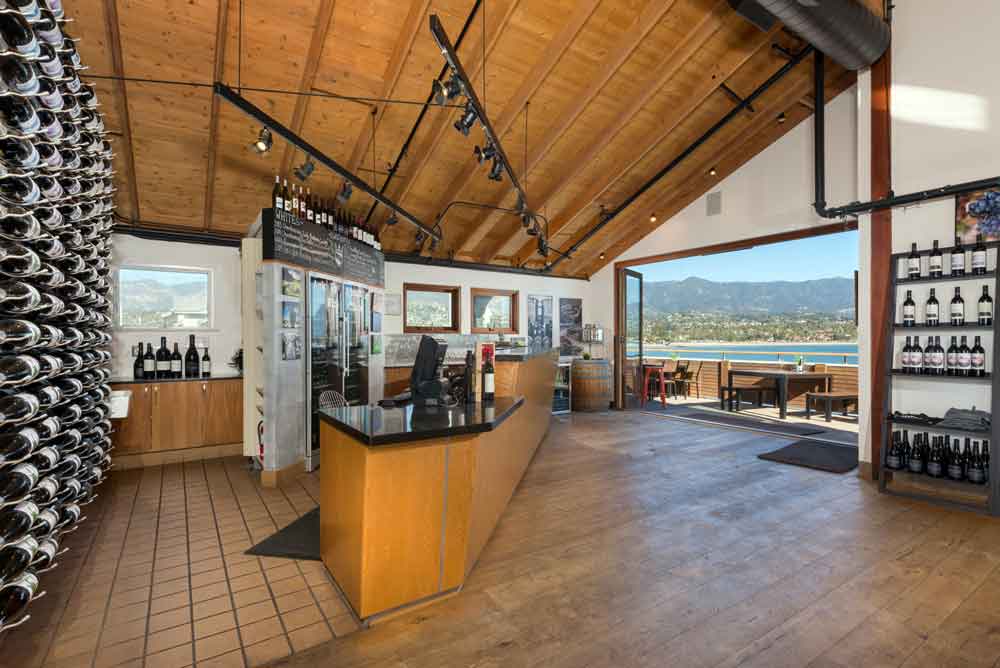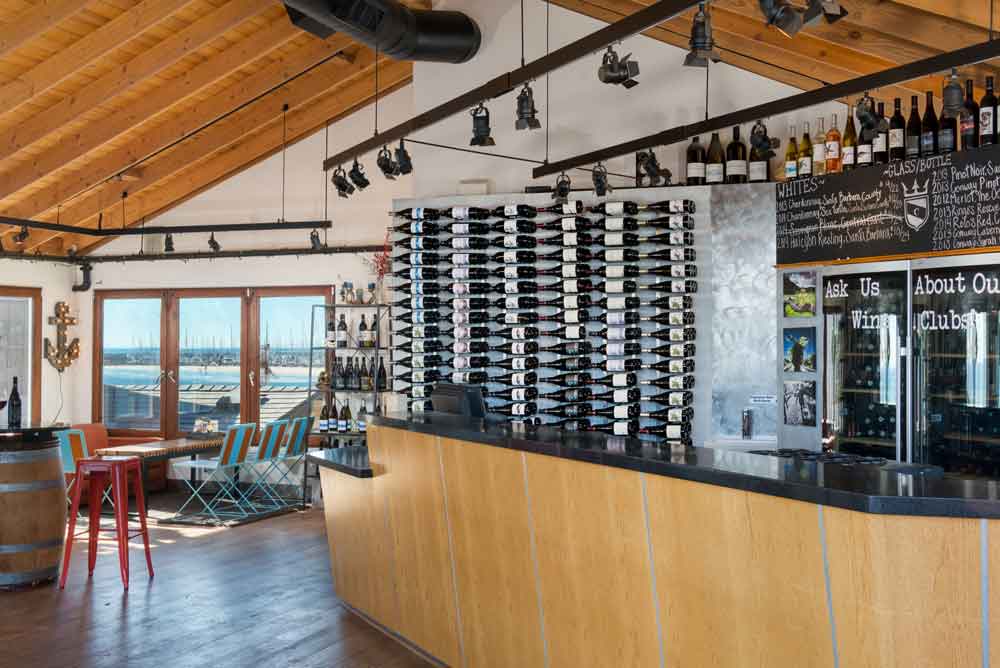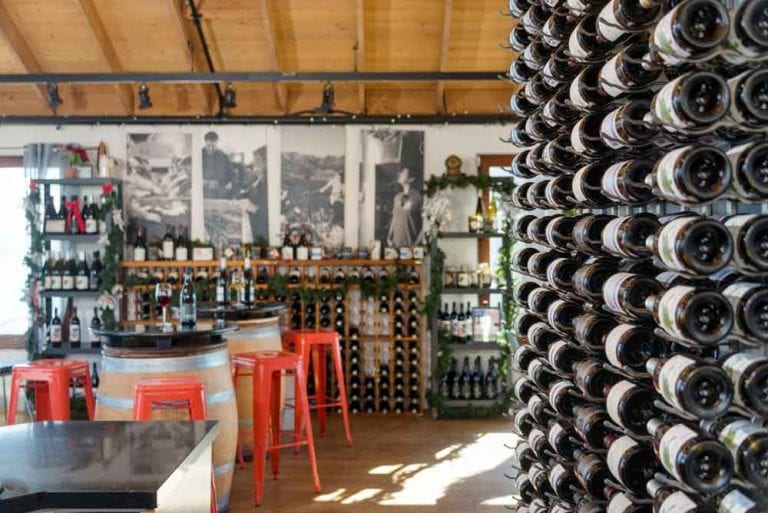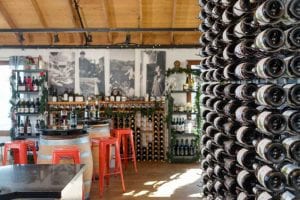 We've seen a lot of tasting rooms in our wine-soaked adventures over the years. This includes visits to Piedmont (It), Grand Valley (Co), Napa and Sonoma (Ca.), and more.
The tasting room for Deep Sea/Conway Family Wines might take the cake for natural beauty. Located in picturesque Santa Barbara, Ca., it sits on a pier over the ocean. The sightlines include white-capped waves and towering mountains.
You could probably serve Two-Buck Chuck on its patio and still leave guests feeling like it was an experience.
Luckily, this boutique family-run wine brand offers a stellar wine lineup of award-winning Santa Barbara County wines. So a visit to see them is an experience that tastes as good as it looks.
When we say family operation, we mean it. The entire seven-member Conway family invested in the business, which started in 2007. Siblings Tom, John, and Gillian run the shop ("the rest of the family just drinks the wine," Gillian jokes), overseeing the tasting room, Buellton (Ca.) production facility, and vineyard relationships for the winery that makes about 7,000 cases of delicious juice a year.
Born and raised in Santa Barbara, there really wasn't a discussion of where the Conways would start a winery. It had to be home. We're guessing anyone who's visited the coastal town would understand.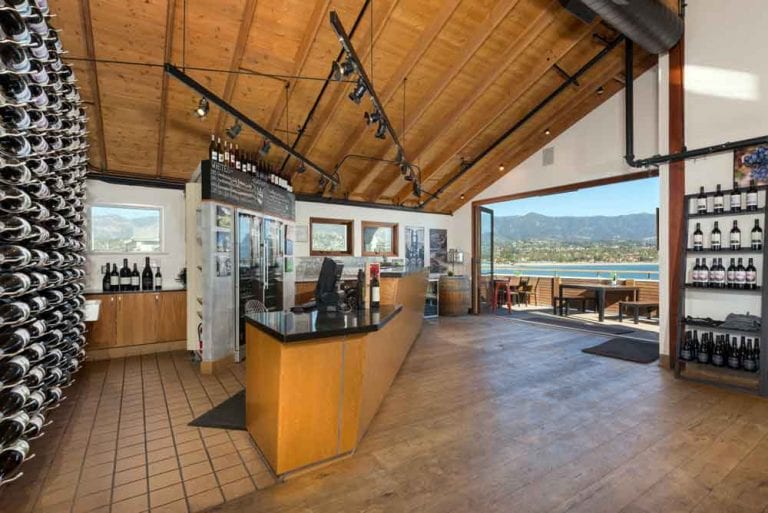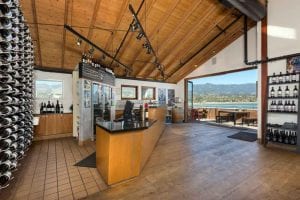 Now for the wine. The Conways produce two distinct labels:
We caught up with Gillian to talk business, tasting room experience, the new wine wall, and her favorite taco and wine pairing.
VintageView: You've managed to blend two of your family passions into the business: wine and diving. Which do you love more?
Gillian Conway: We love wine and the ocean equally, which is why we feel so incredibly lucky to get to serve our wines every day over the Pacific! The best way to enjoy the water and our wine is sailing around the Santa Barbara harbor with a few bottles of Deep Sea Sauvignon Blanc. VV: That's certainly a wine pairing we don't get to recommend that often.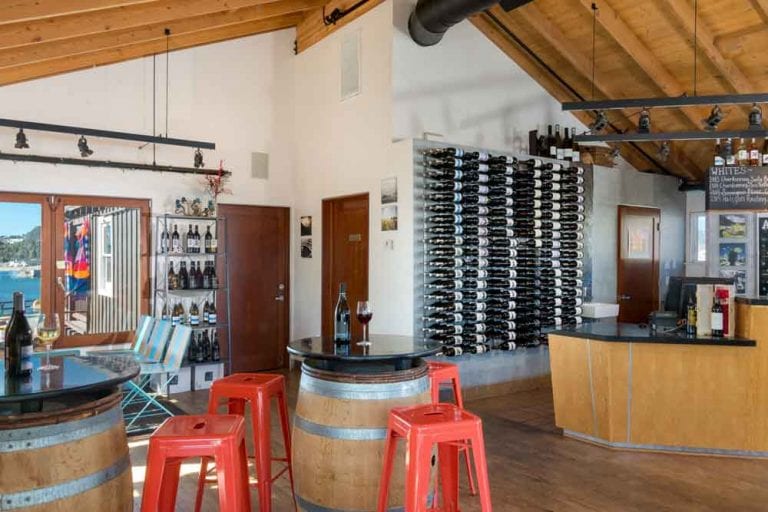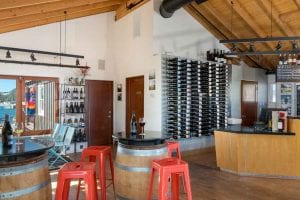 VV: What made your family decide to jump, all in, on the winery idea 10 years ago?
GC: We love wine, and are passionate about grape-growing in this region. We wanted to start a family business together, and opening a winery combined a lot of our passions for grape-growing, production, tasting, drinking, and serving wine, and also the business and marketing sides of the industry.
VV: One reason why Santa Barbara County wine is as good as or better than those famous regions to the north…
GC: There are so many reasons! But I'll stick with one. Location, location, location! Coastal areas make for wonderful locations for grape growing. Here in Santa Barbara we have a unique east/west running mountain range that traps cool air from the ocean in the valleys along the coast. That makes for a long, moderate growing season for developing complex flavors in the grapes. The cool climate and soil type found here are very special and unique to our region.
VV: How did you manage to secure the pier location for your tasting room?
GC: We sent a proposal in to the city — along with about 30 other local businesses. We had a plan to renovate the space and create a really special experience for visitors and locals, too. VV: We would have picked the winery option, too.
VV: Favorite thing about serving wine over the ocean?
GC: The view, the wine, and the people we get to meet and interact with!
VV: How have customers reacted to your new tasting room design (you know, the label-forward wine racks)?
GC: We get a lot of compliments on our design and aesthetic in the tasting room. One of the most important parts of our branding are the different wine labels we have designed by (big brother) John Conway. We were unable to really showcase these unique designs until we found the VintageView racks. So many people mention how the racks show off our labels, and it's a great conversation starter. It really helps to tell our story visually.
The two best places for photos in our tasting room are in front of the ocean and in front of "The Wall of Wine" (as it's now called).
VV: It's 5 pm. You're on the patio taking in the view of the ocean, anticipating a beautiful Cali sunset. One of your brothers was kind enough to bring you pescado tacos from Mony's (with some of that insanely good pistachio salsa). What bottle are you opening?
GC: Tacos are always delicious with Deep Sea Rose of course! #roseallday
Deep Sea Wine Wall Details
The space-confined Santa Barbara tasting room features two wine walls designed to look great and store as much wine as possible (since the production facility/storage is more than 45 minutes away).
Think something like this would look great in your home or business? We do too. Let's talk.
Photos by Michael McNamera/ShootingLa