Oct 15, 2018
Wine Legend: Your Go-To For Wine in Brooklyn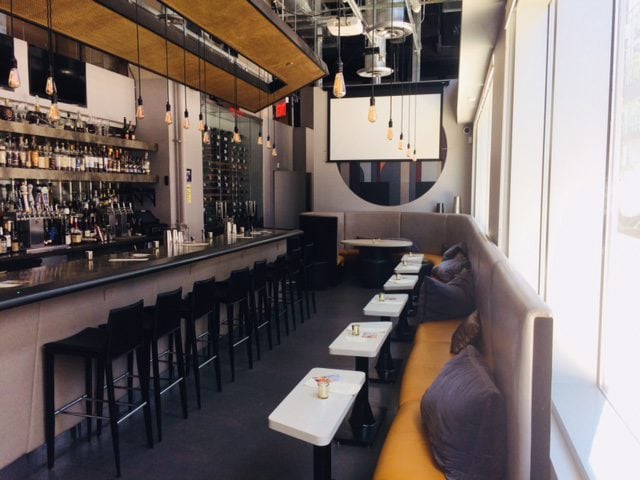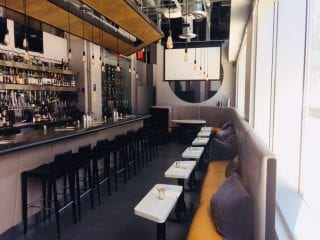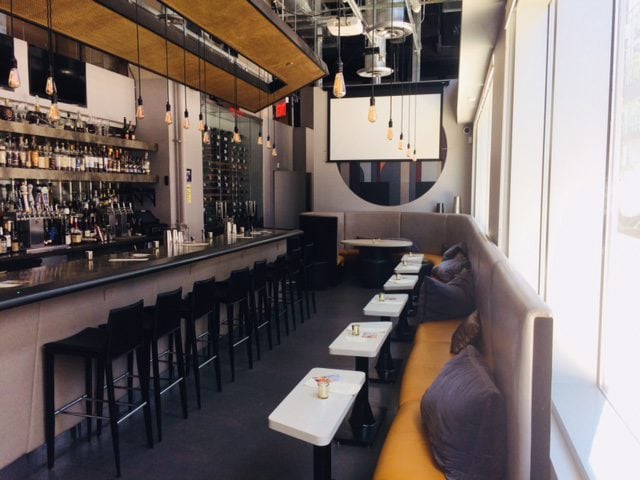 New York is a restaurant and bar town. And it can be difficult to stick out, which is why we love the concept of Wine Legend in Brooklyn. It is part wine bar, part wine store, offering you the chance to enjoy a glass with snacks, then head next door to its shop to bring anything you loved home. It's a dual-concept space that puts it in its own category.
First, the retail side. There is a selection of 800 plus amazing wines and spirits available in a well-designed space that has a viewing window in the bar area, which seats 40 or so. Basically, the buzz at the bar tempts you from the store; or the well-laid out retail space pulls you in from the bar. Either way, it's a concept that works and shows of a well-curated, artisanal wine selection.
It's all part of the reason we are invading Brooklyn at the end of the month to continue our Cab and Credit series. We caught up with owner, Mahesh Lekkala, and Colin Clarke, the director of NYC operations, to discuss wine, design, and the best pizza spot in Brooklyn.
VintageView: Wine Legend, in five words. Go….
Colin Clarke: Dual-concept, 800+ wine and spirits store, full bar, great staff, wonderful customers, heart of downtown Brooklyn!
VV: When creating this space, what drove the overall design?
Mahesh Lekkala: The wine room, which is mostly glass.
VV: We love it when design starts with the wine room! What separates this design from the New Jersey retail locations?
ML: Customers can see the wine room from the bar — and from the store.
VV: And we dig the dual purpose style. Describe the neighborhood, and why your concept works here.
CC: We are surrounded by a diverse customer base. On one side we have a community of longstanding Brooklyn residents, on our other side we have several new high-rises with many first-time Brooklyn residents. Both Jay Street-Metrotech and LIU are very close by. We have a dual concept wine and spirits store and full bar so curating the offerings to meet everyone's tastes and preferences and building an inviting and appealing culture of hospitality among our staff is why our concept works.
VV: Where do we head for Brooklyn's best pizza?
CC: Head out to Midwood to try Di Fara, or over to Speedy Romeo in Clinton Hill.
VV: What wine are you drinking with it?
CC: Denny Bini Lambrusco
Register for the Brooklyn Cab and Credit at Wine Legend HERE.
Visit Wine Legend in Brooklyn: 
166 Myrtle Ave.
Brooklyn, Ny 11201
Think something like this would look great in your home or business? We do too. Let's talk.