Jul 31, 2020
Under the Stairs Wine Cellar Design Case Study: 266-bottle wine room by Bill Roberts Custom Homes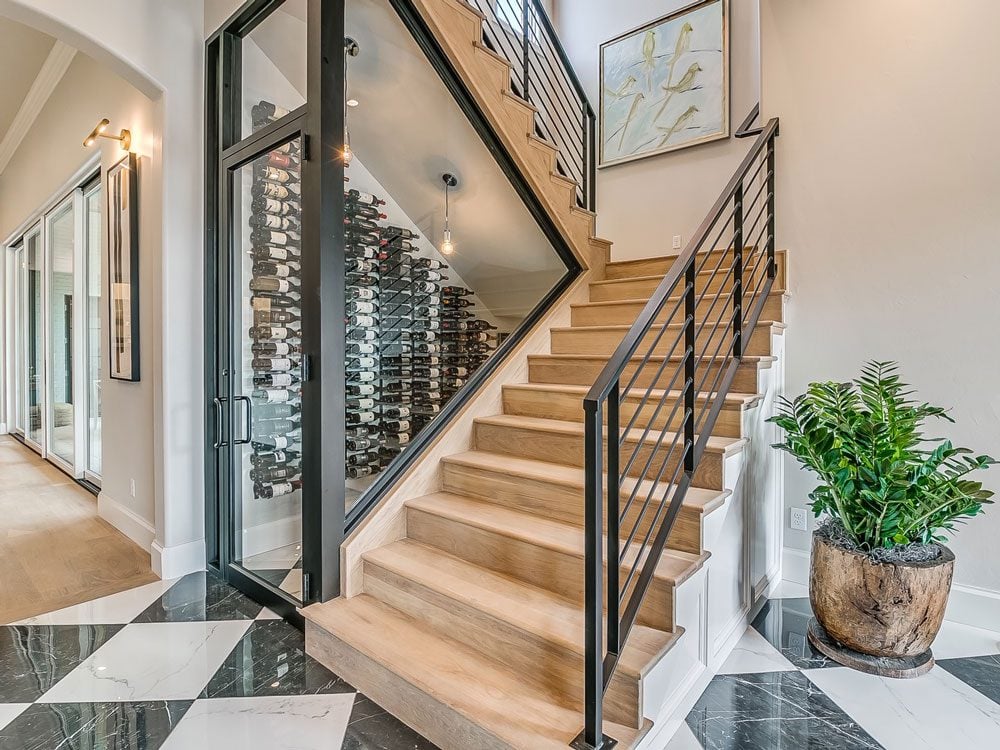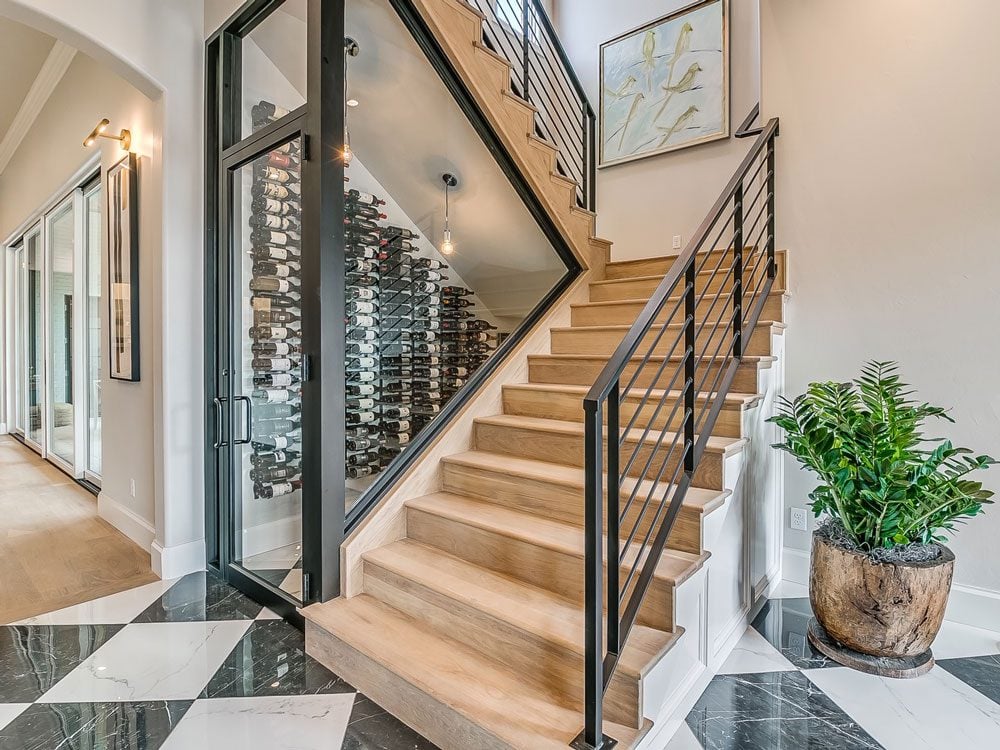 The under the stairs wine cellar is one of the hottest trends in design today. Which is why we're thrilled to share this design case study by Bill Roberts Custom Homes, a homebuilder who created a stunning architectural centerpiece in its recent Edmond, Oklahoma, custom home.
This luxury developer created a standout wine display that is both functional and beautiful (which is the entire reason "under the stairs" has become such a thing in wine cellar design). Frankly, with a staircase feature this tall, it's hard to imagine a better use of space than creating a striking glass enclosed wine cellar.
This innovative use of space highlights why this under the staircase trend is so popular as it turns the area into an architectural gem.
That stores wine.
Framed glass allows for a relatively efficient jewel-box design to keep the vintages safe for decades. This style room could just as easily be designed as a passive wine room for casual drinkers or a perfect long-term option for serious collectors.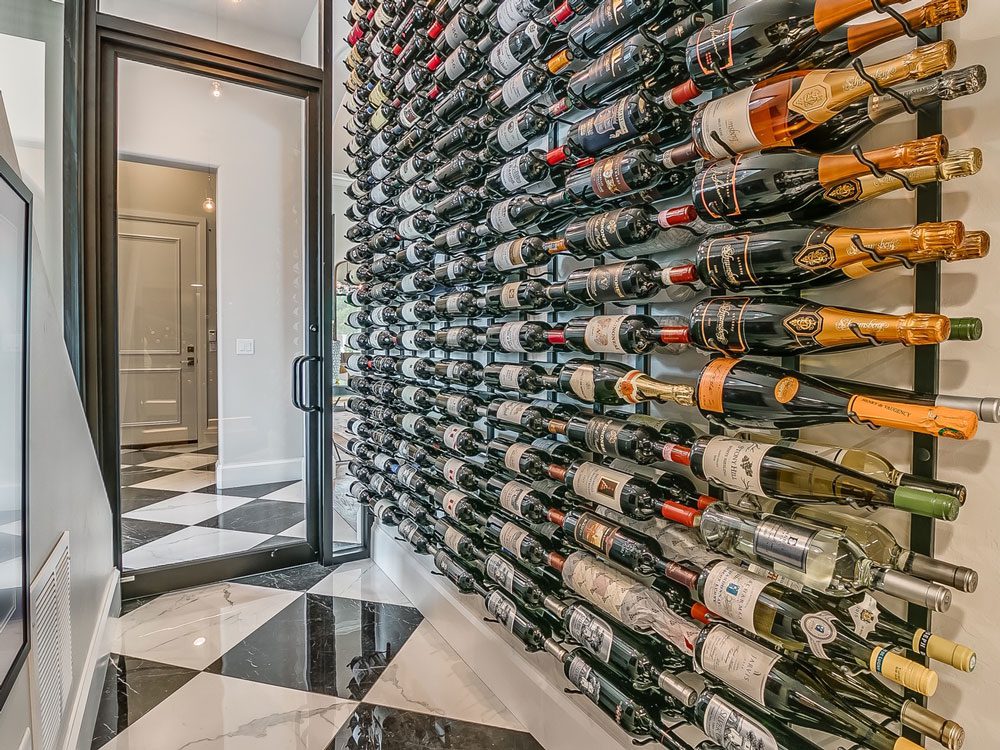 This room anchors an impeccable example of the contemporary design trend with an epic blend of steel wine racks, sleek flooring, and stunning glasswork. Of course, even love how the VintageView wine racks pair with craft millwork in back.
Brass tacks: We're loving this crafted Oklahoma City wine room. How about you?

Glass Wine Cellar Highlights
Bottle depth: double
Finish: matte black
Bottle capacity: 266
Credits
Wine Cellar Design Services
If this inspiration excites you, it's time to learn more about the variety of VintageView resources for both the design/build trade and DIYers. We're masters of design who understand what products will work best for your aesthetic, budget, and spatial needs.