May 21, 2018
Restaurant Wine Cellar of the Month (May): Sleek Transitional Cellar at Eddie Merlot's in Bloomfield Hills, MI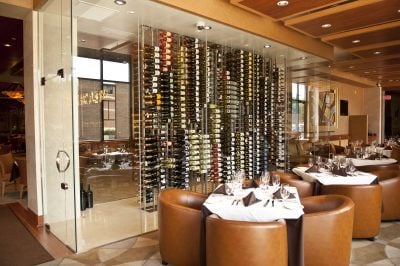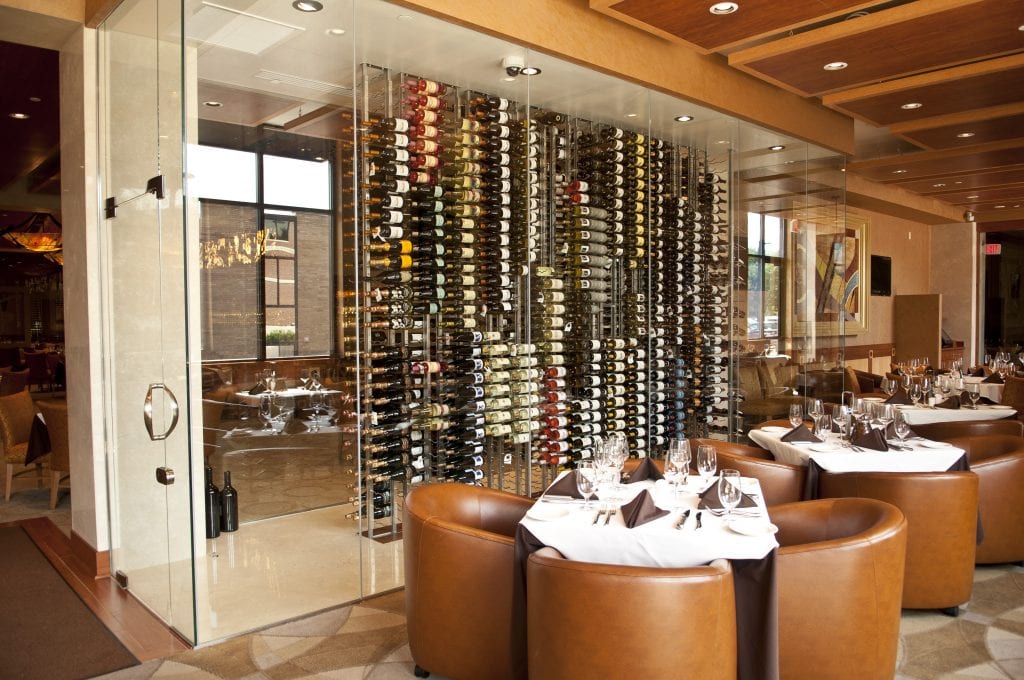 A common flaw in glass wine cellar design — for those of us who love minimalist design, anyway — is the common habit of adding so much wine racking that the amount of light passing through the structure is limited.
That's why we love the Eddie Merlot's (Bloomfield Hills, Mi.) wine cellar soooooo much. The designers left ample space at the entrance and between the bottles and glass to allow it to serve as part window divider, part display.
It's a nice balance to the light brown wood, dark lighting hues, masculine furniture throughout the rest of the space.
This cellar uses 8-foot Wall Series metal wine rack columns affixed to Floor-to-Ceiling Frames mounts, on both sides. The Brushed Nickel finish accents the glass door hardware to perfection.
We're ready for a steak and cab.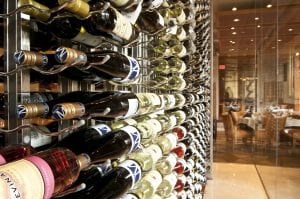 Eddie Merlot's
Wine Cellar Details:
Wall Series metal wine racks (double-deep configuration)
Brushed Nickel finish
750-bottle-capacity
Racking Price: $6,000
Location: Bloomfield Hills, MI