Aug 19, 2015
The Most Important Wine Label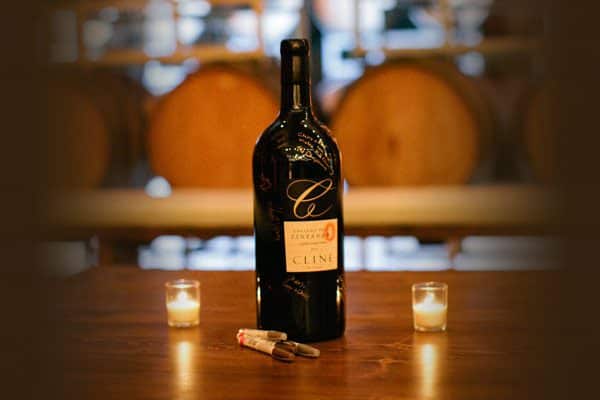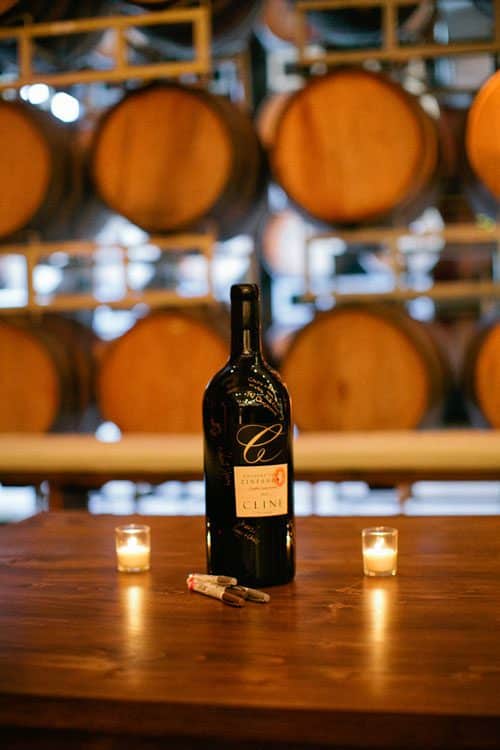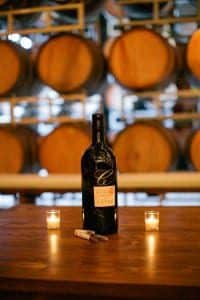 Every bottle of wine has a story. Some are better than others.
Hiding any label in a dark corner is essentially hiding the story of the wine.
This was a driving principle behind VintageView founder Doug McCain's inventing of our label-forward wine racks in 2001.
Wine labels should to be a focal point, visually, of wine collections large and small.
As I took over the job as the company's marketing manager in July, I began to think about the stories my bottles tell. There was intent behind each purchase, which is exactly why I've enjoyed showing them off in my self-installed, 47-bottle Wall Series wine closet.
In my collection...
There are always several bottles from Frog's Leap Winery. Seeing a Cab or Merlot from this organic vineyard in Rutherford reminds me of afternoons spent strolling through their gardens with a glass in one hand, picking fruit directly from the trees and bushes with the other.
I seldom have fewer than a dozen bottles from the Four Corners, West Elks or Grand Valley regions of Colorado. I've been a champion for the Colorado wine industry for years, and the bottles remind me of the spirited winemakers and the quality of the juice in the high desert.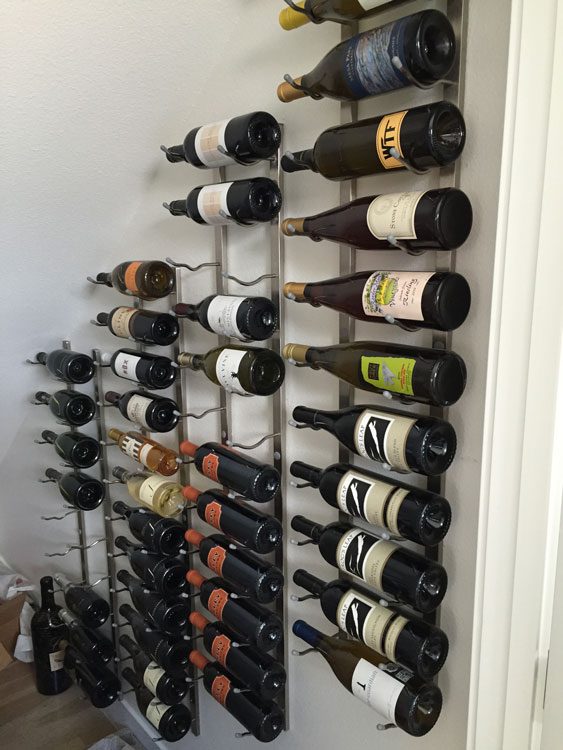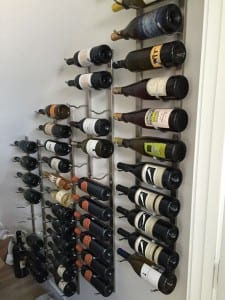 Then there's the bottle that doesn't have a home on my racks just yet. It's a 3L double magnum (getting a Big Bottle Wall Series rack soon!) and is the most important bottle I'll ever own.
Just last year I married by beautiful bride at Cline Cellars in Sonoma. Instead of a formal guest book, we bought this big bottle of red from the winery and gave our guests a handful of Sharpies to mark it up.
Even after we open the 2012 Ancient Vines Zinfandel, we'll want to show off the bottle for years to come. Having inspiring notes from our 100 closest friends and family members will do that.
Why hide that label in a cork-forward display?
Use #labelfocus to tell us about your favorite wine label on Twitter, Instagram of Facebook. 
— Jacob Harkins is VintageView's marketing manager. 
Photo Captions:
Top: This Cline Cellars double magnum was signed by most of the 100 guests at our wedding in 2014. Photo by Jenna Marie
Bottom: My wine 47-bottle wine closet featuring Wall Series 4-foot and Magnum racks. A new configuration will include a Big Bottle Wall Series rack to showcase the wedding book wine.