Mar 25, 2020
The Glass Wine Cellar: Picking between single-pane frameless and multi-pane glass options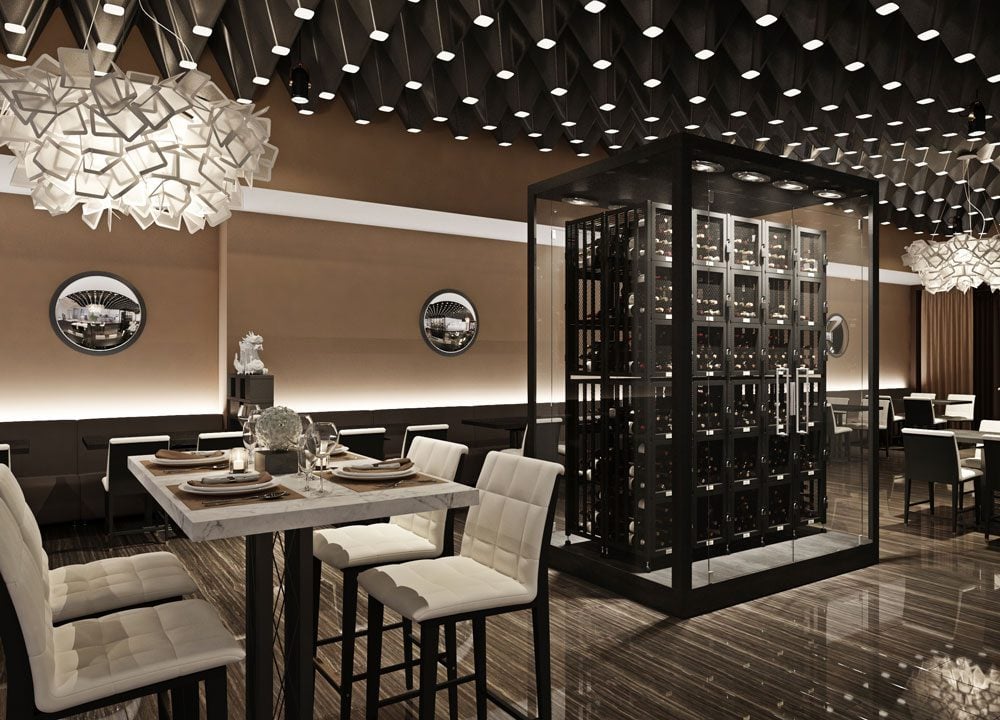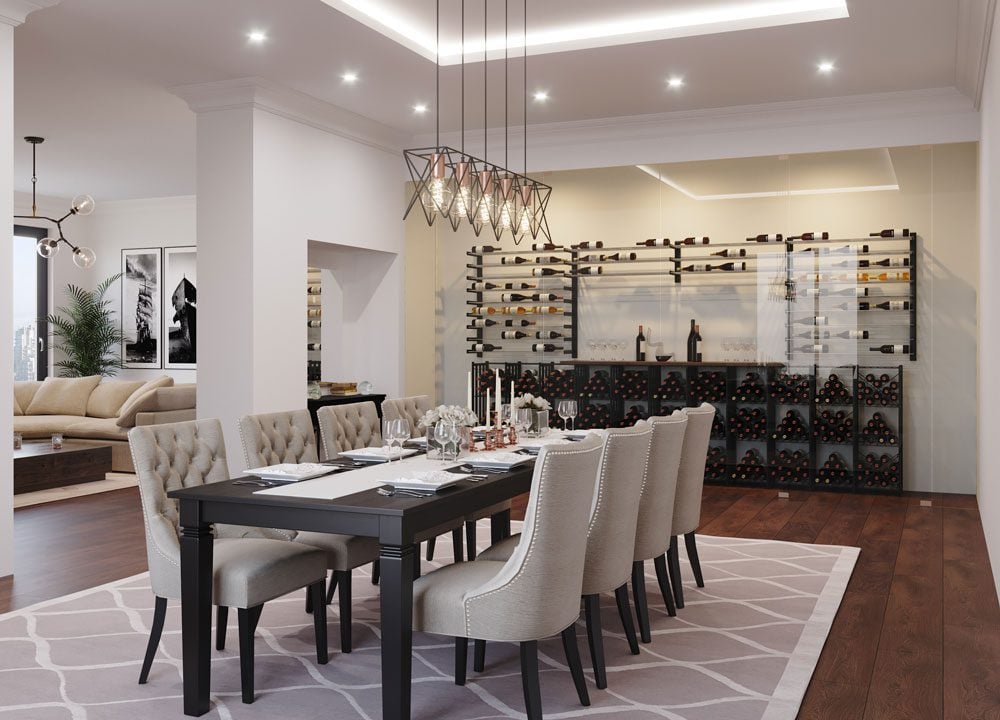 It doesn't take much more than a few minutes of searching Houzz, Instagram, Pinterest, and the web in general to find numerous examples of glass wine cellars. This goes against every piece of common sense that we've come to understand about storing wine safely for decades, years, even months.
What gives?
Two things to know about the glass wine cellar trend:
Wine displays are increasingly becoming residential design add ons for people who love wine but don't collect it, meaning many wine storage projects are for more casual drinkers.
Smart wine cellar builders understand how to create a safe, long-term wine cellar storage environments even when glass walls or glass doors are used.
Here's what you need to know about creating a glass wine cellar and whether to use frameless (single-pane) or framed (double- or triple) pane glass...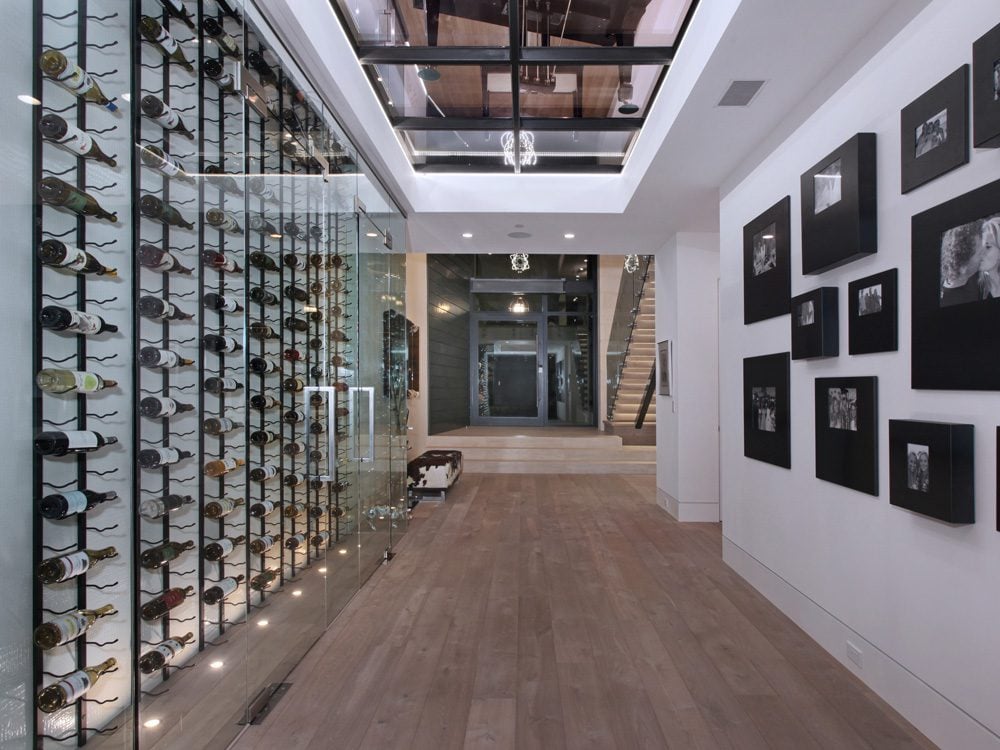 Picking Glass for Passive Wine Cellars
(for wines not stored long-term, no cooling added)
Exercise common sense, and your everyday wines will be fine in a glass wine room without cooling. The common sense includes:
Avoiding direct UV rays (sunlight). These can ruin a wine rather quickly.
Ensuring the wine room or wine wall is in an area of the home or restaurant that is generally cooler (ideally with a constant temperature in the 60s).
Verifying the wines being stored there are not decades old Bordeauxs or other valuable wines that will be much more sensitive to room temps.
In these wine room projects, the choice between single-pane or multi-pane glass will come down to design and budget only. Since cooling isn't a priority, the choice of glass has little effect on the outcome.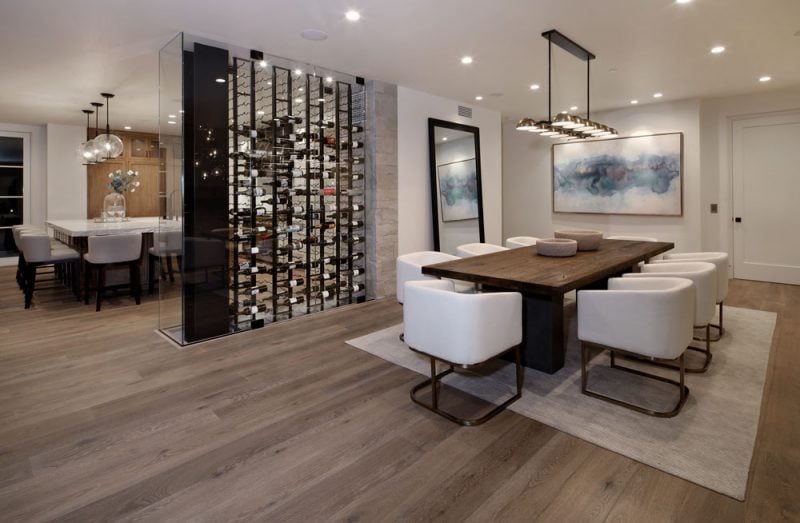 Picking Glass for Climate Controlled Wine Cellars
(for wines stored for years, even decades)
Choice in glass will make a difference. The first thing to note that insulation guidelines for cooling units typically recommend R17 and above ratings. Glass, even in triple-paned, circumstances, won't come anywhere near that. Adding glass can easily double the amount of cooling power (BTUs) required. For serious collectors who want to get the most out of a cooling unit, consider recommending against significant use of glass.
When glass is requested or required by the client or customer, the first decision to make is whether single-pane, frameless glass can be used.
The reason many customers opt for this option is twofold: cost and minimalist style.
The good news is frameless glass, much like you see in many glass showers, certainly can work in most cases, but it's important to set expectations. No matter how well installed, there will be humidity transfer through the cracks. This can lead to condensation and its severity will fluctuate based on the climate of the local (tropical Miami compared to desert Sedona, for example). A seasoned glass professional with experience in the local climate can provide great guidelines.
Beyond that, single-pane offers virtually no insulation value. This will make it extremely difficult to get a wine cellar temperature to the ideal 55-degree point. The low 60s is much more reasonable and perfectly acceptable for most wine collections.
Framed glass (double or triple pane) brings a respectable element of insulation and solves the issue of heat and humidity transferring through cracks. This means it is much easier to get perfect conditions for collections that feature wines meant to age by the decade. Often constructed of steel, the framed look can also be more desirable for certain customers. The main drawback being the cost as a wall of triple-paned, framed glass can easily become the most expensive element of a wine cellar project. Many wine cellar builders will only specify glass walls when framed due to some of the issues highlighted above.
Need more help on wine cellar building topics? VintageView offers regular training webinars.
Want to get started on a project? Let us help with the design.