Mar 15, 2017
A Stunning Modern Farmhouse and Wine Display in the Heart of Tennessee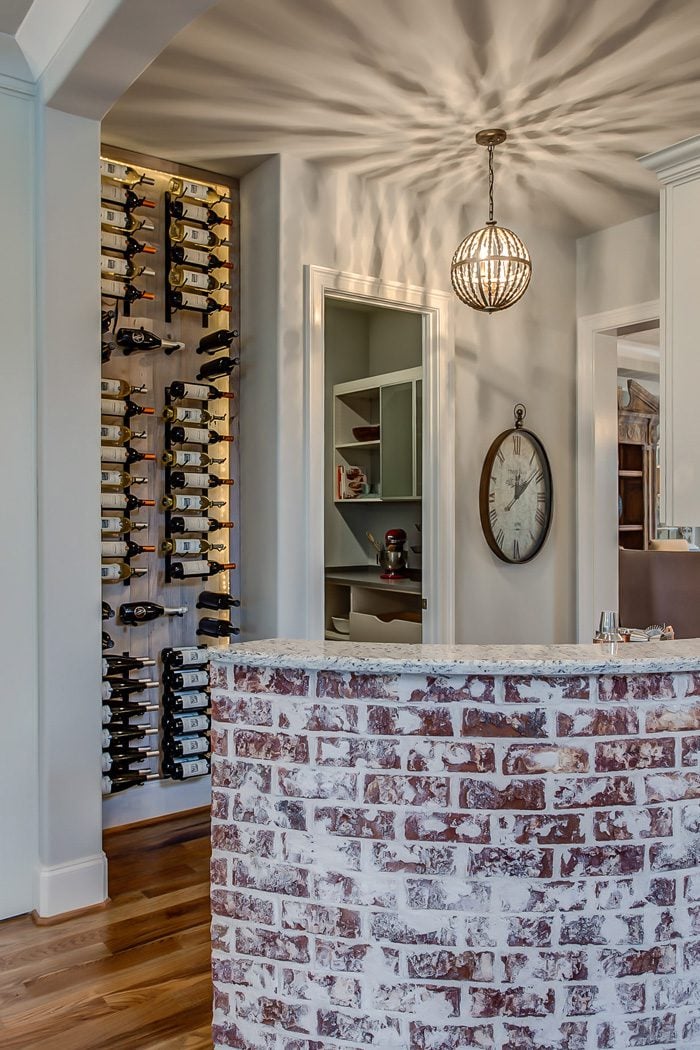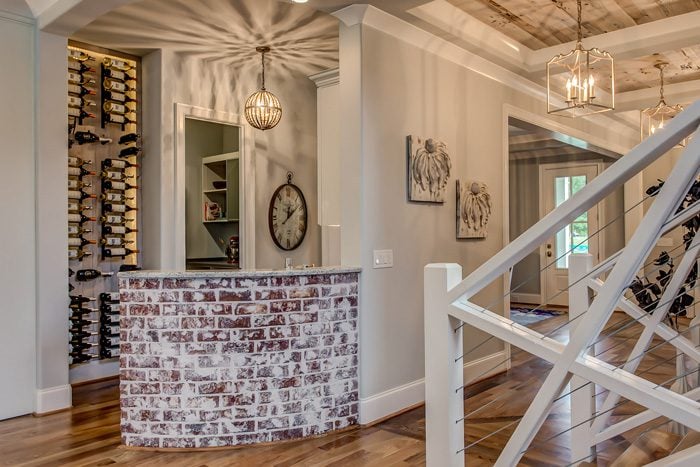 The "modern farmhouse" is such an amazing design concept. There is so much to love about an old farm home, which conjures up imagery of rolling hills, nature, and warm and woody tones inside.
The same can be said of the stark contrast in modern design, using minimalism and open spaces to create beautiful homes.
What happens when you combine the two? You get a show-stopping home that won Best in Show at the 2016 Parade of Homes in Arrington, TN. Specifically, this home in the tony Hideaway at Arrington development that uses modern design to create a flowing, open floor plan, and farmhouse style to give it some soul.
"There's a big push for this modern farmhouse in the South," says Jordan Vaughn, who runs the sales and marketing arm of Woodridge Homes, the custom homebuilder behind said showhome.
This more than 5,000 square foot home hit the market at $1.29 million last fall. It features 5 bedrooms and 5 bathrooms with modern and rustic design elements throughout. Beyond winning Best in Show, the home also won Best Kitchen Design.
We can't help to think the beautiful modern VintageView wine display helped earn that award.
Featuring a mix of W Series steel wine racks and Pins and Rails from the Vino Series, this display holds 94 bottles, mixing label-forward and cork-forward configuration.
It integrates into a kitchen-facing wet bar that is sure to be the center of entertaining.
Woodridge used a beautiful pecky (reference to the holes in the wood) sassafras wood backing that matches ceiling panels used throughout the main floor. The final result is a beautiful mix of warm woods and chic metals that personifies the modern farmhouse feel of the home.
"It's a great accent piece," Vaughn says. "It's a great display piece."
Vaughn and Woodridge founder Ted Pratt saw a similar interactive wine display while doing research at a home showcase in Charlotte — before meeting VintageView at the International Builders' Show in 2016. It seemed like the perfect addition to the project in Hideaway.
In their eyes, the modern wine cellar is a trend that is not going anywhere in high-end real estate.
"Wine has become more and more popular," he says. "It's becoming a bigger thing. It's almost a status. ... They are conversation pieces. People are talking about, 'I got this wine here.'"
Speaking of wine: For the Parade showcase, Woodridge partnered with nearby Arrington Vineyards to fill the racks.
Arrington Vineyards is owned, in part, by country music star Kix Broooks, and produces a lineup of award-winning wines produced from grapes grown in the heart of Tennessee. We think local wine is almost as cool as the design of the modern farmhouse wine storage. Almost.
Wine Cellar Details:
94-bottle capacity
Featuring

2 foot & 3 foot W Series columns (double deep bottle configuration) in Satin Black finish
Vino Pins in Matte Black finish
Vino Rails in Matte Black finish

Pecky Sassafras wood wall backing
LED lighting