May 19, 2016
Sipping on Rosé with Creekside Cellars' Michelle Cleveland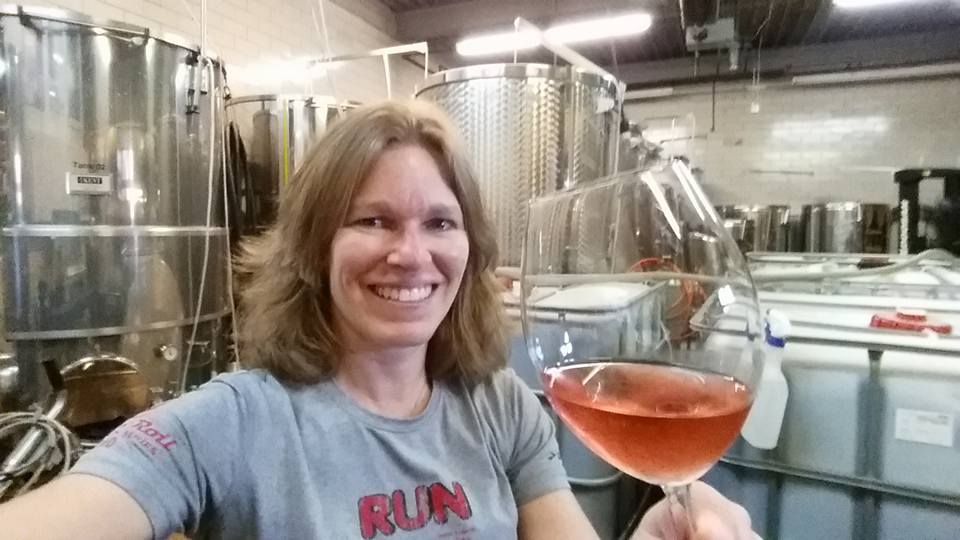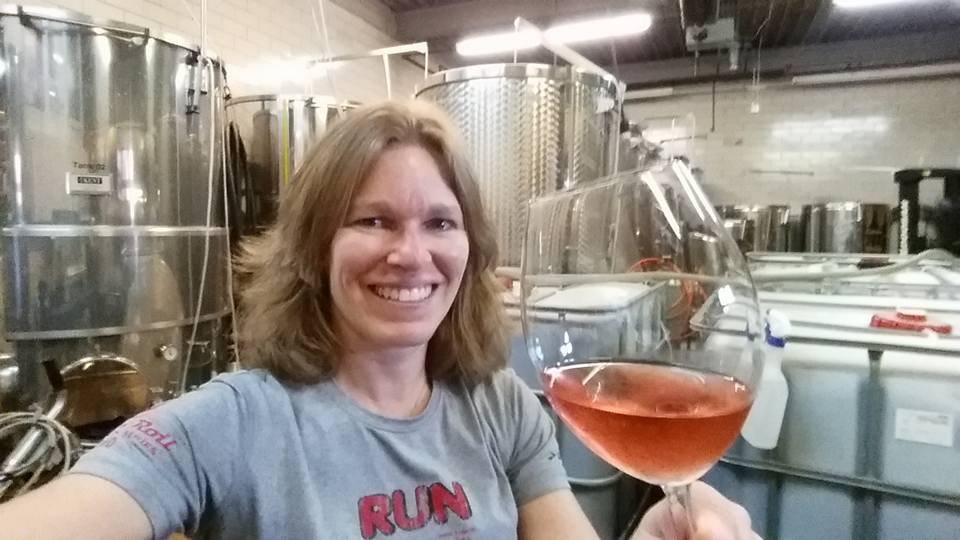 When spring starts turning to summer, it means one thing: Pink wine season. As an avid fan of rosés, I've come to respect the casual elegance of this 'tweener wine (somewhere between a red and a white wine).
Rosés often get a bad rep, based on Kool-Aid sweetened versions that cost $5 at the corner liquor store. That's not a reflection of the amazing rosés of the world.
Pink wines can be dry and crisp, much closer to a white than a red. Great winemakers peel away the grape skins from the winemaking process at just the right time to inject the perfect amount of color, body, tannin and flavor. It's pure bliss.
So let's pledge to drink good pink juice this year — and forgo ordering White Zin.
To kickstart the process, I enlisted Michelle Cleveland, the rockstar winemaker from Creekside Cellars, a boutique winery located high up in Colorado's pristine mountains. She crafts small lot wines from juicy grapes pulled from the Western Slope of Colorado, a hidden gem in the wine world. Naturally, she makes a very good rosé, too.
So we asked her what rosés she's drinking this year:
2015 Creekside Cellars Rosé
Grand Valley, Colorado
Colorado makes some kick-ass wine. The dry rosé is a style that can be particularly impressive. Michelle makes one of the state's best, an expression of Colorado's soil with French influences. This year's vintage features a 50/50 blend of Mourvedre and Cinsault. $28 (available at the Evergreen, Co., winery or online)
Michelle's Notes: Aromas of white peaches, floral notes and a hint of melon. On the palate expect spirited acids, fresh and clean with raspberry notes and minerality on the finish.
2015 Commanderie De La Bargemone
Coteaux d' Aix-en-Provence, France
You want to learn about good rosé, you head in the region of the world that does it better than anyone else: Provence. Bonus points if you can literally get there this summer. This wine is created from old vine Cabernet Sauvignon, Grenache, Syrah and Cinsault — it also scored a 91 from Wine Enthusiast, if points are your thing.
Michelle's Notes: Fresh strawberries, red currants, dried rose pedals with hints of citrus on the nose. Bright acidity with red cherries, peach and dries herbs on the palate. $15
2015 Bedrock Wine Co. 'Ode to Lulu' Rosé
California
This is the eighth release of a killer rosé from this cult-ish Sonoma winery. Featuring a blend of Mourvedre, Grenache and Carignan, this is an organic wine that is a great example of a light, crisp and refreshing summertime sipper. $19
Michelle's Notes: Red cherries, strawberries and hints of citrus on the nose. On the palate, look for flavors of red grapefruit, cranberries, blood orange, and dried thyme and sage.
Visit Michelle:
Creekside Cellars is located in old town Evergreen, about a 30-minute drive into the mountains from Denver. The winery is equal parts tasting room and quaint cafe. Michelle is usually around either watching over the winemaking process or serving at the bar.