Oct 8, 2019
San Francisco hotspots that blend design and wine to enhance experience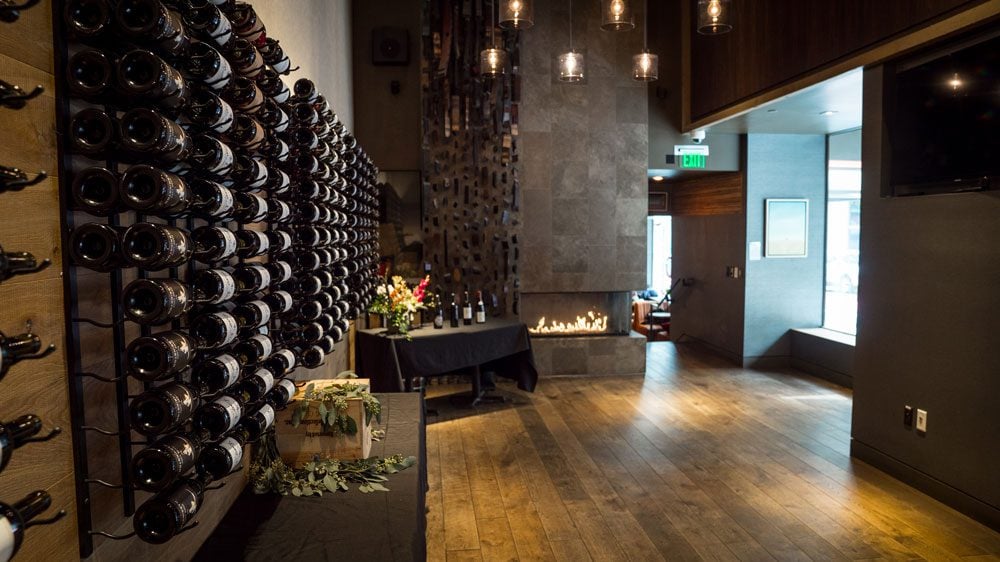 San Francisco is a playground for those who seek the finer things in life. Especially food and wine.
These wine centric spots integrate wine expertise and culinary delights with engaging interiors (such as well thought out wine displays) that enhance the experience.
Showcasing the bottles they pour on the wall is an integral part of the ambiance. Why? It puts the wine list on display in approachable fashion and increases the interaction between guests and wine professionals.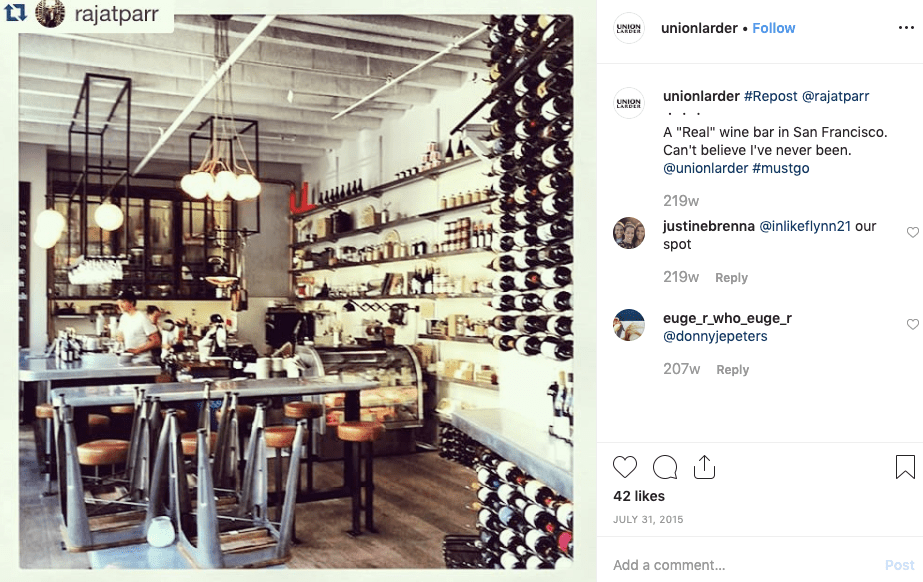 Union Larder Wine, Cheese & Charcuterie Bar
1945 Hyde St, San Francisco, CA 94109
The combination of wine, meat, and cheese is an old world tradition that this chic bar has captured in its cozy Russian Hill spot. The meat and cheese is curated as thoughtfully as the wine list. The cheesemonger will recommend one of 60 cheeses to pair with your wine. Wine is offered by the glass, carafe, or bottle. The charcuterie is housemade and displayed along with label forward wine bottles that serve as a design focal point.
The building features gorgeous arched windows, which create a perfectly cozy atmosphere for enjoyment of these fine adult indulgences.
Also see its sister wine shop, Little Vine, which features a smart wine wall, too!
The wine display:
2165 Union St., San Francisco, CA
Located in Cow Hollow, West Coast Wine and Cheese's original location is known for its wall of wine which boasts up to 700 bottles — and serves as a defacto Instagram wall as well as a stunning piece of art in the super narrow space. The wine list is well curated, with a limited selection of regional wineries handpicked by the owners. The owners take the wine game seriously with Riedel stemware and temperature controlled service. A wine educated staff who is also obsessed with cheese.
Also visit its second location in downtown Mill Valley, which also features a beautiful wine wall.
The wine display: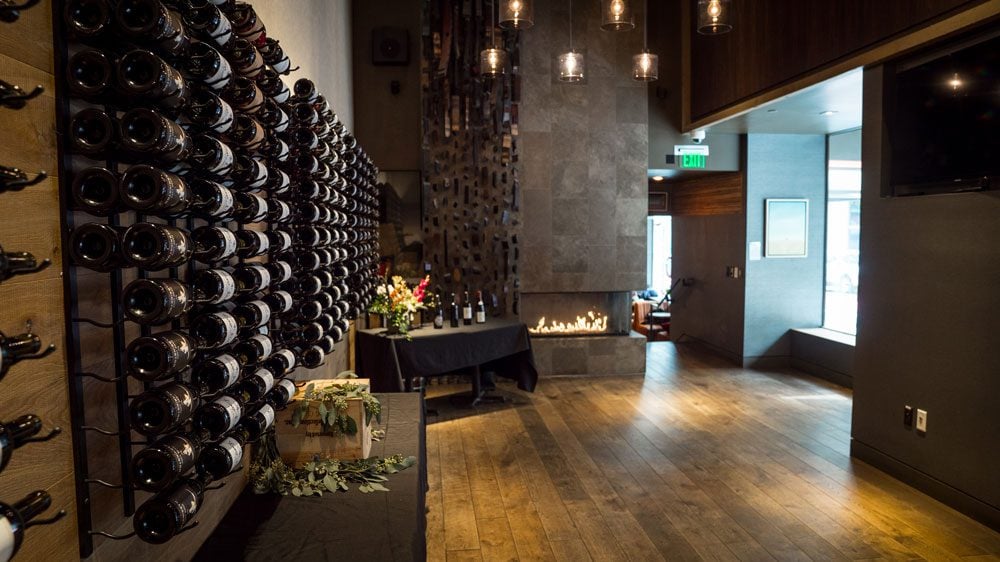 Eno Wine Bar & Tasting Room
320 Geary St, San Francisco, CA 94102
Union Square's Eno Wine Bar and tasting room is a casual and intimate setting to unwind from the bustle of this busy neighborhood. Eno's take on wine and cheese brings the cheerful and sweet element of chocolate to the table. They invite winemakers, cheesemakers, and confectioners to visit Eno and share their passions with diners. Wine bottles from around the globe are featured predominantly in the restaurant and knowledgeable staff make stellar recommendations.
All in an intimate space with a wine display covering virtually every foot of available wall space to ensure guests know the wine is good here.
The wine display:
Want to design something like these in your home or restaurant? Get in touch...
[pardot-form id="3465" title="Blog Form"]