Mar 6, 2017
A Lodi Porch Pounder: 2014 Old Soul Old Vine Zinfandel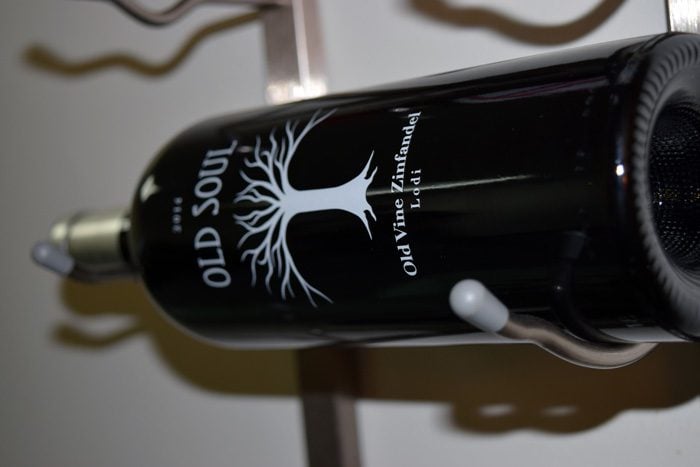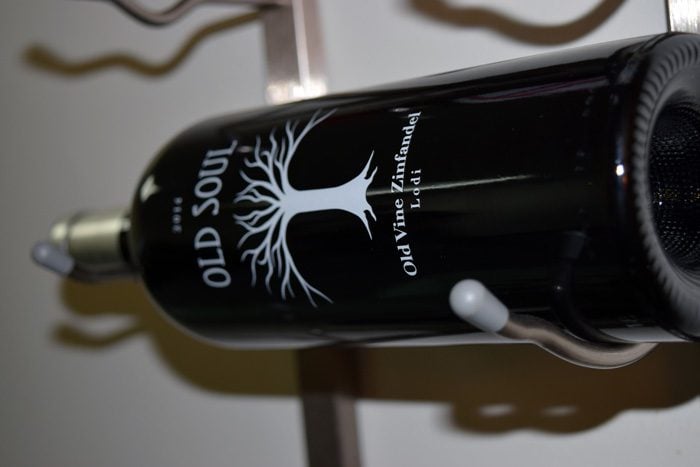 A key part of any given wine's appeal is the story it tells. Oak Ridge Winery's Old Soul wine looks like it could have been discovered in the dusty cellar of an old home.
Picking by Label: Each month, we pick a wine bottle based only on its label—then decide if it tastes as good as it looks.
Here, "Old Soul" refers to the old vine that the grapes for this Zinfandel are picked from. Generally speaking, the older the vine, the more complex and intensely flavored wines, which fits right in with the expectations evoked by the label.
Its minimalist and monochrome label design displays nothing more than the year, name, varietal, and appellation of the wine, with a depiction of a thickly tangled grapevine in silhouette. Nowhere on the label, front or back, does the wine boast about itself or make flowery descriptions about its taste (though you can find such a description on their website).
If you've ever heard of a person who speaks much but says little, Old Soul looks like it should be the opposite of that; an outwardly understated wine that, once sipped, begins to unfold in interesting and complex ways, like an ancient epic spanning thousands of years.
Did it live up to expectations?
We expected an old-school Zin with a fair bit of structure and maturity, and to its credit, Old Soul is promising on the nose. But its scents veer toward light, perfumey  with its flavor profile heading toward simple and fruity into the porch pounder category (as in, a nice wine to drink on a porch during a warm summer afternoon). Not quite the structured Zin we'd figured it for. So no.
Aging Potential:
Drink this on Friday, and store it on some Chrome Wall Series metal wine racks while you wait for the weekend. $16.99.Retail price: $9.99
Why did you pick this wine?
"I'm a sucker for minimalist design, and I liked the silhouetted vine graphic." – Thomas Roller, Marketing Intern