Jul 26, 2016
A Man, A Wine, A Time: The 2013 Jean Leon '3055' Merlot and Petit Verdot Blend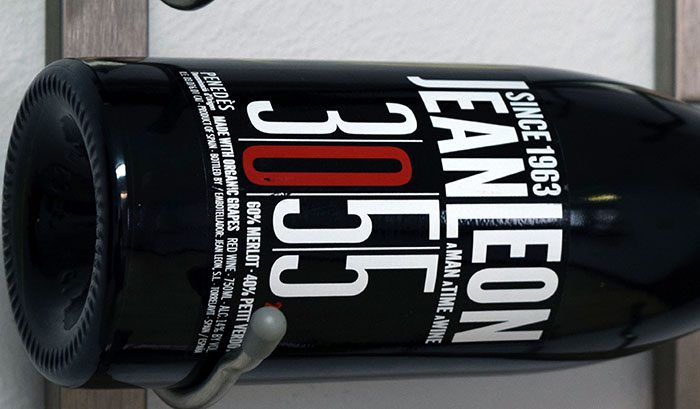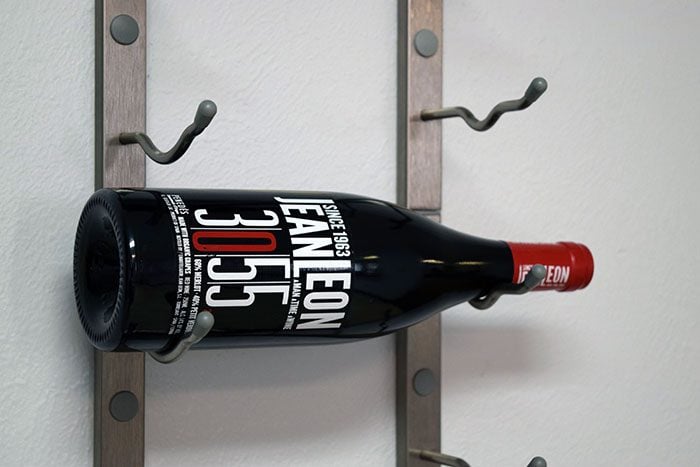 The Lego-style typeface on this modern wine label pulled us in; however it's the story behind the name and the numbers that got us even more excited about enjoying it.
It's called 3055, a wine series that includes a red, white, and rose from Chateau Leon in Catalonia, Spain. The numbers are the boldest part of the label's design, and they signify an important piece of an amazing immigrant-to-Hollywood success story fitting of the Silver Screen.
Picking by Label: Each month, we pick a wine bottle based only on its label — then decide if it tastes as good as it looks.
When Jean Leon — born Carrion Ceferino Madrazo — first migrated to the United States in the 50s, he drove a taxi, number 3055. His humble beginnings stateside included service industry work before striking it big and opening his own restaurant, La Scala, in 1956.
This Hollywood hotspot became legendary, allowing him to rub shoulders with the Rat Pack, Robert Redford, and other legends. By the 60s, he was successful enough to purchase his own vineyard outside Barcelona in his native country, Spain. While he died in 1996, both Chateau Leon and La Scala live on.
This label design hints at Jean Leon's style and success. We'll have to learn more about this Hollywood story, perhaps by watching the 2010 documentary about his life, 3055 Jean Leon.
With a bottle of this tasty Merlot/Petit Verdot open, of course.
Did the wine live up to the design?
The cherries and jam give way to a pleasant backbone. It's sophisticated enough to dress up for dinner and soft and fun enough to pop open and party. We imagine this to be a perfect wine to celebrate Jean Leon. So, yes.
Aging Potential:
Display this beautiful bottle, label forward, for a year or two, but not much longer.
More:
The 2013 Jean Leon '3055' is a 60/40 blend of Merlot and Petit Verdot from Penedes, the Spanish wine region about an hour from Barcelona. Retail price: $18. The winery has since released the 2014 version.
Who Selected This Wine:
Jacob Harkins, marketing manager: "You can't pull me away from font-heavy design."