Jun 1, 2023
June Moodboard: Low Profile, Contemporary Design, and Monochromatic Color Schemes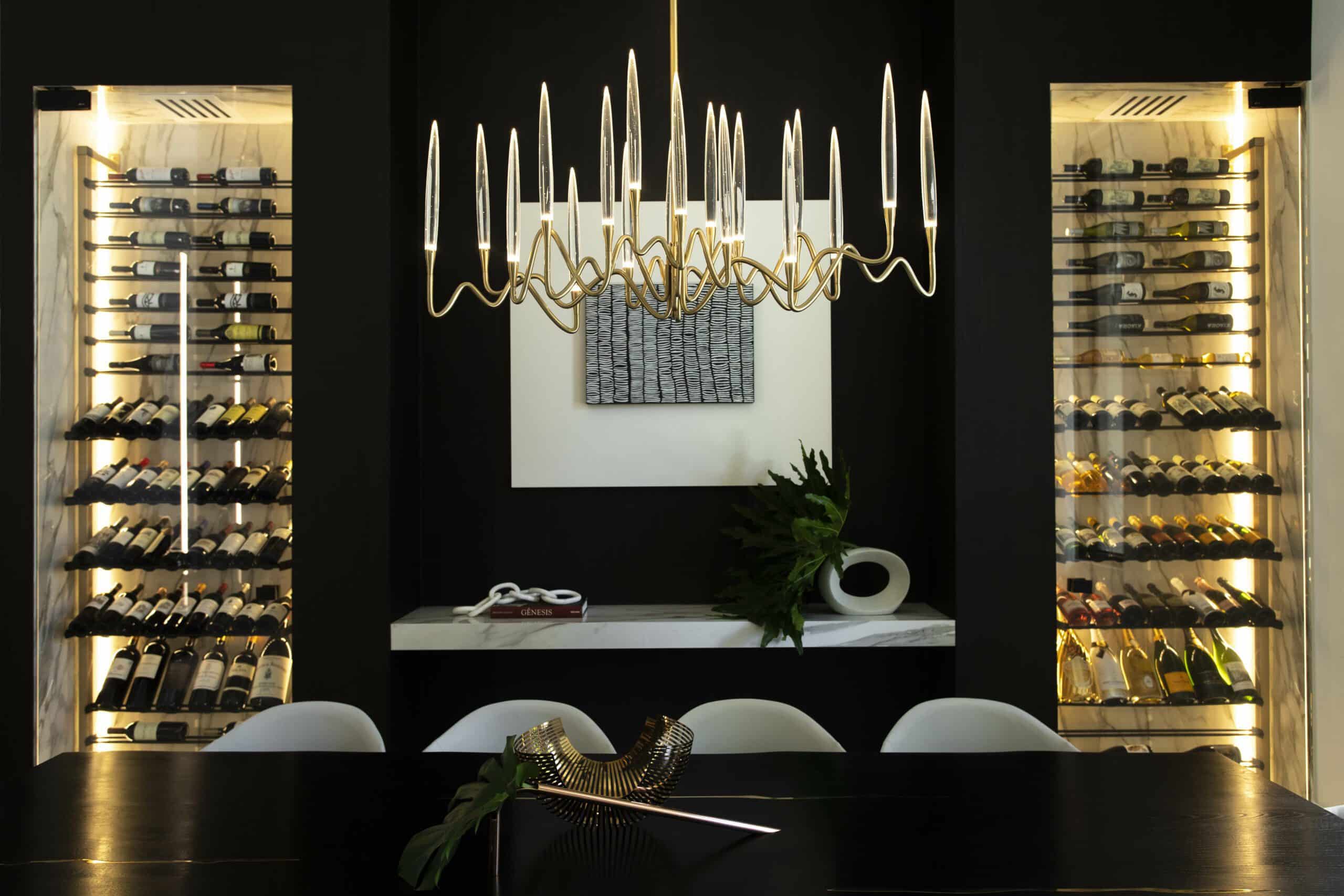 As we step into the vibrant month of June, we are excited to explore three captivating elements that will transform your wine storage and interior design. The Evolution Low Profile Wine Rack, Contemporary Design, and Monochromatic Color Schemes will take center stage, creating a harmonious blend of functionality and aesthetic appeal. Let's dive into the captivating world of wine storage and design, and discover how these elements can elevate your space.
Low Profile: We've upgraded the sleekest wine rack on the market to be more design inclusive
Contemporary Design: Learn about the hottest design trend of the moment
Monochromatic: Overview of how working with a singular color can bring your designs to life
---
Evolution Low Profile
Re-introducing the Evolution Low Profile Wine Rack, the skinniest wine rack on the market. Starting at just 3" in depth, this innovative rack is designed to maximize space efficiency without compromising on style. Its sleek and minimalist design allows you to create a visually stunning display while optimizing every inch of available space.
The Evolution Low Profile Wine Rack is a game-changer in wine storage, offering a low-profile solution that is both practical and aesthetically pleasing. Its modular construction allows for flexibility, ensuring a custom fit for any size and shape of your wine collection. With this rack, you can effortlessly access and organize your bottles while creating a seamless and elegant storage solution that will impress wine enthusiasts and design aficionados alike.
Contemporary Design
Contemporary design is a celebration of the present, pushing boundaries and embracing a modern aesthetic. It incorporates clean lines, geometric shapes, and a minimalist approach to create spaces that feel fresh, sophisticated, and timeless. When it comes to wine storage, incorporating contemporary design elements can elevate the overall look and feel of your space.
Choose materials with sleek finishes, such as stainless steel or tempered glass, to add a touch of modern elegance. Opt for clean, straight lines and minimalist shelving to create a sense of openness and simplicity. Contemporary design allows your wine collection to take center stage, showcasing it in a stylish and captivating manner. With its emphasis on functionality and refined aesthetics, contemporary design in wine storage offers a perfect blend of form and function. For even more contemporary design inspiration, check out our case study blog on the New American Home out of Nevada.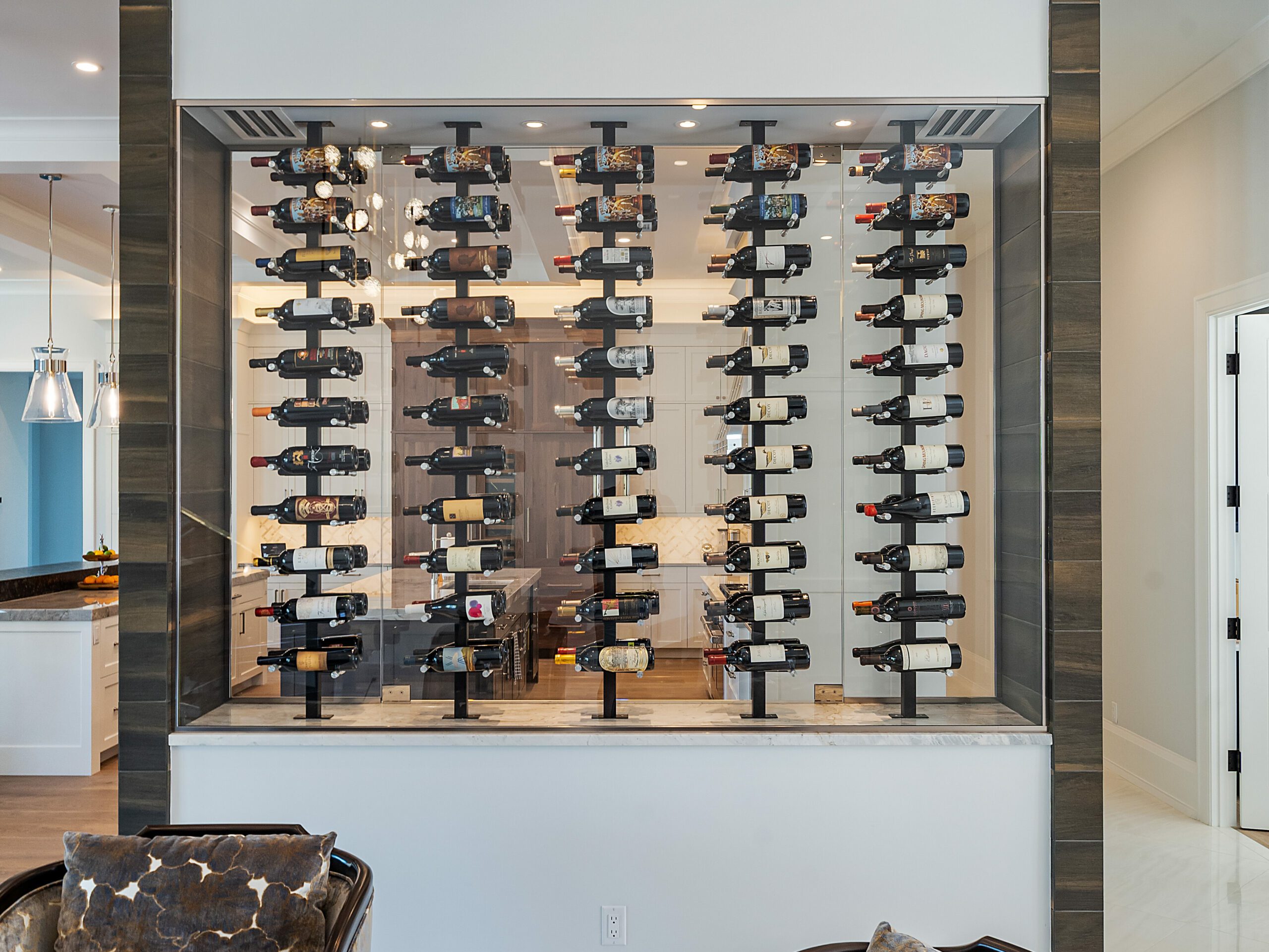 Monochromatic Color Schemes
Monochromatic color schemes provide a captivating way to create a cohesive and visually striking wine storage space. By using varying shades, tones, and tints of a single color, you can achieve a harmonious and sophisticated atmosphere.
Whether you prefer calming neutrals, bold and vibrant hues, or soothing pastels, a monochromatic color scheme adds depth and visual interest to your wine room. It allows your wine bottles and storage solutions to become the focal point, creating a stunning display that is both stylish and captivating. Experiment with different shades within your chosen color palette to create a dynamic and layered effect.
Consider incorporating contrasting textures and finishes like the photo below, to further enhance the visual appeal. A monochromatic color scheme brings a sense of elegance and cohesiveness to your wine storage area, making it a true reflection of your personal style.