Dec 1, 2016
Italian Heritage: 2015 Bonacquisti Wine Co. Vinny No Neck (Denver)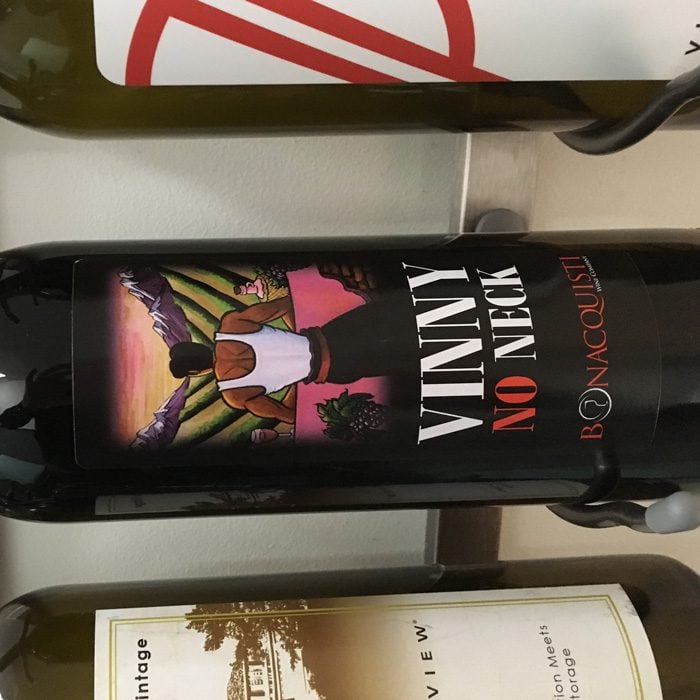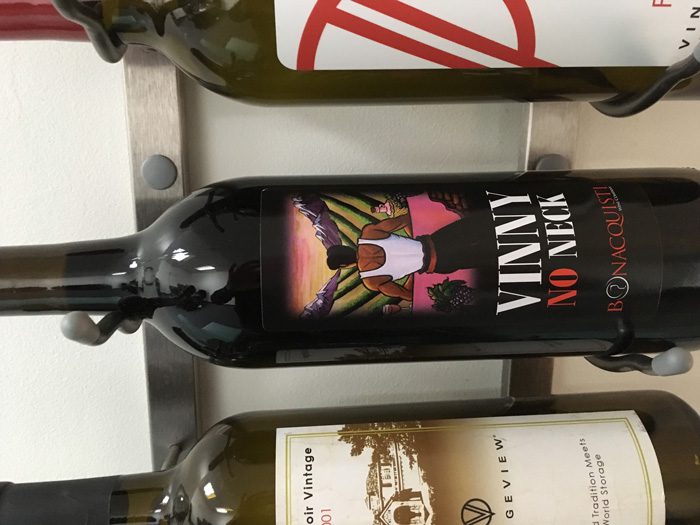 When you think of Denver, winemaking and Italian heritage aren't generally the first things that come to mind. The Mile High City is famous for many things — beer, outdoors, the Broncos, and a certain plant.
Wineries? Not so much.
Picking by Label: Each month, we pick a wine bottle based only on its label — then decide if it tastes as good as it looks.
Bringing Italian heritage to winemaking in the popular Sunnyside neighborhood of Denver is part of what makes this bottle so unique. The Bonacquisti Wine Co. became the city's first urban winery more than a decade ago, and the Vinny No Neck bottling has been a staple since.
It's one of two wines proprietor Paul Bonacquisti produces to honor his children (the other being a white wine, Bella Risa, named after his daughter). The winery brings grapes from the Western Slope of Colorado, the California, New Mexico, and other regions to produce the wines.
The current release of Vinny No Neck is a 2015 Barbara, a classic Italian varietal.
The label itself was designed by local artist Daniel Luna and it showcases a traditional Italian scene with a young-ish Italian-looking muscular man. Paul is found of retelling the saying "he'll be a foot taller once he grows a neck," when referencing his son and the story behind the label.
It makes you think of a red sauce, old-school Italian joint. And the wine inside follows suite. This is an easy-drinking red wine that will pair well with your pizza or pasta tonight. No need to overthink it, just open, pour, swirl, and enjoy.
Then put the bottle back in your wine rack because it's a piece of art in and of itself (or buy a few more bottles to showcase and drink in the near future).
Did the Wine Live Up to the Design?
Like the label suggests, this is a fun wine, meant for enjoyment with friends — preferably over an Italian meal. So yes.
Aging Potential:
Drink it sooner than later. This wine is tasting just fine right now. Retail Price: $18 (you can also get this wine in a refillable 1 liter growler).
Who Selected this Wine:
Jacob Harkins, marketing director: "I've known Paul and Vincent for years and always loved the story and design of this label."