We think you hold a lot of influence.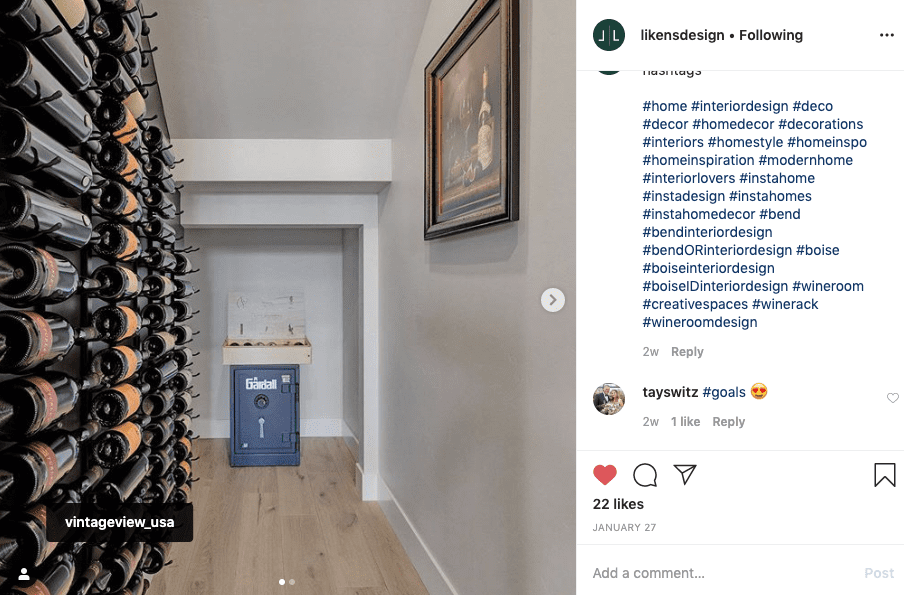 And we want to entice you to use it.
Introducing the new VintageView Instagram Influencer program, geared to the top design/build professionals who specify VintageView wine racks in their amazing commercial and residential projects.
It's easy to participate:
Step 1

Create a wine room with VintageView and photograph it

Step 2

Upload that photo to your Instagram feed (it doesn't even need to be a new project; reach into your archives if you have some beauties), and tag @VintageView_USA
in the photo.

Step 3

Press Share**!
We will reward you each time you do this (through June 15, 2020) with $100 toward your next product*
* Up to $500 total; credit amount must be used Aug. 31, 2020, and cannot account for more than 50% of the total invoice for project
** Instagram accounts must be set to public view to qualify.