Jun 9, 2022
How to Transform Your Dining Room Wall in 7 Weeks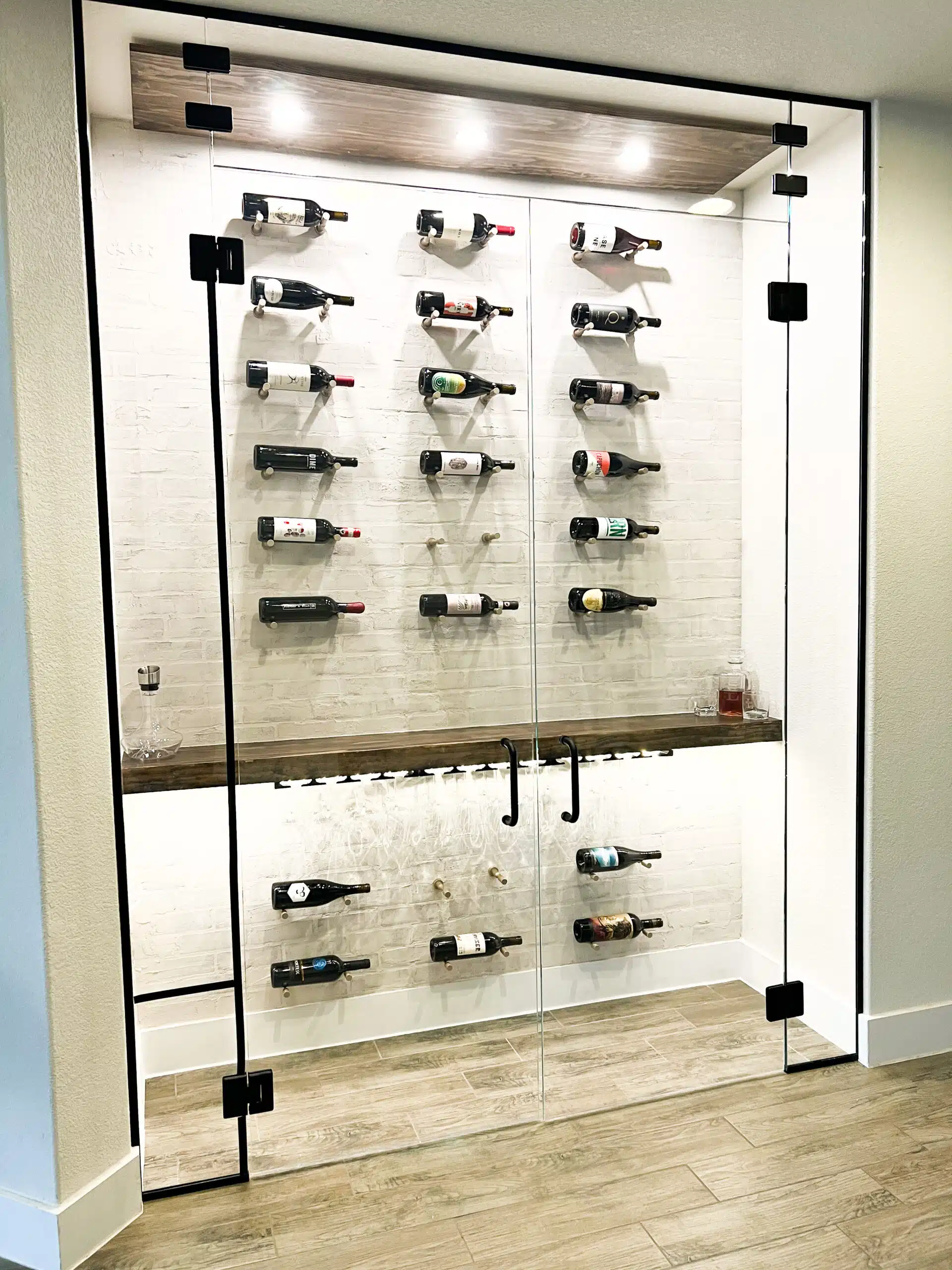 Adding a wine nook completely changed the feel of this room, here's how Ruth Largaespada, a.k.a. Olivegrey Avenue, built her very own wine cellar in 7 weeks.
Ruth began by adhering a faux brick textural wall paper inside of the nook, creating a distinctive statement wall. To take it to the next level, she painted over the 'bricks' using a process called German Shmearing to keep the textural components of the wallpaper, but also to have her wine cellar look cohesive in her space.
Next, she planed her unique layout.  Ruth has a 3 x 6 Vino Pin grid that has a stunning wooden shelf at the bottom, framing the display.  The shelf provides stemware racking underneath, and ample storage space on top for any extra bottles Ruth may have. The bottom portion of the room has a 3 x 2 Vino Pin grid to round out the space.
The last step in Ruth's journey was to install a glass door, finalizing her remarkable cellar.