Floating a Wine Wall on Glass (Wine Cellar Case Study)
The trend of boxing beautiful wine cellars in glass to create a "jewel box" for homeowners is at the forefront of interior design today. This insane wine cellar in this Corona Del Mar, Ca., ups the ante by not only cubing the wine wall in glass but also stretching the display through two stories, separated by a glass floor.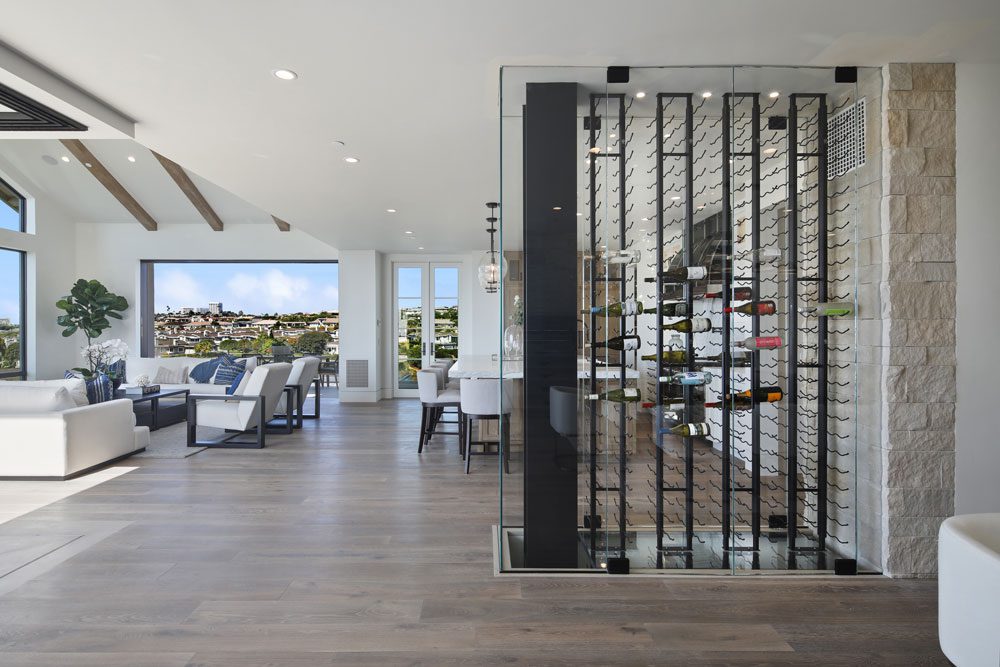 Project: This 7,000-square-foot home, built by Patterson Custom Homes and designed by Brandon Architects, focuses on airy, contemporary design with each room flowing seamless into the next. The wine feature is a stunning focal point in both the main floor and downstairs wet bar. It stretches more than 20 feet between the two floors using a combination of VintageView Wine Storage Systems stylish wine racks and framing systems. Bottles are displayed on metal and in modern, label forward fashion allowing the homeowners to engage with their precious collection.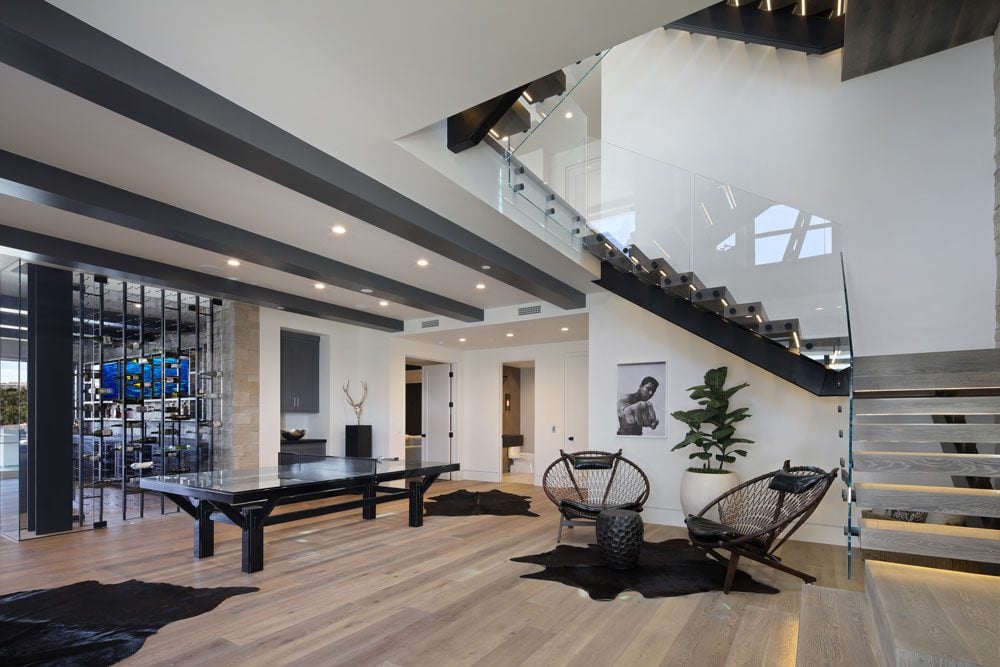 Challenge: Creating a wine cellar that continues the light-soaked flow of the rest of the home while keeping wine safe presented a unique set of hurdles, both practically and aesthetically. This meant finding ways to build a cellar that didn't block sightlines and kept the wine safe from harmful UV rays and temperature fluctuations.
Solution: Using three sides of glass ensured that the beautiful views of the ocean were maintained. A structurally sound glass floor was installed between the two floors. This allowed for light to pass between the two stories, effectively brightening the lower floor while tying the two floors together. Upstairs, the wine wall interacts with the kitchen, dining, and living rooms. Downstairs, it's the anchor between a haute three-TV sports bar and a recreation area.
The selection of wine racking by VintageView, the trusted wine storage for the world's top design professionals, provided the project with the required aesthetic sensibility, using its innovative label-forward style to simultaneously allow the bottles to become pieces of art and storing them functionally. VintageView's rigid steel framing system allowed designers to create the desired floating wine wall affect.
For wine safety, a ducted cooling system was added with venting located on the upstairs portion. The glass floor only extends to a metal support beam, allowing for air to circulate throughout. With the proper unit specified and a location that avoids direct sunlight, wine can be kept in optimal conditions for decades.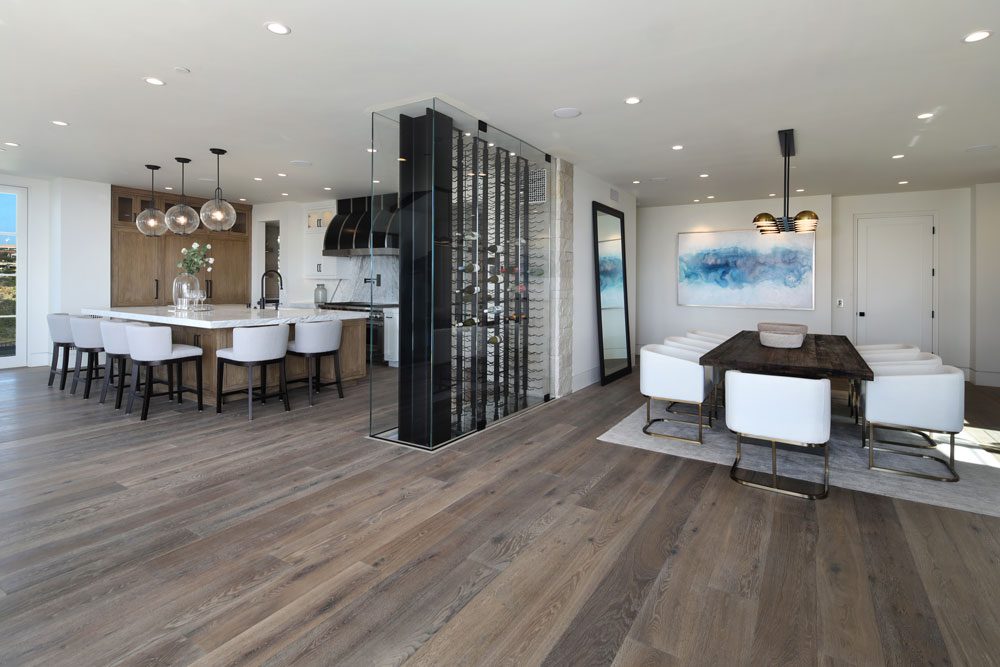 Approach: A leader in SoCal contemporary, Brandon Architects designed this home to stand out in one of the most desirable locations in the region. Adding every upgrade imaginable — home theater, gourmet kitchen, wine storage featuring VintageView, infinity pool — the amenities are effortlessly designed throughout with just about every spot in the home maintaining beautiful vies of the hilly, oceanside terrain.
Wine Cellar & Additional Details:
Credit:
Racking by VintageView Wine Storage Systems
Designed by Brandon Architects
Built by Patterson Custom Homes
Photos by Jeri Koegel
LET'S DESIGN TOGETHER
We love working with designers like you! Let's connect on beautiful residential and commercial wine display projects.