Jul 16, 2019
Great Interior Design at Top Miami Restaurants (because we love to eat well, too)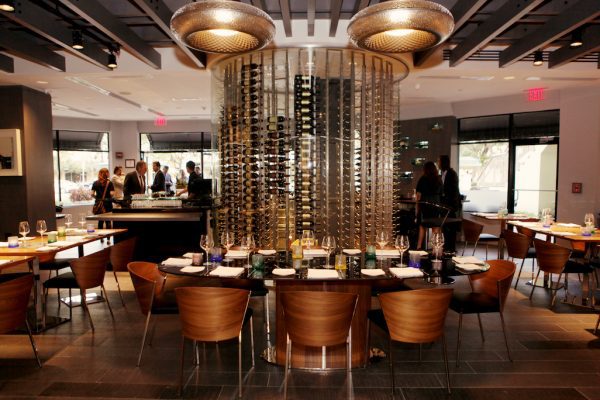 In the past couple of years, Miami has been rising the charts and named one of the top 10 food cities in America. The competition is fierce, and impressive dishes are being rolled out by chefs to rival out other restaurants and bring in the diners.
So what else should a restaurant possess to ensure that they are among the favorites? Cue the atmosphere, design, and VintageView metal racking—plus wine, of course. Below is a list of some of Miami's finest restaurants which not only serve the best food around, but also cater to the entire experience offering aesthetic views outside the plate, and premium wines nestled on VintageView metal wine storage.
RED, the Steakhouse
Swanky South of Fifth's resident steakhouse has been a favorite since opening its doors in 2008. RED received the Diner's Choice Award in 2018 naming it one of the top ten steakhouses in the country. This comes as no surprise to its diners who know chef Peter Vauthy's dedication to quality and perfection.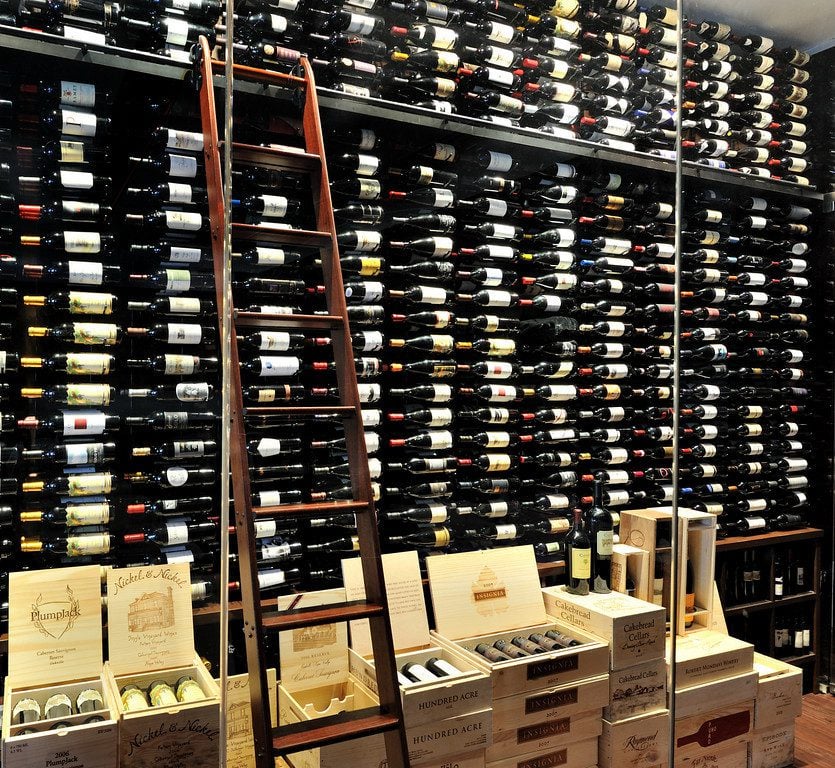 The restaurant's design is contemporary elegance with mahogany accents, wooden floors, and stacked stone panels. Diners can select to sit in booths or tables and private dining is also available. The focal piece of the restaurant, however, is the glass-enclosed wine cellar which houses a variety of over 400 wines to compliment every meal. This vibrant conversation starter uses columns of Wall Series racking to show off their robust wine list.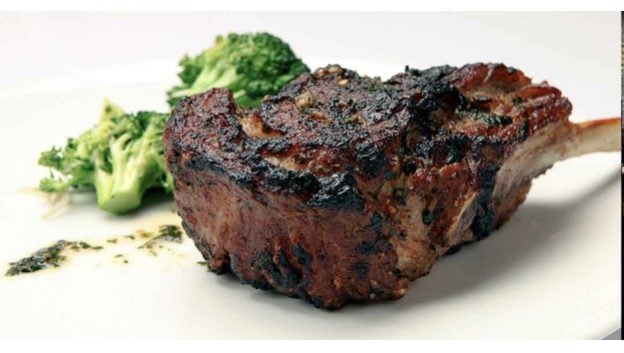 The menu brims with classic steakhouse offerings such as a wedge and Caesar salads, and all cuts of meats cooked to order with a variety of sides and toppings to complete any steak craving. Starters include raw bar selections such as tuna poke, oysters, shrimp, caviar, and lobster. Appetizer choices range from an onion soup gratinee to crisp chili calamari, and charcuterie plus artisanal cheese plates. Not in the mood for steak? Diners will find it difficult to select from the variety of pastas featuring lobster fra diavlo or carbonara, double cut and roasted chops, and all types of seafood imaginable. If there is room for dessert, order the tasting trio with New York cheesecake, key lime pie, and fresh-n-hot doughnut holes and drift away into a food coma.
Toscana Divino
Since being established in 2012 by Italian entrepreneurs, restaurateurs and friends, Tommaso Morelato and Stefano Cavinato, Toscana Divino has been a Brickell favorite for those craving authentic Italian cuisine. The modern ristorante has a clean and sleek design inside with built-in wooden niches housing trendy decorations, and square and round wooden tables that instantly mellow the mood.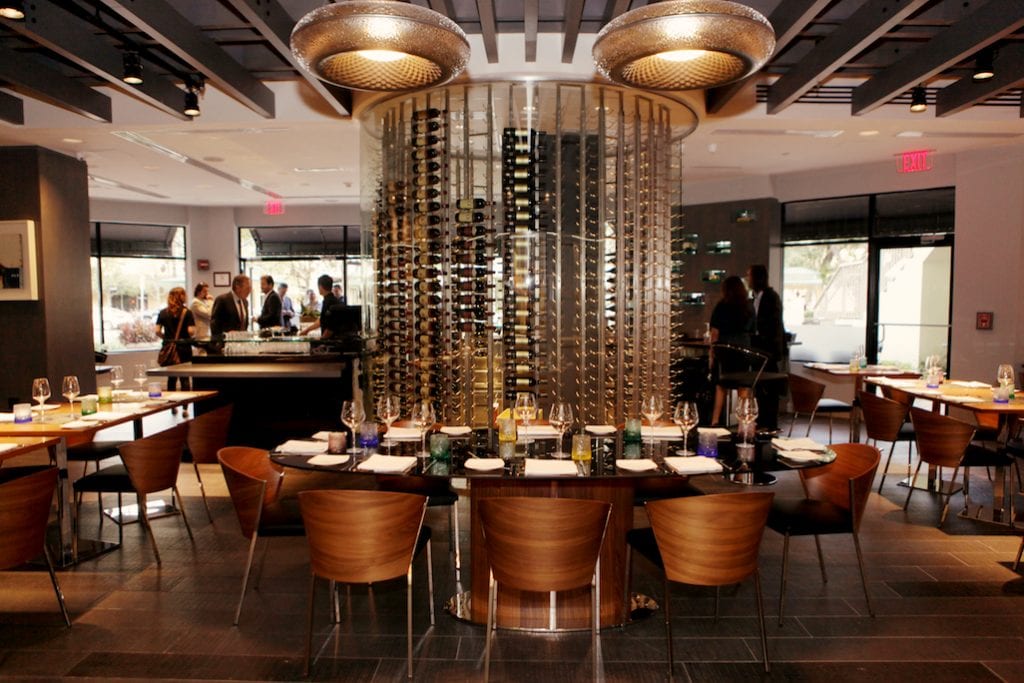 Taking center stage in the middle of the restaurant is a circular, floor to ceiling, wine cellar showcasing over 2,000 predominantly Italian fine wines with about 80% from the Tuscany region. Designed by Wine Cellar International, floor-to-ceiling frames make up this modern beauty that completes the transitional design of the space.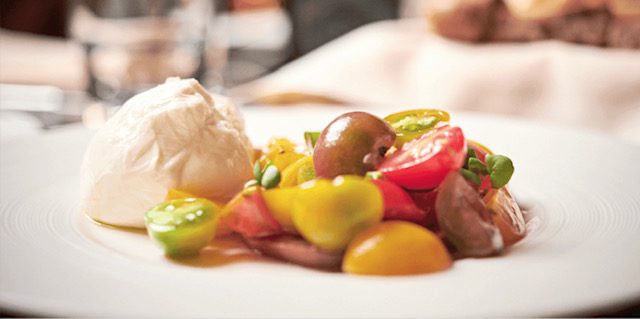 On the menu, diners will find all the typical Italian dishes, as well as seasonal specialties made with Toscana Divino's artisanal touch. Tempt the appetite with appetizers like bruschetta pomodoro, scallops carpaccio, burrata, octopus puttanesca, and cold cuts and cheeses. Continue on to pastas and risottos featuring ingredients such as duck and rabbit ragú, truffles, caviar, and seafood. Mains include lamb loin, branzino, steaks, and an ossobucco for two. Rounding out the meal is the decadent assortment of desserts inclusive of crème brulé, tiramisú, milledoglie, cheeses, and more. After dinner, full bellies will be saying, "Ahhhh,la dolce vita!"
Estiatorio Milos Miami by Costas Spiliadis
Founded in 2012 by acclaimed chef Costas Spiliadis, Estiatorio Milos brings the best the sea has to offer with Mediterranean style. The crisp and elegant design is said to be reminiscent of a Greek temple. There are white curtains flowing from the open doors, just steps from the beach, and wall length, open booth style seating in white, as well as individual tables plus private dining rooms. Another focal point at Milos is the row of built-in, vertical VintageView racking that showcases an impressive variety of wines directly behind the long, full-service bar. The simplicity and waterfall effect of the wine contributes to the open and airy feel of the restaurant.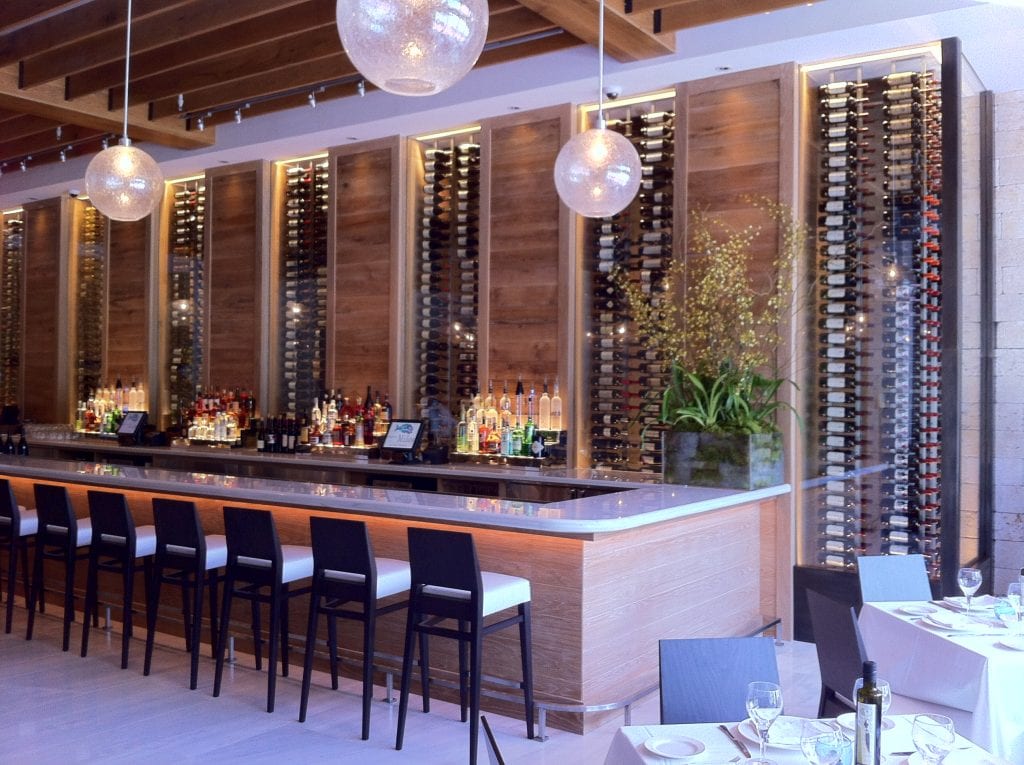 While Milos is known for its vast selection of fresh fish flown from Greece, Spain and Portugal displayed on ice for patrons to choose, the menu also offers many other Mediterranean specialties. To start, there are raw bar delicacies to pick from, Greek spreads, grilled Madagascar shrimp with radicchio salad, and Holland peppers. Aside from the fresh fish assortment, diners may also alternate with steaks and lamb served with grilled veggies, salads, hummus, baby beets with Greek mint yogurt, and more as side dishes. And, because no meal is complete without dessert, enjoy baklava, the fried beignets loukoumades, karidopita—walnut cake with honey ice cream, plus more for a sweet ending that's toso kala.
Stacy Moya is a South Florida based food, drink, and travel writer and photographer for a variety of online publications like Eater.com and Huffington Post.