Feb 5, 2021
Designer's Touch: Q&A with Sandy Horwitz of Innovative Wine Cellar Designs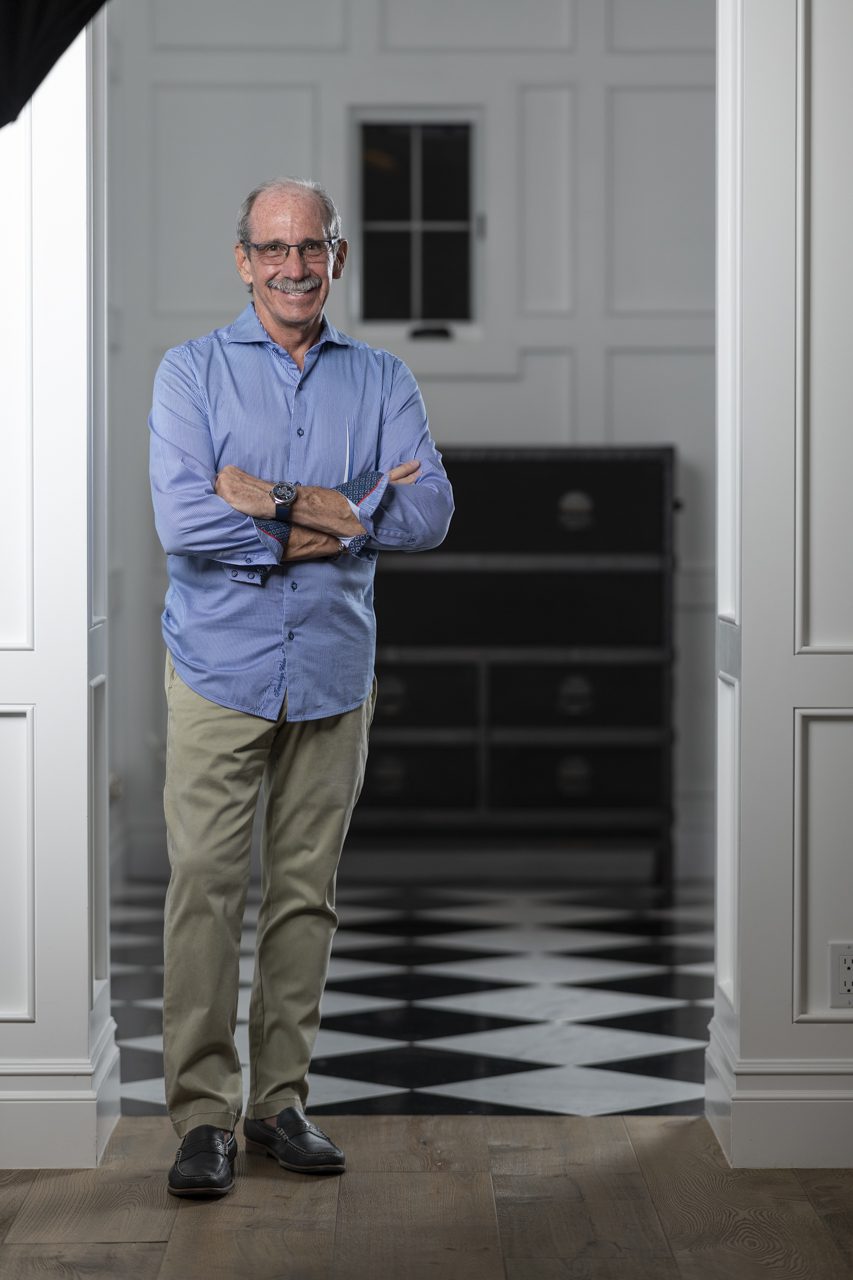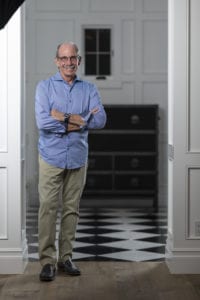 If you want to know where the wine cellar industry has been and where it's heading, there a few wine cellar builders with better insight than Sandy Horwitz, owner of Innovative Wine Cellar Designs (a VintageView Elite Wine Cellar Builder) in Scottsdale, AZ.
This article was originally published in the 2021 catalog. Get yours!
By his estimation, he has designed and built more than 3,000 wine cellars since he opened up shop in 2002. Residential, commercial, big, small. In his home of Scottsdale. In far flung markets like Dallas, Vegas, LA, Park City. He's seen it all — and designed it all very well.
We turned to him for a rundown on his process, style, the COVID effect, and what bottle of wine he's opening…
VintageView: Where do you draw inspiration for wine cellar design?
Sandy Horwitz: I get a lot of inspiration from architectural buildings and from high-end boutiques. Every time I look at a store, I see all these cools displays and wonder, "how can I integrate that into a wine cellar."
We take that to our customer meetings and blend those ideas with the look of the house and the client's or architect's specific thoughts and desires. Most of what we do now is contemporary.
VV: Your design style in five words:
SH: Functional. Contemporary. Artistic. Sleek. Relaxed.
VV: What does "relaxed" mean for you in design?
SH: People just feel a calm. They feel relaxed and enjoy it like a piece of art. So many people tell us when we are done, they look at it as a piece of art. They can sit there for hours and enjoy it.
VV: COVID question: What is changing about cellars in 2021?
SH: I think my crystal ball is telling me it will be a continuation of how we are ending 2020. People are spending more time at home. People have been locked down there, spending time in their homes. Now that they are spending more time, they are thinking, "what can we do to make it better." A lot of them are deciding on wine cellars.
They are buying plenty of luxury items. The luxury marketing will continue to be strong.
VV: Any design differences because clients might not be entertaining guests at the moment?
SH: They have that collection, and they want to show it off. It still becomes a focal point of the house, and they know at some point they will entertain again.
In terms of look: It's still the emphasis on the contemporary wine walls. We are designing most with LEDs and using mostly metal and acrylics as our materials. A lot of what we are doing now — and what we'll continue to do — is incorporating liquor collections. I would say 20 percent have some sort of liquor display for their bourbons and tequilas.
Editor's Note: Sandy will know just what to do with the new W Series and Evolution Shelves! Perfect for that liquor bottle integration.
VV: Describe the difference between how you approach a restaurant project compared to a home wine room…
SH: I don't see a lot of difference. It's just on a larger scale. Most of the restaurants are just as concerned about displaying the labels. They use it as a sales tool.
The restaurants may have more of an idea of what they want than the traditional homeowner. Homeowners want a wine cellar, but they don't know what they want until we show them what we have.
VV: Your favorite wine room featuring VintageView racking (and why):
SH: Tanzy (restaurant in Scottsdale). That was really cool. Thirteen feet tall. Stunning. For homes, Bottom's Up (page 16 of the Interactive Catalog). It's right in the front doorway. We rotated the W Series Frames 90 degrees to have the butts of the bottles facing the entrance. Really creative look. It's just so different.
VV: Finally, your go-to wine.
SH: I go to spirits more often. Usually a lemon drop martini.
VV: Fair.
Editor's Note: It's common for the design community to not be crazy wine geeks. They focus on the art of the build but know the specifics of what's needed to keep wine safe for decades.
Bold, beautiful wine cellars are no easy task to pull off. If you would like an intro to Sandy or an Elite Wine Cellar Builder in your region, drop us a note!