A Designer Home with Million Bottle View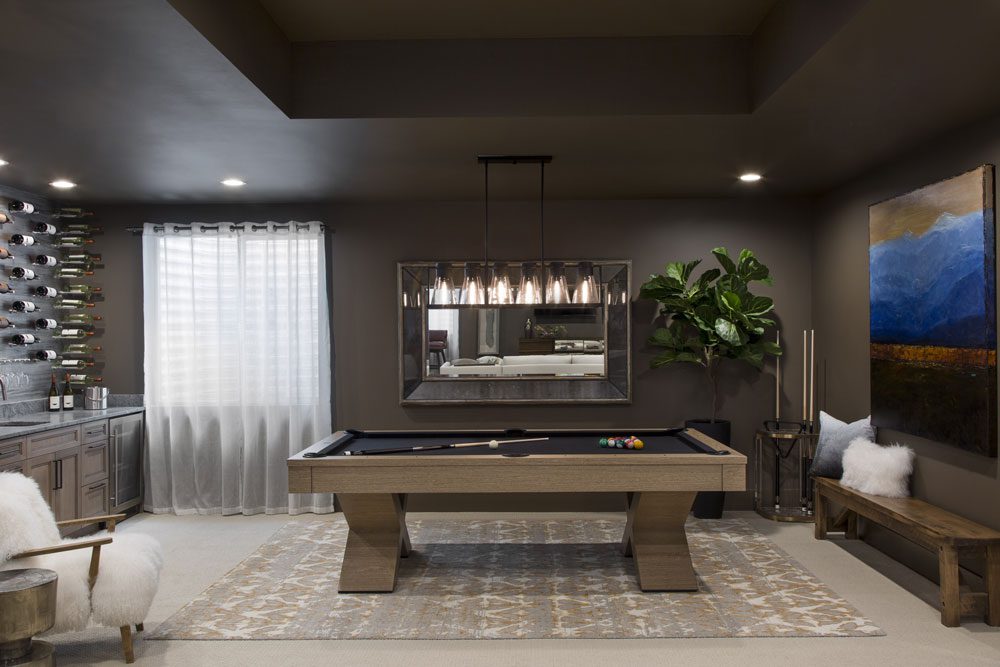 When creating a spec home befitting of the tony neighborhoods of the Denver, Caliber Construction balances practicality with insane style to ensure it puts the residence in the best possible position to appeal to homebuyers.
Trade Resources | DIY Resources | Catalog
This task becomes more delicate when doing so as builder and lead creative on the annual Denver Life Magazine Designer Showhome, which brings together more than a dozen of the city's top designers to collaborate. Caylin Engle, Caliber lead designer, is charged with orchestrating the unique personalities.
"What excites me most about this project is working with the different designers, seeing all their different styles and seeing each space come to life, and then also bring it together as a whole, complete home," Engle says.
And no home can be complete without a beautiful wine feature showing off a few dozen bottles on VintageView's designer-focused Vino Series wine peg system.
(When wine features are added, they help homes sell for 31% above premium, according to Zillow.com research.)
That translates into the simple fact that people love wine and they like to store in within eyesight of where they spend most of their time.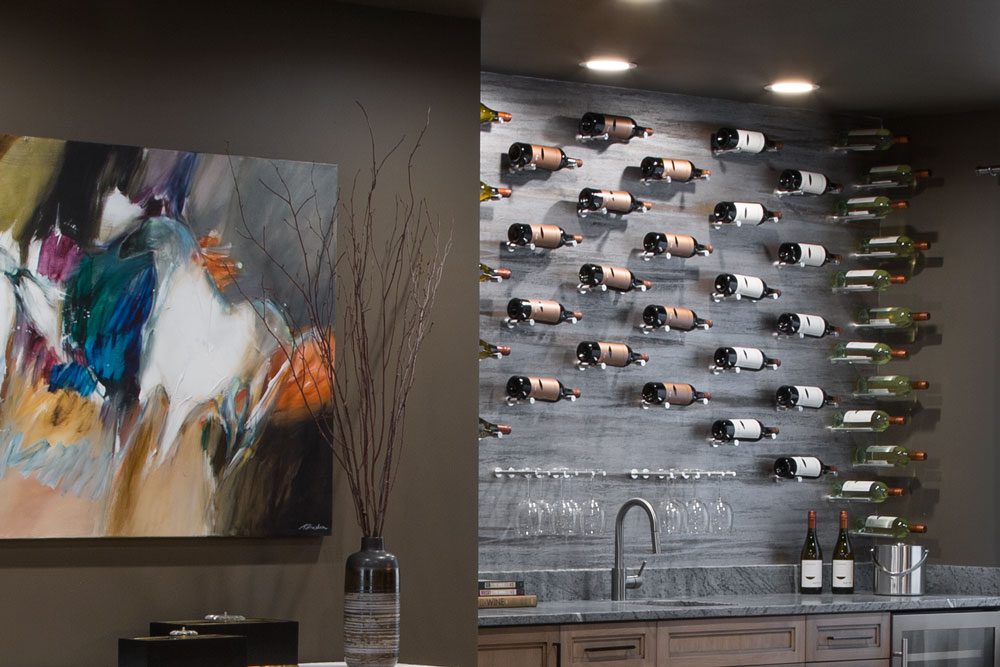 Project
The 2019 Denver Life Magazine Designer Showhouse is a $2.5 million home by Caliber in Bonnie Brae, one of Denver's most desirable neighborhoods. As part of the Denver Life Magazine project, top design teams work with Caliber to create a "market-ready" home, bringing the best in decor, furnishings, technology, and wine racking to create a stunning residence that is displayed to the public for a few weeks in October 2019.
Challenge
As a multi-million-dollar spec home, it's a safe bet the homeowner will have some affinity for wine. Just how much geeky the potential buyer might be is a much bigger question. This is where the careful dance between storage (function) and design (form) must find the right balance.
Solution
Using the basement space to create a stunning visual display allows for near optimal wine storage conditions without adding expensive cooling.
The subterranean placement of the wine wall means the conditions will be great for most wines, ranging from everyday drinkers to those that may collect a little cellar dust over a few years. Using VintageView's award-winning display racking creates a visual art piece that connects major entertaining zones with elegance.
The wine wall uses a mix of label- and cork- forward wine racks from the Vino Series to anchor a full wet bar design. Every other piece of the bar area —from the chic wall paper to custom cabinetry and soapstone counter — follows the same, modern design mantra.
"We wanted to have a focal wall above the bar area, and we wanted something more unique than floating shelves," Engle says. "The Vino Pins and Vino Rails are super functional and double as art."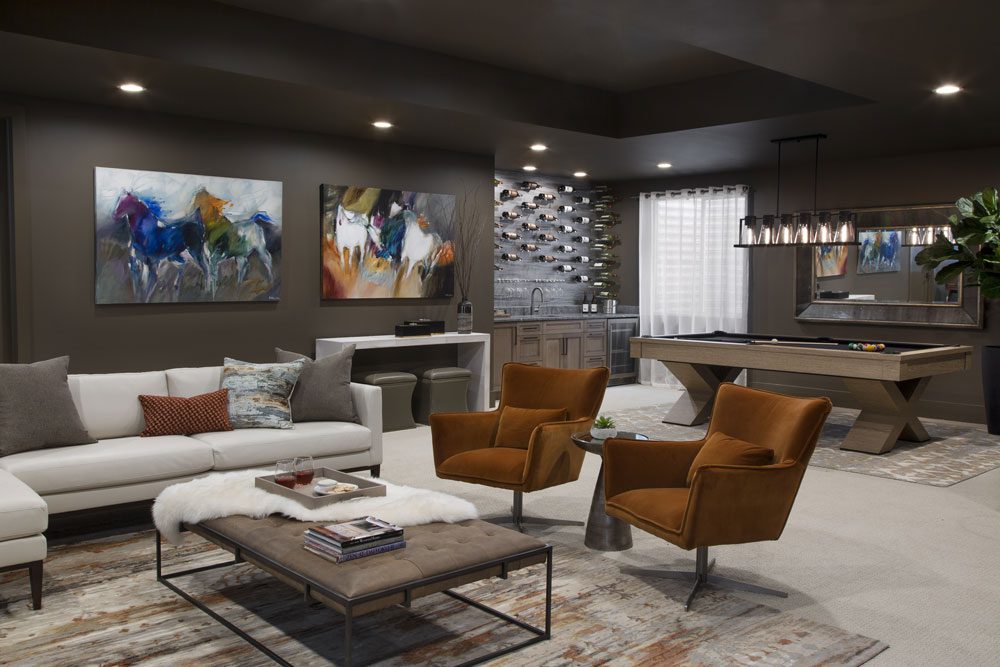 Wine Cellar Details
Vino Series Pins & Rails using collars to allow for drywall anchoring
Vino Rails used as stemware racking
56 Bottle Capacity
Designer wallpaper treatment behind
Soapstone counter
Zephyer 24" Beverage fridge
Design Credits:
Wine wall by Caliber Construction
Cabinet design by Inspired Kitchen & Design
Wine fridge provided by Mountain High Appliance
Photo by Emily Minton Redfield
Let's design something like this together