Feb 27, 2016
Commercial Wine Room Project: Fire Restaurant at the Art Hotel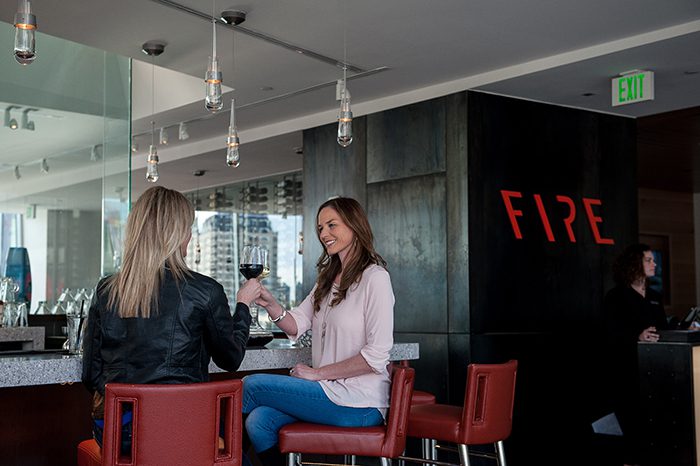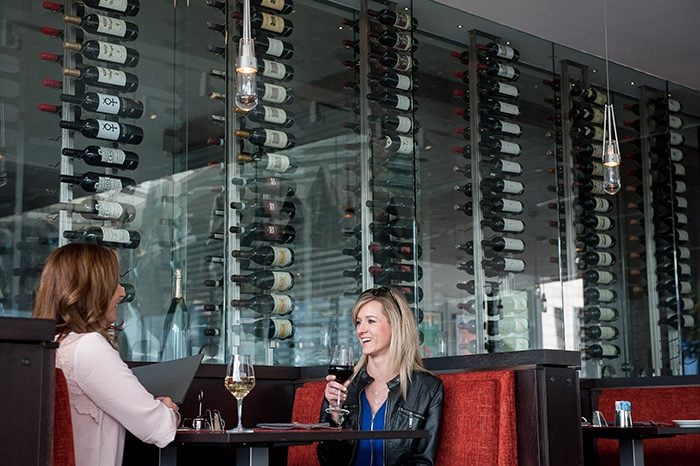 Fire Restaurant and Lounge has a certain aesthetic standard to live up to that most restaurants never have to even consider. It happens to be located inside the design-y Art Hotel, the newest addition to Denver's architecture-minded Golden Triangle/Museum District.
"Here at the art hotel, art is everything," says Aaron Coburn, hotel manager. "We are the crowning jewel of the Golden Triangle. Our hotel is very visual and experiential."
You can imagine that artistic appeal was considered in ever corner of the property, including the Fire Restaurant on the fourth floor. Here, the sight lines — created by the floor-to-ceiling windows overlooking the trendy downtown neighborhood — drive the design of modern decor and, naturally, stunning wine display.
In keeping with the contemporary, minimalist design, the wine wall incorporates negative space by stretching 9 columns across an entire wall. It could have easily been a space for 500 or more bottles. Instead, it hosts a tidy 288-bottle collection. This approach turns the display into a mix of a large window into Fire and a beautiful, label-forward wine display that divides the Living Room (a comfy lounge) and the restaurant.
Multiple sliding glass doors were installed for easy server access. The restaurant moves through wines quick enough that climate control was not a needed upgrade (not to mention, it would have been virtually impossible to chill a glass room like this with all of the requisite door access).
"Not only does it help us sell wine, it helps us create an experiential dining experience," Coburn says. "Works great for the guests and the servers alike."
The result is one of the more visually appealing wine display integrations we've seen in a restaurant setting.
Probably not surprising considering the Art influence.
"The design of the wine wall compliments the design of the Art Hotel very well," Coburn says. "It's contemporary, minimalist in design. It's really is eye-catching and a show stopper."
About the Menus
Classically French trained chef Chris Jakubie melds Old and New world flavors into a farm-to-table inspired American menu. The wine list is punchy with curated options spanning the globe.
What to Order
Braised Colorado Lamb Pappardelle ($28) and the 2012 Ramey "Rodgers Creek" Syrah, Sonoma Coast ($128/bottle)
Where to Sit
One of the booths that cozies up to the wine wall (where else were we going to recommend?).
Social Hour
With small plates and sliders on special alongside great wine, beer and cocktail deals, it's well worth coming to Fire between 3-6 pm daily.
The Wine Display, By The Numbers
• 288 bottles
• 9 vertical columns
• Passive cellar
• Sliding glass doors for access on one side
• Featuring VintageView Wall Series racks (custom cut WS31) and FCF Frames in Brushed Nickel Finish.
More Info….
Fire Restaurant & Lounge is located on the lobby level (4th floor) of the Art Hotel, 1201 Broadway, Denver. Reservations available online.