Jun 28, 2016
CellarVue is the Modular Approach to Metal and Wood Wine Cellars by Wine Racks America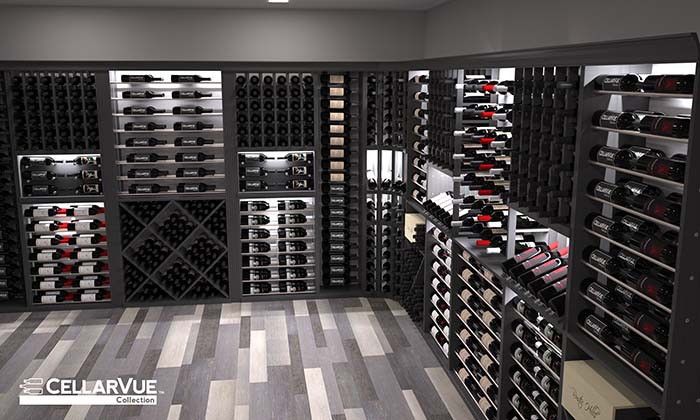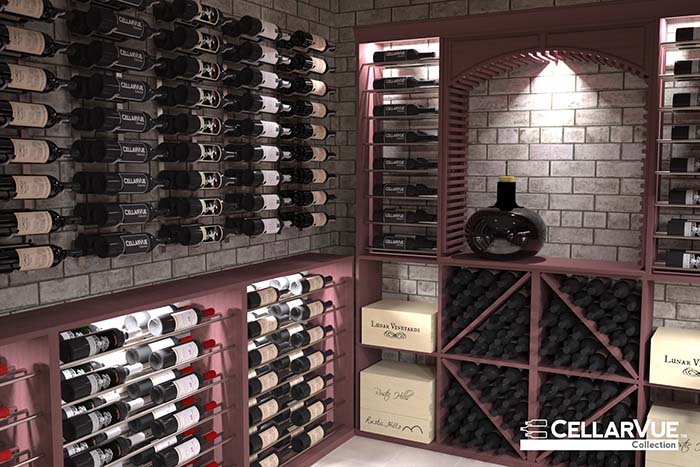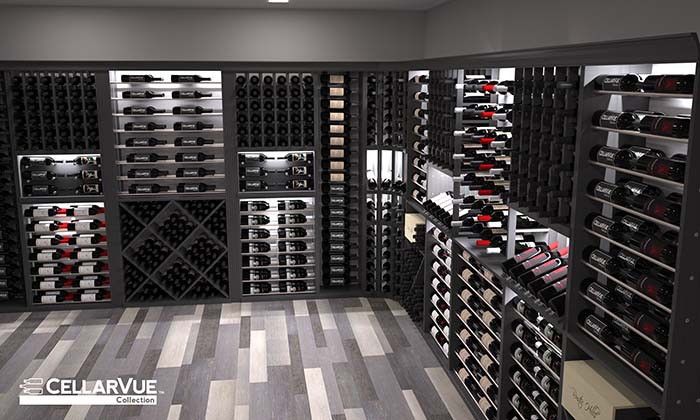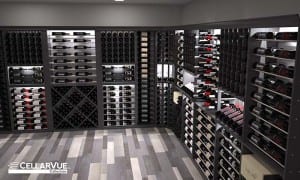 Combining wood and metal in a wine cellar is certainly a trend in the cellar-building industry, with these stylish infusions being included into custom designs by cellar builders from coast to coast.
This is not necessarily news.
However, there has not been much — if anything — on the market combining the traditional and new wine rack elements that is modular, allowing for right-out-of-the-box designing.
With the launch of CellarVue by Wine Racks America this month, that has changed. This collection fuses the handcrafted wood kits by the Salt Lake City-based manufacturer and several of VintageView's modern metal racking options into a modular line that is infinitely configurable.
It's really cool stuff, perfect for wine collectors with limited or expansive space to fill.
We caught up with Wine Racks America founder and CEO Jeff Ogzewalla to discuss CellarVue shortly after it launched last week to talk about the collection (and tasty wine in general).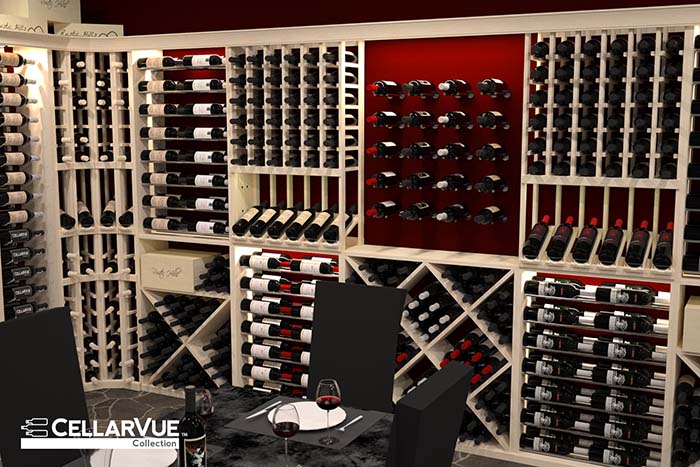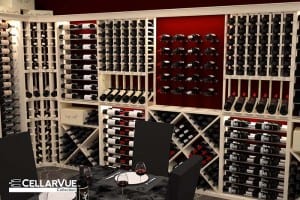 Q: Why is wood and metal so hot right now?
A: Over the last 20 years wine knowledge and collecting has become an engaging hobby for millions of new connoisseurs. We see the demographic for our wine cellar clientele skewing ever younger with slightly more evolved design sensibilities. We compare CellarVue to the steampunk movement, combining old-world craftsmanship with modern materials and manufacturing to create interesting juxtapositions of old and new. CellarVue combines our classic wood racking with metal label-forward racks from VintageView to create a transitional look.
Q: Tell us what separates this collection from anything on the market?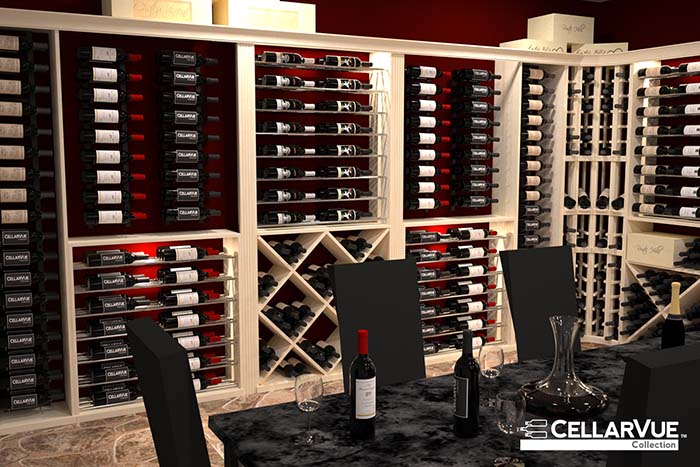 A: Wow, so many things. First, this collection is the result of a creative collaboration between two big players in the wine storage industry (Wine Racks America and VintageView), so right from the get-go there has been a team approach to branding and product design that has hatched new perspectives and ideas from both sides. Second, because this product is wholly unique from everything else on the market, literally everything separates it from our competition.
Nobody has ever put wood and metal together in a kit product. The mixture is just so sexy and new — we are already adding design ideas and version 2 inspirations to the collection.
Third, we are excited to offer LED lighting as a standard feature on most CellarVue racks. This feature is really great for buyers who don't want a lot of fuss when it comes to lighting. The light is wine-safe, pre-installed and plugs straight into the wall — no fuss.
Q: Do you have a favorite piece in the collection?
A: Because clients have been asking for it for so long, I am really excited about the horizontal bottle displays that we developed using solid wood cabinets and chrome Evolution display rods. The horizontal displays are the star of the show in any wine room, and really make bottle labels pop, especially when used with the LED light. I also really love the showcase displays, which create kind of a trophy case for your best bottles using Vino Pins.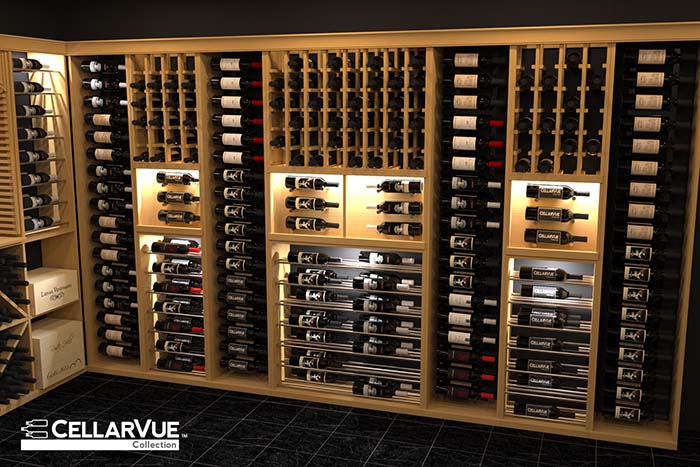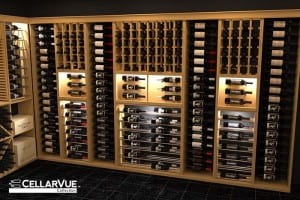 Q: One week into soft launch, what has been the initial reaction from customers?
A: Ever since we began showing clients the concept the reaction has been overwhelming. I think CellarVue is just what people are looking for. Traditional wood cellars are often times too much wood for customers ... a little stuffy. On the other hand, ultra-modern cellars without any wood can feel like a mausoleum ... cold and sterile. So far the reaction when people see CellarVue has been instantaneous approval and several "this is exactly what wanted, I just didn't know it yet" comments. Very promising!
Q: Most importantly, what are you drinking to celebrate the launch?
A: I've been holding onto several bottles of 2009 Stella Maris red blend that will definitely get passed around. We'll also be drinking martinis made with Crater Lake Vodka (from my favorite area of Oregon) and my new passion, Goya green olives stuffed with anchovies. Sooo salty! A perfect way to start the weekend.
For More Info
Wine Racks America is a VintageView Certified Designer. The CellarVue Collection has earned it the following design badges: