Bonacquisti Wine Company (Denver, CO)
A trend-setter in the local wine industry, Bonacquisti Wine Co. became one of the first urban wineries — production facilities in city locations, miles away from the vineyards — in the state, and perhaps the country, when it opened its doors in 2006.

This fine wine Colorado producer has been making award-winning wines in the Sunnyside neighborhood of North Denver ever since, welcoming the local art and music community through its events-driven programs.
By The Numbers
288

Bottle Capacity

69

Wine Glass Capacity

2

Finishes (Matte Black & Brushed Nickel)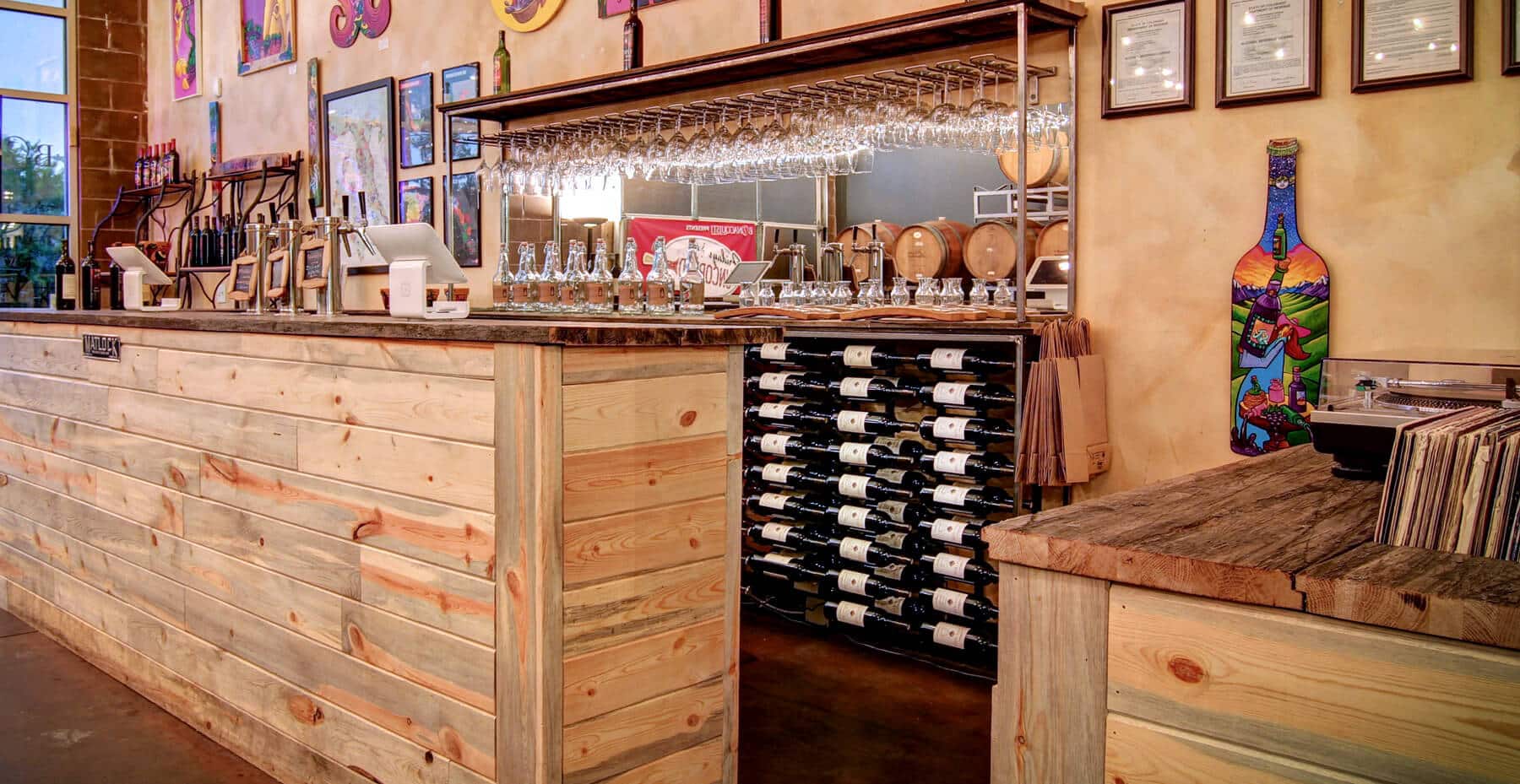 Design Challenge
The urban winery delicately carves out both sipping and winemaking spaces in an extremely tight commercial condo, managing to produce several thousand cases of wine each year while hosting a bevy of local events, including Friday night concerts throughout the summer. When re-modeling the tasting bar in 2016, owner/winemaker Paul Bonacquisti needed to improve the vibe to encourage customers to linger a little longer while creating practical bottle and wine glass storage space that was within arm's reach of staff members behind the bar.
Designer Bio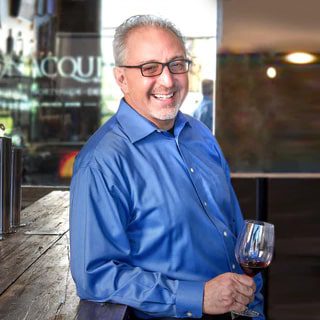 Paul Bonacquisti
Owner, Winemaker
Founded: 2006

Titles: Owner, Somm, former radio DJ

Claim to Fame: Created Denver's first urban winery
The Solution
Following a smart retail formula, Paul created an efficient bottle storage space from the floor to bar height using TK W Series 3 Wine Racks in triple-deep bottle configuration. Being behind the bar allows for easy access for employees to grab bottles during busy tasting room sessions while maintain visibility for the customers to gravitate to the artfully design wine labels. Above the back bar — which holds open bottles, wine jugs, and other service items — W Series Stemware Racks* hold all the glassware needed for the day, easily within reach.
"I knew VintageView had been around for quite a while," says Paul. :I had seen their racking and knew that I wanted something with the label out. I love this set up to put our bottles on display; and customers love it, too. Many ask how they can put up similar systems in their homes."
*The Bonacquisti Wine Co. is believed to be the first commercial install of the W Series Stemware Racks.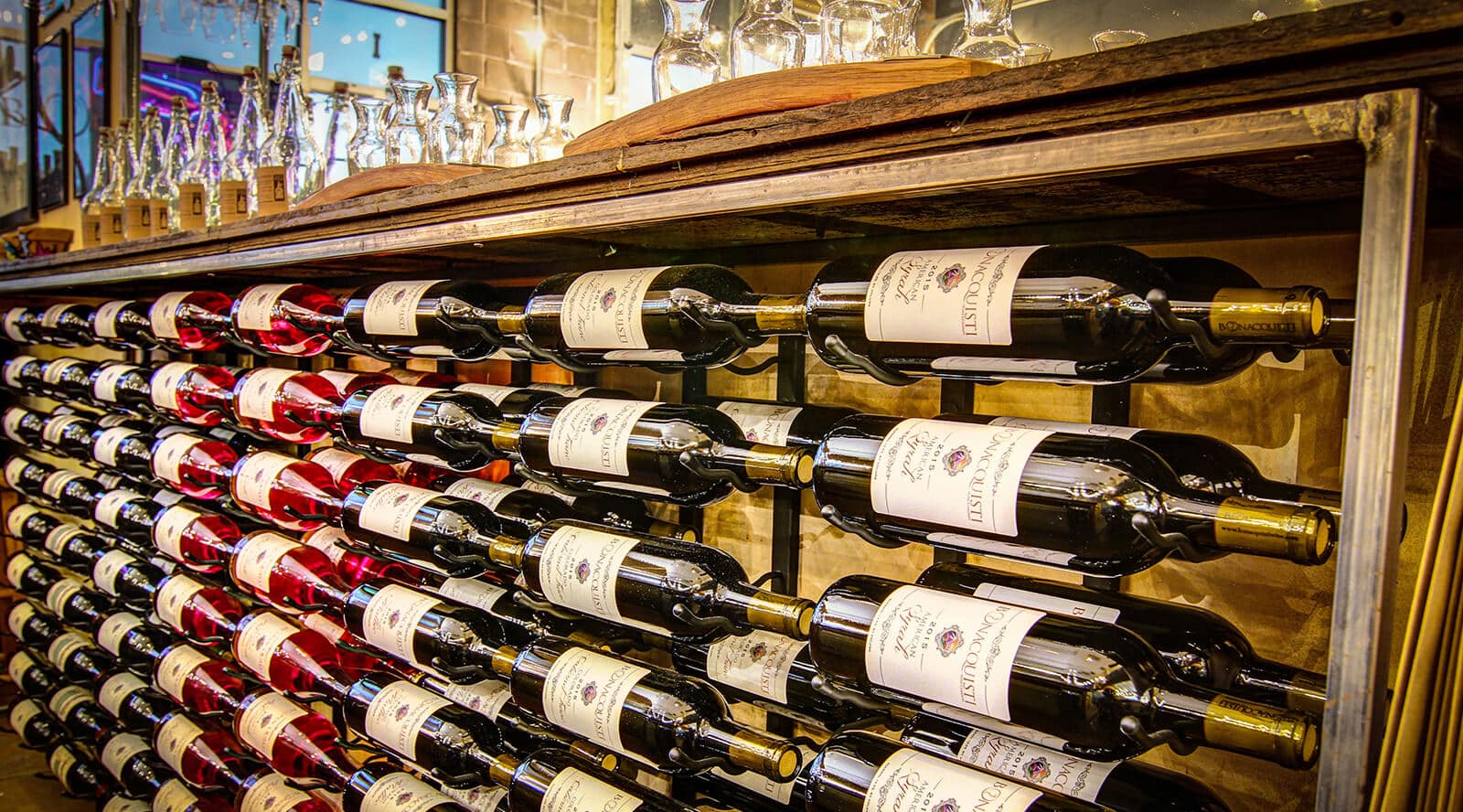 Design Approach
Urban chic. City transitional. Artful traditional. All could be apt descriptors for the funky tasting room/winery. The reclaimed wood bar (salvaged from the bed of an old semitruck) mixes with the vibrant wall art and wine display to provide a warm and updated appeal.
Lesson Learned
If you build it, they will come. Bonacquisti and pays homage to Denver's historic Northside and uses the comfortable tasting room, refillable wine growler program, and entertainment to invite the community to return regularly.