Jul 22, 2020
Case & Crate 2.0: Even better design and strength to VintageView's wine locker and bin lineup
Plus two more amazing wine rack product enhancements!
Since the day we debuted the first label-forward wine rack in 2001 (this one, right here), we have continued on our mission to create the wine racking options trusted by the world's top design and build professionals. Like you.
Today, we're officially introducing three product enhancements that will elevate the quality and beauty of our current product lines.
Case & Crate 2.0!
It's like the original product line that so many have come to love, but even more AWESOME!
While we deemed the original Case & Crate line a success, we do what we always do: Evaluate, listen, tinker, and make things better. Which is why we've launched a refreshed version of the Locker and Bin system.
3 Ways We've Enhanced the Case & Crate Line with our 2.0 Version:
Added Magnum Storage: An added 1" depth provides the space for 1.5L bottles
Enhanced the Design: The back legs are now 1"x1" steel, matching the front of the Lockers and Bins, for a cleaner design
Increased Strength: The thicker back legs and an upgrade to 18-gauge steel makes the lineup insanely strong
In a nutshell: It looks better, fits more bottle types, and is stronger than ever.
We can specify Case & Crate 2.0 into your current or future drawings today and shipping begins next week!
Even more to look forward to (early 2021):
A new size: We expect to offer a matching 1-shelf high version that can stack on top or expand to the side of our full size Lockers and Bins, allowing for insane design flexibility
A new finish: We expect to offer Brushed Nickel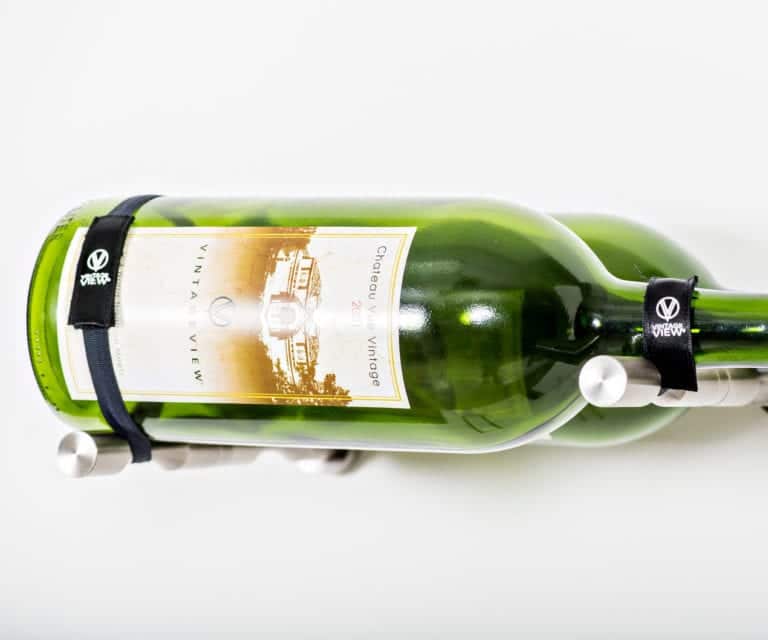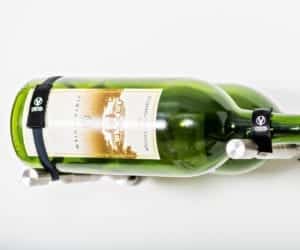 Universal Wine Bottle Retention Straps!
Universal Wine Bottle Retention Straps are a universal, elastic bottle retention system designed to securely fit over any standard or magnum sized bottle on any VintageView wine rack. These fabric straps come in pairs and are connected, easily over both the bottle and the wine rack using velcro.
This will securely fasten bottles to any of VintageView's label- or cork-forward wine racks to ensure they stay put in high traffic areas or regions affected by seismic activity.
For those of you who have come to love our W Series bottle retention straps, they are still available as a great cost conscious option. But now, you have two awesome options you can choose from.
Vino Series Magnum Racking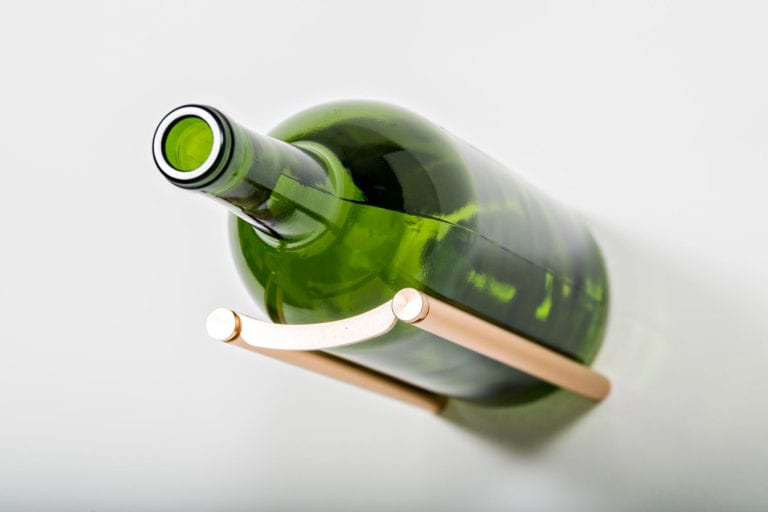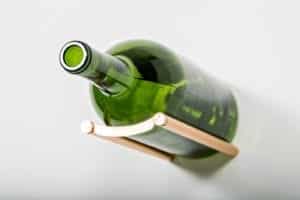 Now Available in Golden Bronze, Matte Black, and Gunmetal Finishes!
We now have Vino Series Magnum options in all finishes! We've simply added three new finish options: Golden Bronze, Gunmetal, and Matte Black to our spacers that allow us to hold magnum bottles and champagne bottles on our Vino Pins and Vino Rails. Check them out below!
Let me help you become among the first to get these new products into your cutting edge residential or commercial designs.
With these and all of our products you will get our best in industry lifetime guarantee, unprecedented service, and the resources you need to create the perfect design.