Aug 31, 2016
Making Wine in Denver: A Conversation With Paul Bonacquisti About His Tasting Room and Production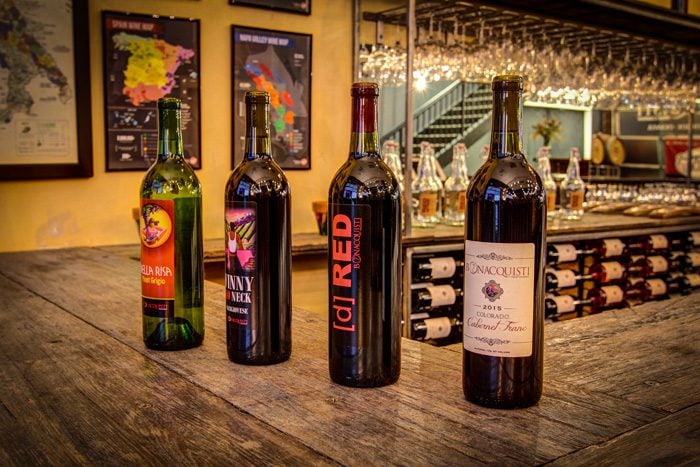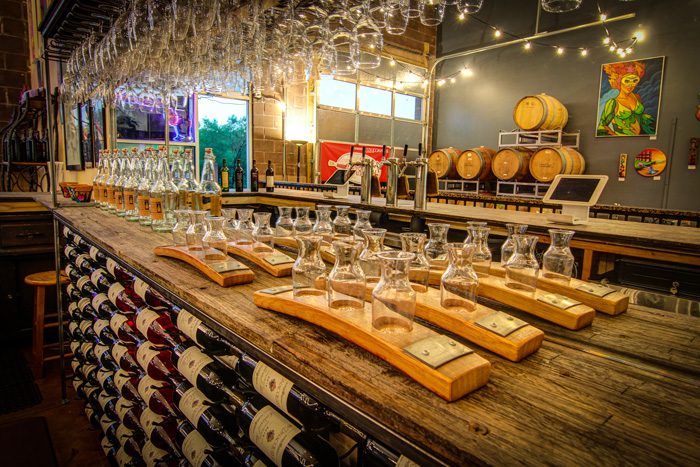 Sunnyside has become one of the hot neighborhoods in Denver over the last two or three years, which means Paul Bonacquisti can lay claim to being a true trendsetter.
He opened his namesake winery — Bonacquisti Wine Co., Denver's first urban winery — in the neighborhood in which he lives all the way back in 2006, well before hipster coffee joints and $13-a-burger restaurants began popping up nearby. Paul also started making Colorado wine before making Colorado wine became en vogue, and he continues to evolve his boutique operation by kegging wines, offering refillable wine jugs (like every brewery's growler program), and importing wine from places like Italy allowing for a true wine lover's stop in the city.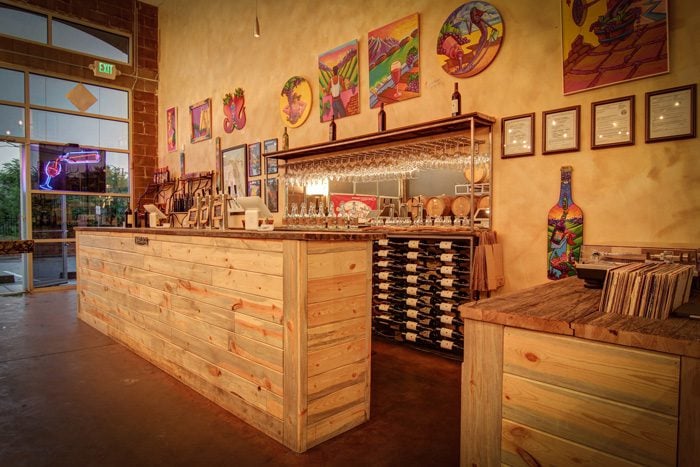 The Bonacquisti Wine Co. overhauled its tasting room in the summer 2016, creating a cozy new space with a great VintageView bottle display that designs effortlessly into a reclaimed wood bar. The collection holds 216 bottles in Wall Series 33 Metal Wine Racks (Satin Black finish) and stores an additional 69 wine glasses in Wall Series Stemware Racks (Brushed Nickel finish).
The bar top came from on old semi truck trailer floor (found on Craigslist), with Colorado blue-stain beetle kill pine on the sides. Brian O'Conner from Trinity Restoration and Finish did the handy work.
It's a beautiful transitional display that makes you want to sample some of Paul's Denver-made wines. Try the Colorado Cab Franc. 

Tell us about making wine in Denver: Denver is an amazing city with so much energy, it spills into the winery. The people are great and open to discovering new things, including wine being made in their neighborhood and not at the vineyard.
How have you evolved as a winemaker after a decade in the business (10 years, right?)? That's right, 10 years. In the early years I was making wine that was very structured and made to cellar. But, the majority of our customers were not holding on to them, they were drinking them. So I grew with my customers and started making wines that are fresh and ready to drink at bottling. Which helped inspired our keg and refillable growler programs 6 years ago.
You just overhauled the design of your tasting bar. What was your inspiration? Accessibility! We were cramped for space behind the bar with all the wine taps, and my staff were always bumpin' booties. The overhaul gives us and our customers room to stretch out and taste freely. We found some old semi-trailer flooring for the bar top and used blue stain beetle kill pine for the sides, which matches a barn door we put in during our expansion 2 years ago.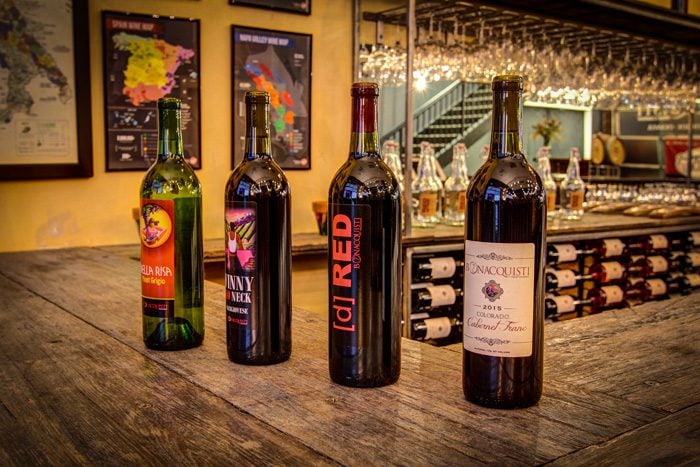 You've always put emphasis on showing off your labels. Why has that been so important? We're fortunate to have local artist Daniel Luna tell the familial stories of our wine with his artwork. His work is known around the city and is colorful and vibrant, the perfect combination to tell the story of the wines and the neighborhood we represent.
You love wine jugs because… Wine jugs strip away all the mystique and pre conceived ideas about wine. It's just you, the grape and what you're having for dinner. And, ours hold 1 liter of wine, so that's a bonus right there.
What are you drinking when you're not enjoying the house wine? It's never one particular wine, I'm always exploring new varietals from different regions around the world. But, Sangiovese and Zinfandel are two of my favorites.
Tell us something we don't know: Once upon a time, I partied with Carlos Santana at Seville in Downtown Denver, and he put his hand on my face cheek and blessed me.
More:
Bonacquisti Wine Co.
4640 Pecos St., Denver
303-477-WINE
Tasting Room Open Tuesdays-Saturdays