Materials 101: What you need to know about mounting your wine racks to drywall, wood, tile, and stone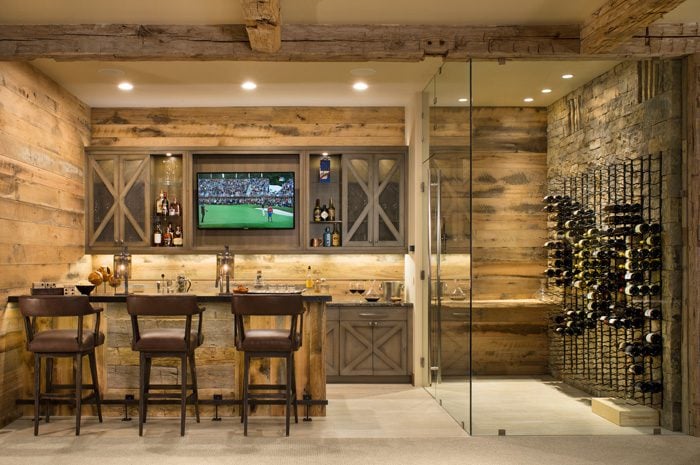 Hanging things such as art, shelves, and more on walls is old hat for most construction professionals and DIYers. Yet, judging by our most frequently asked questions, the idea of hanging wine racks on a wall is a foreign concept.
It probably has something to do with general unease of revolving around a precious bottle falling down. We get it. Luckily, anchors and other wall fasteners are a known thing (and we know them better than most). So if you know your wall surface and how many bottles (weight) you will be holding, there's a wall-mounting solution for your wine rack and just about any wall surface.
Here's what you need to know:
Wine Rack Installation on Drywall
When starting from bare wood studs, many installers prefer to add a plywood backer board behind the finished wall but it's not a requirement. Drywall anchor systems can hold hundreds of pounds in some cases. A bottle of wine is just 3 pounds or so. The math works! Understanding the strength of toggle bolts, spiral inserts, and other rated anchors will open your wine wall project to just about any spot in your home or restaurant.
Wine Rack Installation on Wood or Studs
The preferred installation material for most wall-mounted wine rack installations, using a solid wood backer or studs offers one of the most secure ways to mount to a wall. Not to mention, there is a certain level of assurance that comes along side screwing something into a rigid surface. Simple wood screws are all that's required to hang most wine racks in this scenario. Attaching to a wood surface is generally stronger than mounting to drywall and can often be completed in less time.  Keep in mind that you either have to know there is a plywood backer on the other side of the wall or being starting a project from the studs for this to work.
Wine Rack Installation on Laminate or Tile Surfaces
The first rule of installing onto laminate or tile: You are most likely going to be installing the wine racks into the surface behind the material. That means you'll want to understand if this facade is being placed on drywall (not as common) or a plywood backed surface (more common). The second rule of installing onto laminate or tile: Be careful! For proper installation, you'll have to drill through the tile or laminate to reach the surface behind. Many of these visually appealing materials are fragile and can break easily. Using a framing system to bring the wine racks off the wall is often the best way forward when using expensive and/or delicate wall materials.
Wine Rack Installation on Masonry (Concrete)
Most stone has ample strength to hold a few wine racks using the proper masonry anchors. And masonry anchors, like their drywall counterparts, are all rated to hold certain weights that are usually well above the weight required for a case or three of wine. In the case of brick walls or other more fragile masonry surfaces, extreme caution is recommended. In many such cases, using a framing system is often the most sure fire way to install the wine wall.
More resources: 
Building a Residential or Commercial Cellar?
Need help with wine cellar cooling or some inspiration? Request a catalog and we'll help you through the entire process.
For the Trade
Earn an AIA/ASID/IDCEC CEU while taking our accredited Modern Wine Cellar Design course (online and in-person). 
Recent Posts
Imagine a dark, cool, underground cellar dug in...

The designer tool bag expands with the versatil...

The moms in your life have earned a little more...
About VintageView