Where to buy good wine, drink great vino, and eat amazing food in Denver
We aren't afraid to tell you we judge a book by its cover. Often. In our collective dining out experience, we find that restaurateurs, winemakers, and retailers who take the time design their space well — and show off a stellar wine collection — tend to care immensely about the vino, experience, and food they may offer. That is to say, well-designed spaces tend to offer fantastic food and wine.
In our brand new occasional series called Drink Well, we take a look at select spots that feature gorgeous wine cellar design alongside a fabulous dining, drinking, and/or shopping experience. First up, Denver.
Pick up a bottle (or a case)
If you are drinking local…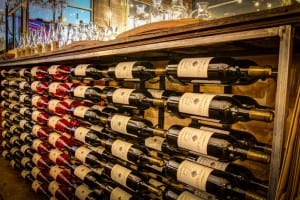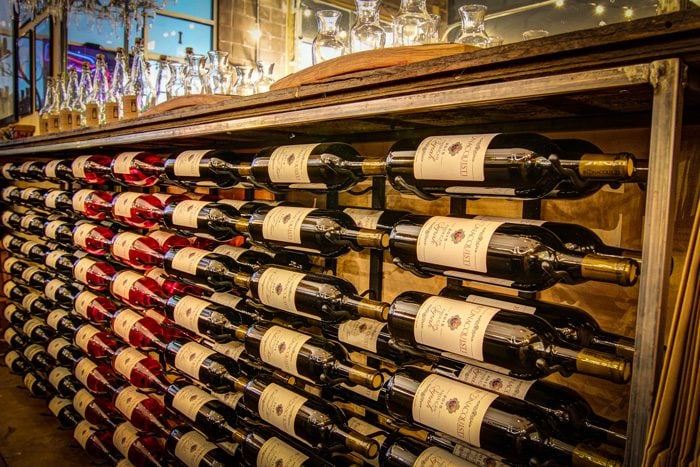 The
Bonacquisti Wine Co.
in NW Denver offers an urban twist on the winery experience. Housed in an industrial complex on the outskirts of the city, this long-standing operation has been churning out award-winning wines for years. The tasting room is a great place to try wines made from Colorado grapes (and other regions of the world). Take your favorite home with you or stay for its weekly Friday night music series.
4640 Pecos St. I, Denver
Wine storage: Wall Series metal wine racks and WS Stemware Racks
If you are drinking like a somm…
Little Raven Vineyards is one of the Mile High's best boutique wine shops, situated at the entrance to downtown. This crazy good shop has a bevy of delicious options from winemakers and regions you may never have heard of before. 1590 Little Raven #175, Denver
Wine storage: Wall Series metal wine racks and WS Presentation Rows
Enjoy a Vibrant Happy Hour
Photo by Dustin Bradford
The Art Hotel has become a showpiece property in Denver, filled with design befitting of the city's museum district. It's flagship restaurant, Fire, offers an expansive rooftop deck with great views of the city to compliment its killer wine program. The outdoor fire pits allow this patio to be used throughout much of the year. The food is delicious too if you want to nibble or stay for dinner. 1201 Broadway, Denver
Wine storage: Wall Series metal wine racks affixed to Floor-to-Ceiling Frame (FCFs) mounts
The latest haute eatery in the Frank Bonanno (Denver) empire is French 75, a casually-vibed bistro that opened in 2017 with high-end flavors. The dinner is standout but we love this spot for its appreciation of happy hour — specifically the M-F 3-6 pm celebration of l'heure verte, a French toast to the end of the work day. This tradition calls for a glass or two of absinthe. Of course, French 75's Green Hour includes delicious specials on food — and bubbles, spirits, beer, and wine — on top of the absinthe.
Wine storage: Wall Series metal wine racks affixed to Floor-to-Ceiling Frame (FCFs) mounts
Dine like a foodie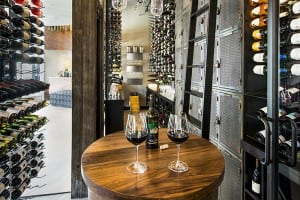 Forget the midwest, Denver is the steakhouse city if you ask us.
Guard & Grace
is one of the top high-end steak spots in the city, offering insanely good cuts of beef, seasoned ever-so-delicately, and served alongside impressive raw bar selections and a voluminous wine list that strays far from the typical "cab and steak" pairing.
Wine storage: Wall Series metal wine racks affixed to Floor-to-Ceiling Frame (FCFs) mounts