Dec 26, 2018
The Best Wine Cellars of December (residential, commercial, and retail)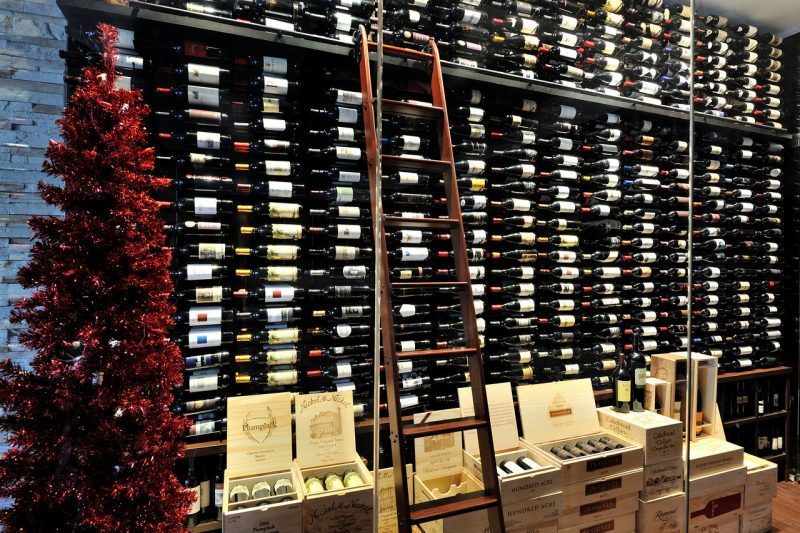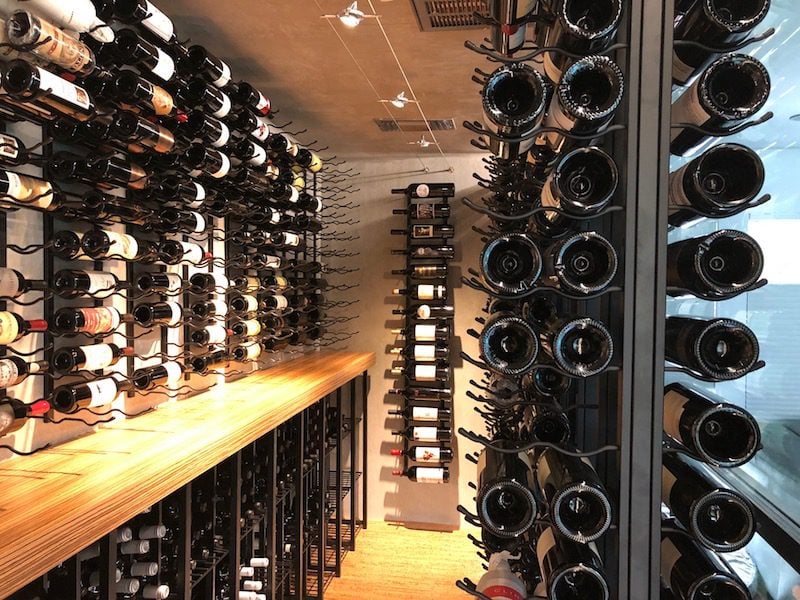 Since we just lugged the holiday decorations out of the crawl space (and back in to it in short order), we have maximum capacity on the mind when thinking about wine cellar inspiration this month. Check out these residential and commercial cellars that manage to 1) pack the bottles in like its owners just joined 10 wine clubs for Christmas, and 2) still have enough style to catch an interior designer's eye.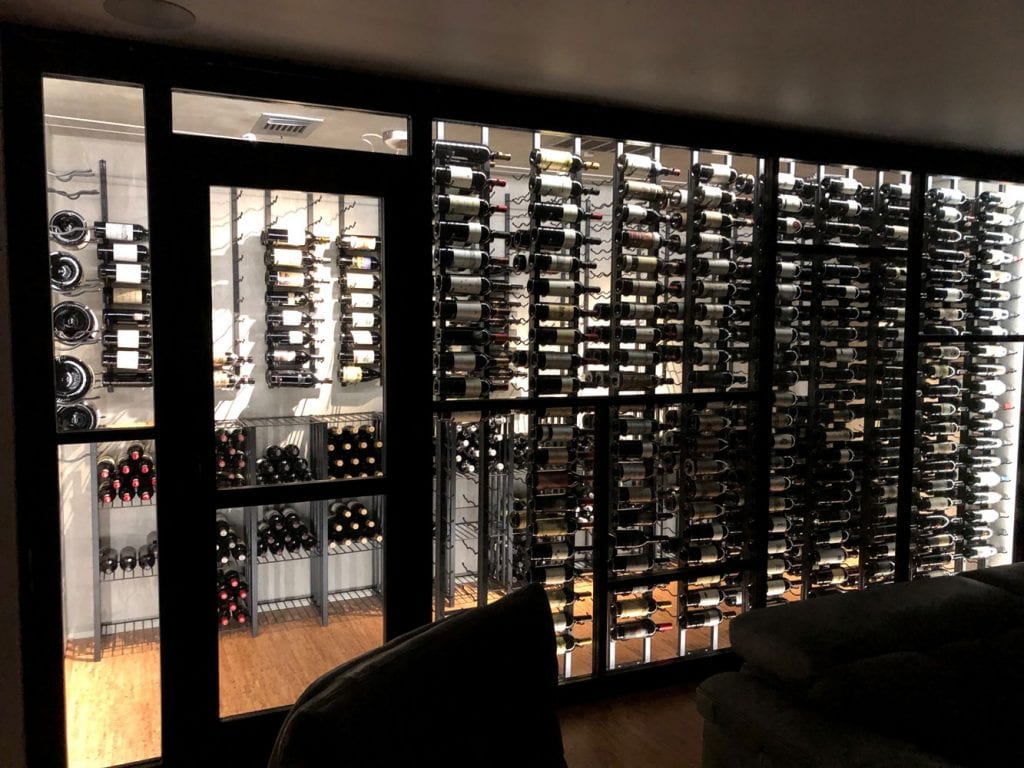 Residential Wine Cellar: Myers Wine Room
Using a variety of methods for storing wine (floating walls, bins, wall-mounted columns) this Sacramento homeowner created a statement piece of design — that can hold more than 2,000 bottles of wine. Mixing Case + Crate bins with a variety of Wall Series metal wine racks (mounted to the wall, mounted to frames, set to hold big and bigger bottles), the balance of form and function is about perfect here.
Myers Wine Room Details:
Wall Series metal wine racks (single- and double-deep)
Floor-to-Ceiling Frames
Case & Crate
Magnum (double-deep) and Big Bottle racks
All in Satin Black Finish
Estimated bottle capacity: 2,067
Estimated racking cost: $11,000
Location: Sacramento, Ca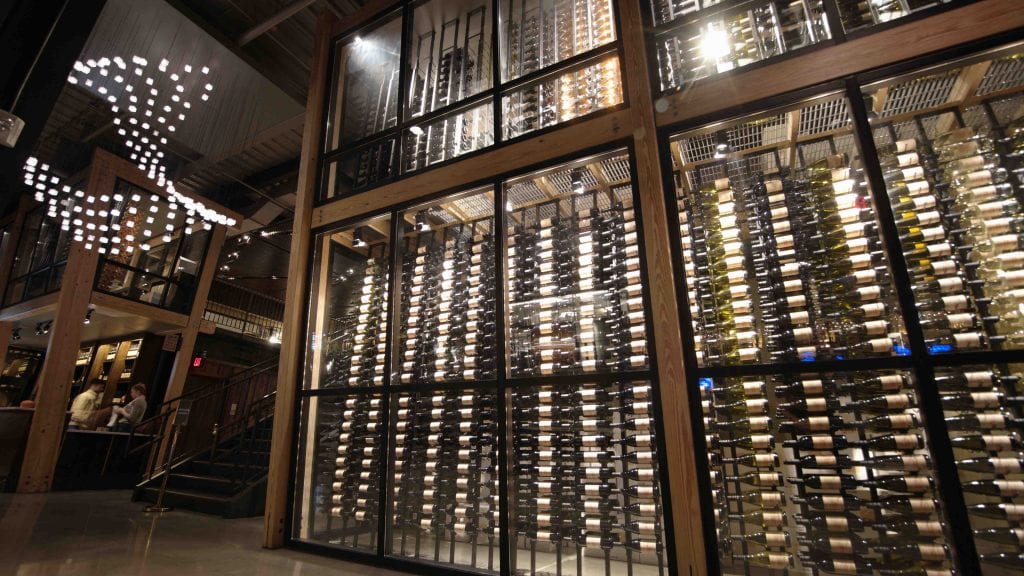 Winery Spot: District Winery in Washington D.C.
Located in Washington D.C.,District Winery is an urban winery that enjoys showing off its design as much as it does the wine. The 17,000-square-foot facility needed to feature a wine cellar that properly stored wine — wine that is visible from the street through massive exterior glass walls. Designer HapstakDemetriou+ studied light patterns and expertly set the glass-enclosed wine wall off from natural light. Beautiful, smart, and award winning (see details below).
Two wine towers hold more than 3,800 crafted vintages on Wall Series metal wine racks mounted to Floor-to-Ceiling Frames. The cellar is fully climate controlled for short- and long-term storage, while maintaining the design aesthetic of the space. The mix of wood, metal, and glass creates a contemporary industrial space that functionally and beautifully serves as a winery, storage, event and dining space. It's no wonder the design has already won awards.
Want a video tour? Of course you do! Enter Here.
District Winery Details:
Wall Series metal wine racks (triple-deep)
Floor-to-ceiling frames
Satin Black Finish
Climate controlled
Estimated bottle capacity: 3,800
"Award of Merit" for 2018 IIDA Premiere Design
Readers' Choice Winner for Eater DC 2017 "Design of the Year"
Designed by HapstakDemetriou+
Location: Washington, D.C.
Restaurant Wine Showcase: Red, The Steakhouse
Leave it to a South Beach restaurant to define steakhouse design in a contemporary fashion. Red, The Steakhouse veers from the old-world design of many high-end steak concepts with a vibrant, airy, and modern sensibility throughout. The 800-bottle glass-enclosed wine wall draws the eye as a show stopping design piece. Everything about it is new world, including the actual wine selected for Red's list!
Visible to the entire dining room, the showcase is a focal point of the restaurant urging guests to ask for a somm to discuss the tasty wine list.
Red, The Steakhouse Wine Room Details:
Wall Series metal wine racks (triple-deep)
Satin Black Finish
Climate controlled
Estimated bottle capacity: 1,500
Location: Miami Beach, Fl