Our Team
We love wine. We love good design. Most importantly, we love helping you through the entire process of planning your home or restaurant wine cellar, from planning to the day your modern wine racks arrive onsite.
Logistics & Customer Service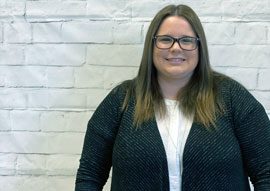 Dana Dodrill
Social Media Manager
Dana has been crushing it in the digital marketing space for 8 years. Fascinated with the instant feedback from digital ads, she strives to assess and improve the outcome of ads in real time. Outside of work, Dana spends time outdoors with her husband and pup, going hiking, off-roading, and kayaking.
Design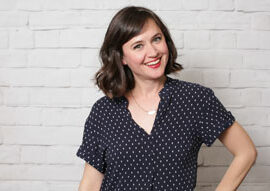 Sarah Marsden
Design Coordinator, Lead
Sarah Marsden (not related to James Marsden) was born in Minnesota, raised in Baltimore, and just moved to Denver from Reston, Va., at the beginning of 2018. She has had many ventures from community management to co-founding Marsden Media, a freelance event/portrait photography business, with her husband. Sarah has traveled to 44 countries and 44 states so far in her life. When not traveling or working, she is involved in comedy improv and sings in the church choir. Most importantly, she actively tries to Catch 'Em All while exploring the city with her husband and two terriers.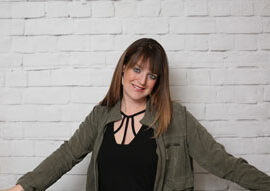 Katie Swoboda
Design Manager
Katie comes to the wine cellar design world with experience working on a diverse portfolio of projects including model homes, corporate offices, and sports arenas and stadiums. She holds an Interior Design degree from the University of Nebraska (Lincoln). When she's not designing your wine cellar, you can find Katie teach barre class (and recruiting her VintageView colleagues to take classes), spending time with her family (husband, daughter and two dogs), exploring local breweries, and watching Cornhusker football.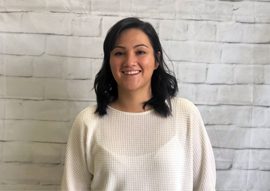 Natasha Molina
Design Coordinator
Natasha was born in Southern California, but raised in Las Vegas, Nevada. With years of experience in the hospitality industry, she comes to VintageView with the aspiration to learn everything she can about the wine rack industry. When not working she loves to spend time with family and friends, snowboard and explore the world with her pup, Lucy, by her side.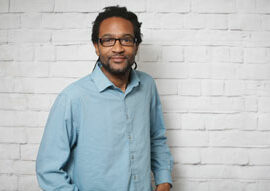 David Bradshaw
Cellar Designer
Office Dogs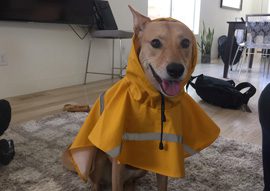 Panda Bear
Chief Barking Officer
Panda loves to share kisses but barks first and asks questions later — especially in front of the men in the office. She can usually be found curled up under a desk in the marketing department on Fridays. In her spare time she chases tennis balls and is known as the fastest dog in Jefferson Park. Her dad is Jacob.
Iris
Chief Office Dog (In memoriam)
Iris was Dave's loyal companion for more than 17 years. She could always be found napping next to her dad's desk in the sales department. At nearly 18, she was sent to Doggie Heaven in June 2016. Her beloved dad Dave Elliott could not have had a better companion throughout the years.
VintageView is better than a wine rack. It's a contemporary wine storage and display system.